Today sees another victory for Labour in the battle to build a pensions system people can trust. When over a year ago Ed Miliband called for action on pensions rip-offs the Government dismissed this as scaremongering. Now minsters have finally been forced to act.
In reaction to Ed's intervention when asked about the possibility of a cap on charges, Pensions Minister Steve Webb dismissed a cap, saying:
"why doesn't the Government set a price cap on a tin of baked beans? We don't need to because there's a vibrant market, people have lots of choice."
But a year after Ed raised the issue the Government has finally launched a consultation on a charge cap and agreed to intervene in this broken market. In doing so they have exposed their failure to address the broken energy market for what it is: an inability to stand up against the Big Six to tackle the cost of living crisis.
Why was Ed right?
With the current cost of living crisis, squeezed families who struggle to put money aside need to know that the pensions into which they save offer good value for money. But British savings are at risk of being sliced and diced to line the pockets of fund managers and insurance giants. If we want people to save, we need to restore trust in private pensions, and that means making this broken market work.
If we don't act now there's a real danger that employees will opt out of saving for a pension, rightly fearing that they might not be getting value for money. This is why Labour has pushed hard for amendments to the Pensions Bill that put the interests of savers first, with full transparency on all costs and charges. Despite following Labour's lead on the price cap, the Government yesterday voted against our amendments
But we will continue to pressure the Government to take further action to re-make this broken market. This is what Labour says the Government should do in addition to a price cap.
First, the government should impose a legal requirement that all pension scheme providers must prioritise the interests of savers above those of shareholders. Second, the Government lift restrictions on the state backed pension provider NEST, whose pro-saver approach has forced private providers to improve their performance to a degree. And third, the Government should learn the recent lessons from Australia and change the rules to recognise that scale is important in ensuring pension schemes and trustees can negotiate the best deals for savers.
Labour's amendments to the Pension bill offered the Tory-led Government one last chance to make this legislation comprehensive, coherent and value for money for the 10 million Britons who are now being automatically enrolled in private pensions.
But this out-of-touch Tory-led government will always drag its heels when it comes to standing up for hard pressed working families and challenging powerful interests.
Today's announcement shows the clear role governments have in stepping in to fix broken markets when competition fails. The question for the Tory-led Government now is if it is acceptable to intervene and place a permanent cap on pension charges why do they remain so opposed to a 20 month freeze in energy prices?
Time and time again this government has shown itself incapable of standing up to powerful vested interests. The cap on pension charges confirms David Cameron's opposition to freeze on energy prices isn't based on principle – it's simply that he is unwilling to stand up to the Big 6 energy companies.
As Ed Miliband said at Labour Party Conference last month the real test of leadership is "whether you stand up to the strong and know who to fight for". David Cameron has failed this test. Labour will continue to lead the fight to stand up for ordinary people and tackle the cost of living crisis.
Gregg McClymont is the Shadow Pensions Minister
More from LabourList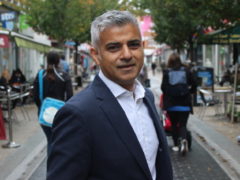 Comment
Below is the speech delivered by Sadiq Khan at the state of London debate. Thank you, James. It's…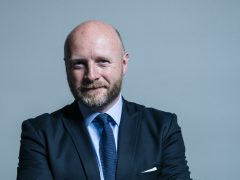 Comment
It is now time to bring Labour's security message into focus. As Keir Starmer signalled at the weekend,…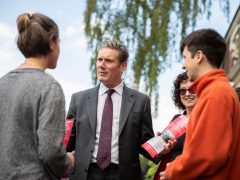 News
Keir Starmer has said Labour has "put to one side" the 2019 general election manifesto and declared that…