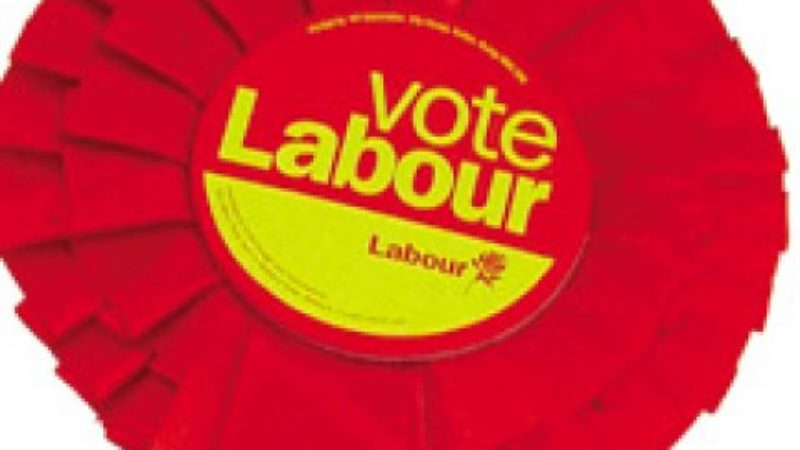 Dear Douglas, Spencer, Michael and Iain,
It took long enough (too long) after Tom's departure to get a clear sense of who would be running the election campaign (especially considering time is of the essence), but since Monday we now know that the four of you in particular will be the people who – organisationally – will be in charge of delivering a Labour  majority in 2015.
That's no small task – so good luck.
But before you get too far on with your plans (and I'm sure you've all started working together already), I just wanted to drop in my two cents on what I think you'll need to focus on in the coming months:
Movement politics – Ed Miliband couldn't have been clearer when I interviewed him last week that he's a "movement politician", and that will need to inform the way you build the campaign. Which is a good thing – because the future of our party depends on our ability to become a movement, so you might as well get on with it.
Outside of the Westminster bubble in communities up and down the country, the most energetic and impressive campaigns are found in grassroots organisations like 38 degrees or change.org. In my own local area they're found in food banks and save our libraries campaigns. At the moment Labour doesn't harness or encourage any of this, it just stands at the edge doing voter ID and leafleting – which isn't as inspiring at you might think for those who want to change the world (or at least their local area).
Labour has to tap into these energies, recruit from these movements and prove that we're capable of delivering change.
A different way of campaigning – now some people are going to say this movement politics stuff sounds a bit "airy fairy", and that what we need to do is just campaign better, not differently. On one level they're right, which is that movement politics done well is what good local parties have been doing for years – Birmingham Edgbaston, Islington South and Oxford East were all held that way in 2010. This isn't just about building capacity though, it's about rebuilding trust in politics itself, which happens not just through more promises from on high but through action on the ground – doing politics "with people not to people". (Take a look at Labour's campaigning on Credit Unions in Southampton or Energy co-ops in Dundee for workable examples.)
Most importantly though, the party needs to shift from being a leaflet distribution network (with a dwindling number of volunteers willing or able to tramp the streets to deliver them) to being a movement of hundreds of people having thousands of conversations on a regular basis in each and every community. That means organisers using "big data" and targeting but also using old-fashioned, human "relational" ways of organising. And as you saw in May – where we've picked candidates and got organisers already in place, we're winning.
A new coalition of voters (or the 40% strategy) – senior party people keep on telling me that "there is no 35% strategy", and their vehemence suggests that might be true, but every so often you hear people say things that imply the bar for victory is not being set all that high after all. Aiming for a score in the mid-thirties would be foolish in the extreme, and none of you are foolish, so I'll expect you to be aiming far higher than that.
As a starting point you could do far worse than read the recent report prepared by Marcus Roberts of the Fabians on how Labour can get to 40% – the New Labour victory recipe of flipping large numbers of Conservatives is not open to Ed so a different plan is needed. He's an attractive leader to many who voted Lib Dem in 2010 (post-New Labour, anti-Iraq war, anti-tuition fees, pro-civil liberties etc.) but to real target must be re-connecting with non-voters (particularly working class C2DEs) by 2015 if they're going to give us the time of day.
Women – one final, important, thing, I don't know if you've noticed, but you're all men. That's fine, I'm one myself, and it's no bad thing. But as both Jacqui Smith and Emma Burnell have noted on LabourList this week, there's a real lack of women involved in Labour's election planning and strategy and that needs to be rectified sooner rather than later. This is always a problem in politics, but should be especially worrying when it's clear that Labour's route to Downing Street will be secured only with the support of women.
We're all willing you on – but it's going to be a tough, crucial 18 months for the Labour Party. If we win, your contribution is likely to be invaluable.  If we lose – ditto.
Good luck – and best wishes
Mark    
More from LabourList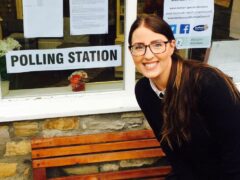 News
Laura Pidcock, the former Labour MP for North West Durham, has resigned today from the party's national executive…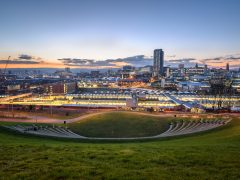 News
Labour has selected Oliver Coppard as its candidate for the South Yorkshire mayoral election taking place on May…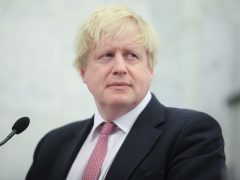 Video
Boris Johnson lied when he claimed that he had not intervened personally in the evacuation process in Afghanistan…