Today Labour Party staff will be taking part in a special all-staff meeting in Central London, including a speech/Q&A with Ed Miliband and a joint presentation from campaign chief Douglas Alexander and Spencer Livermore. The event – despite being a private, internal party staff event – has been heavily trailed in the press, so we've got a good idea of what might be covered today. But what should Labour strategists and staffers be talking about. Here are five suggestions:
Rapid response/rebuttal: This is one of the things that we know the party will be talking about, because it's been briefed out. Too often the party has been slow to respond to attacks from the Tories, the media and others – so now tackling this has been made a priority, with an expanded attack and rebuttal team. But the party has often been (and sometimes still is) too slow to attack the Tories and Lib Dems over glaring errors they've made. The party now realises that in a social media/digital driven news environment you can't be slow out of the blocks, so it's time to remove log-jams in the system that stop the party machine being nimble and responding quickly – especially in a hostile media environment.
Organisers: The party is proudly trumpeting that it has 100 organisers in place (more than at any point in 1997). That's something to be pleased about, because organisers really do help win elections. But two questions need to be answered – why are we celebrating having 100 organisers when 18 months ago we were told there would be 200 organisers by 2014? And two, what are these organisers doing? Are they working on increasing capacity? (AKA – getting more members/activists and getting them to do more) or are they being expected to run campaigns on their own with limited resources. The party is talking a good game on community organising (with a video featuring Arnie Graf and "building a party with the soul of a movement") but that needs to be the mantra at grassroots level too. Voter ID is great – but it's easier when you have more activists.
Members/activists: Which brings us to one of the crucial ways in which Labour is planning to win in 2015 – the ground war. Rightly, the party notes that we have more members than the Tories. But how many activists do we have? How many of our members are paper members who aren't involved in campaigning – and how do we get them active in their communities. Douglas Alexander rightly mocked the Tories for talking big on campaigning but only having just over 100 members – but Labour people aren't immune to overlooking the importance of members and campaigning either. Remember the contact rate in South Shields? And rumours continue to circulate about a Shadow Cabinet member who told colleagues they didn't need to worry about members/activists because "I only have seventy members and I win every time". If we want to win a campaign with little money against a wealthy party and a media who don't like us, we need to put members first. Like the Dugher Doctrine says – turn the party upside down.
Grow the offer – don't shrink the offer: An important part of winning the election will be Labour's "offer" to the electorate. Right now the big debate within the leadership seems to be between those who want a "transactional" offer and those who want a "transformational" offer. Essentially – is our country basically fine but needs tweaking, or does it need fundamental change? Regardless of which one wins out (although I hope it's the latter) Miliband must resist the siren call of those who say he must "shrink the offer". Labour's "offer" still isn't big enough. The energy price freeze is fine but it doesn't solve the energy market on its own. Tax cuts for those who adopt the living wage are fine but they don't solve low pay. To solve Britain's problems the offer needs to grow, not shrink.
The 40% strategy: Michael Dugher says that talk of a "35% strategy" is a "myth", and that for Labour needs in excess of 40% of the vote to win the party's 106 target seats. In private Ed Miliband has said that he wants to be going to 40% and higher. But we're not there yet. Labour is still rattling around at the top end of the 30s, but hasn't been consistently in the 40s for some time now. Miliband and Dugher are right – 40%+ absolutely must be our target, aiming for anything less is preparing to fail. But how do we get there? Marcus Roberts of the Fabians has produced a compelling plan for how to hit the 40% mark by combining Lib Dem switchers, non-voters and a small portion of Tory switchers to Labour (which have proved notoriously hard for Ed Miliband to achieve) to propel Labour over the line. The party could do worse than give his report some serious thought today.
More from LabourList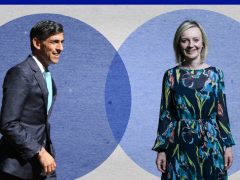 Comment
Rishi Sunak and Liz Truss have now gone head to head in six hustings with Tory members in…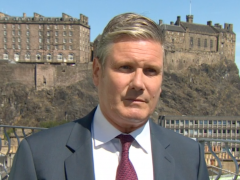 News
Keir Starmer has said that he will set out a "comprehensive set of proposals" to combat the cost-of-living…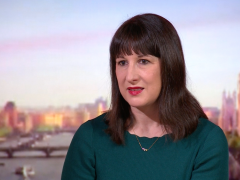 News
Rachel Reeves has urged the Tory leadership candidates to "stop playing to the gallery" and come up with…