By Michael Cashman MEP and Mary Honeyball MEP
Tory MEPs showed their nasty side again today – their anti-women, anti-choice, anti-LGBT side David Cameron tries so hard to shield from public view.
The Tories sided with UKIP to oppose a range of progressive measures on sexual and reproductive rights, health services and education, and the combating of sexual orientation and gender discrimination.
They voted for moves to water down calls for national governments to provide adolescent-friendly sexual and reproductive health services which are in accordance with age, maturity and evolving capacities, which do not discriminate on the grounds of gender, marital status, disability, or sexual orientation.
The measures underline that sexual education must include non-discriminatory information and convey a positive view of LGBTI persons – in order to underpin and protect in an effective manner the rights of young LGBTI people – and stress sexuality education must include the fight against stereotypes and prejudices.
Among the issues the Tories voted against are for access to sexual and reproductive healthcare to be non-discriminatory; for women to have the right to choose the size and spacing of their family; for sex education to "include the fight against stereotypes, prejudices, all forms of gender violence and violence against women and girls", and "shed light on and denounce discrimination on the grounds of gender and sexual orientation".
The report also says countries should facilitate safe and non-judgemental access to STI treatment; have effective inclusive health strategies for HIV prevention, removing laws that penalise and stigmatise those living with HIV; and condemns human rights violations such as female genital mutilation.
And it calls on national governments to ensure women who become pregnant as a result of rape can have unrestricted access to an abortion with full legal and health safeguards, and stresses forced or coerced sterilisation of any person represents a breach of that person's human rights and bodily integrity, and calls on Member States to abolish any existing law that imposes sterilisation.
It is for these reasons and more that it was vital for women everywhere the draft Sexual and Reproductive Health Rights report was passed. Following on from October's shameful scenes – which saw the Tories siding with far right parties like the BNP to block the proposals – we cannot succumb to the forces of prejudice and patriarchy. Yet thanks in part to Tory votes, the report failed to pass today.
At the moment approaches to birth control, contraception, family planning and sex education vary wildly across Europe. This means young women in many parts of the EU are not given the information or the options necessary to make the best choices. We in the UK have one of the highest rates of teenage pregnancies in Europe – something which has a knock-on effect for our economy and the wellbeing of our young people – so this is not an issue we can afford to treat lightly.
One need only look at Finland, where sex education and emergency contraception helped drastically reduce unwanted pregnancies, to see the value of giving women control over their bodies. The enlightened, liberal values which lie at the heart of the European Union are the same values which argue in favour of women having the right to choose. Sexual health is therefore an area where Europe must continue to lead from the front.
The Tories are once again failing to stand up for LGBTI and women's rights; David Cameron's MEPs, yet again, are failing to stand up against discrimination and bigotry.
More from LabourList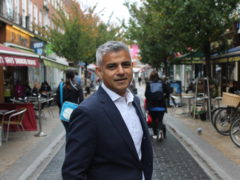 News
Labour incumbent Sadiq Khan has been re-elected in the London mayoral contest that turned out to be significantly…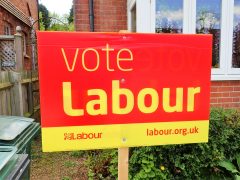 News
The Conservatives have made gains in the North of England in the May 6th elections but suffered defeats…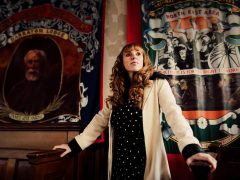 News
Deputy leader Angela Rayner has been sacked as Labour Party chair and national campaign coordinator in a bold move by…