Last week was Labour's power week. Ed Miliband and myself set out the approach Labour will take to government in 2015. We will win power to give it away and we will create powerful Cities and revive the democratic life of our country. We will build up our regional economies to spread wealth more fairly across the country.
Labour devolved power to Wales and Scotland in 1998, and restored devolution to Northern Ireland in 2006 , but this has left unresolved the problem of centralisation in England. The Centre for Cities report Cities Outlook 2014 shows that the economies of Greater Manchester and Greater Leeds are each bigger than the Welsh economy. But they have few of the powers to drive economic development or growth that the Welsh assembly has.
Labour built its political power in our cities. Today 7 of the 8 major cities in England are Labour. Our task is to bring together the different interests in our country – business, employers and employees, the third sector, our democratic leaders – to build a coalition for national renewal from the bottom up and in the process transform how we govern the country.
Our cities offer people the biggest range of economic opportunities. They are home to the most productive parts of the economy and they are places where new ideas are generated, businesses are started and expanded, wages are higher and people's ambitions can be fulfilled. Our 64 biggest cities are home to over half of the population, 60% of businesses, and nearly three quarters of skilled jobs.
They hold the key to reducing unemployment (67% of which is located in cities), tackling inequality and lowering the welfare bill (84% of the most deprived neighbourhoods are in cities).
We will not solve our problems by pulling levers in Whitehall. We will not be able to rely solely on income transfers. To create wealth and innovation, to tackle inequality and a range of complex social problems, we will need the ingenuity of the British people and the entrepreneurialism of our business leaders. Putting power back in people's hands means enabling them to represent their own interests and to take their own decisions about what matters.
We can't put power back in people's hands without empowering our cities. We will examine the rules and regulations that restrict what councils are able to prioritise locally. They undermine the autonomy of local government, and as a result people have lost faith in local institutions. They feel there is no point in voting because it won't make a difference. Our highly centralised government and economy is undermining the legitimacy of our democratic process.
The policy review will look at how we can give incentives to our cities to innovate and promote growth and savings. At the moment the opposite happens. Manchester and its leader Sir Richard Leese have helped pioneer the cost-saving, people-powered Troubled Families Initiative. The city has put forward nearly 70% of the funds and yet it retains just one fifth of the benefits. The remainder goes to Whitehall.
If we are to rebuild public trust in the democratic process we must revive strong, democratically accountable bodies at a city region level, which ensure local decision makers are incentivised to act, but are held accountable by their electorate.
Unless we do this we won't succeed in renewing our economy. All around the world cities are leading their national economy, but not in the UK. This is bad for the national economy. Manchester should be the UK's answer to Munich, and Nottingham performing as well as Nuremberg. But neither make the contribution that their German counterparts do to the national economic output.
The policy review will look at how we can get Manchester and Nottingham, Cambridge and Milton Keynes to maximize their potential. Supported by national government, we will look at how we can give them greater control and responsibility for the fundamentals of their local economy, from improving skills to transport connectivity – the issues business say really matter to them. Andrew Adonis will be leading this work and reporting in the Spring.
Over the next year, the policy review will be working on our plans for devolving power to our Cities and so lay the foundations for rebalancing the economy and transforming how the country is governed.
Jon Cruddas is leading Labour's Policy Review.
Today is "Cities Day" on LabourList in association with centre for Cities. Ahead of the General Election, Centre for Cities is asking all parties to Think Cities. To read, listen and watch contributions from some of the UK's leading city thinkers, politicians and practitioners visit www.thinkcities.org.uk
More from LabourList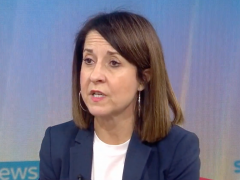 Daily email
Workers vs shirkers, drivers vs eco-zealots Fresh from dusting off their spades to dig out battle lines over…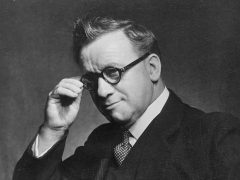 Comment
Imagine waiting for a bus at Marble Arch on a hot summer evening in London in 1921. There…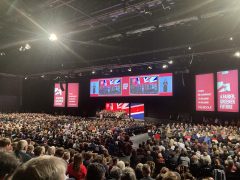 Columnist
The Labour Party's annual conference is the one of the biggest political events in Europe. It is Labour's…