Many people had been wondering why Gordon Brown hasn't been more involved in the debate around the Scottish Independence referendum. Today he's getting involved in a big way – by outlining a 6 point plan to change the constitutional settlement of the UK and give more powers to Scotland. The six points are:
A new UK constitutional law – backed by an historic document equivalent to a bill of rights – to set out the purpose of the UK as pooling and sharing resources for the defence, security and well-being of the citizens of all four nations, including a commitment to alleviate unemployment and poverty.
A constitutional guarantee of the permanence of the Scottish Parliament, backed up by a constitutional lock that prevents it being overruled or undermined.
A new division of powers between Scotland and Westminster that gives Holyrood more powers in employment, health, transport and economic regeneration.
A new tax sharing agreement that balances the commitment of the UK to pool and share its resources with the need for accountability to the electors in all the places where money is spent.
New power-sharing partnerships to address shared problems on poverty, unemployment, housing need and the environment which, Mr Brown argues, cannot be addressed unless the Scottish and UK governments work together.
A "radical" transfer of powers downwards from Westminster and Edinburgh to local communities.
Brown will tell an audience in Glasgow today that:
"I want to move us from the old highly-centralised, uniform Britain dominated by out-of-date ideas of an undivided Westminster sovereignty to a new diverse power-sharing, risk-sharing, resource-sharing UK which is best defined not as an old union but as a modern, constitutional partnership of nations."
Meanwhile, IPPR have argued that more welfare powers should be devolved to Scotland, including housing benefit and responibility for the work programme. Both interventions are likely to increase tension within the Scottish Labour Party – especially with many Scottish Labour MPs being opposed to some aspects of greater devolution.
More from LabourList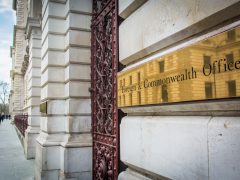 Comment
In under two weeks, world leaders will meet in Glasgow for the latest attempt to address the global…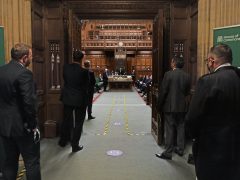 News
Labour has approved the renewal of the Coronavirus Act and allowed it to pass without a formal division…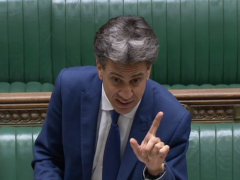 Comment
Full text of Ed Miliband statement in the House of Commons on the government's net zero strategy. Let…