Ed Miliband's pledge that a Labour Government in 2015 would deliver "the biggest economic devolution of power to England's great towns and cities in a hundred years" has put cities and city regions unambiguously at the heart of the party's future economic growth strategy. But the question remains, will he be able to deliver; or like most opposition leaders, will he find city devolution and localism easier to talk about than implement?
Cities hold the key to a sustainable, national economic recovery. They are home to the most productive parts of the economy, not just here, but around the world. They are places where new ideas are generated, businesses are started and expanded, wages are higher and people's ambitions can be fulfilled.
But as Miliband has recognised, UK cities – even London – lack the power and control of their international counterparts. The vast majority of central government policy takes no account of the distinct challenges each of our cities face. Indeed the OECD estimates that, on average, 17% of the money that UK councils spend is raised through local taxes. The average across the rest of the OECD is 55%, with the level of taxes controlled locally or regionally being about 10 times greater in Canada, 7 times more in Sweden, and nearly 6 times more in Germany.
Miliband's plan to devolve the Work Programme, skills funding and to double the growth funding allocated to city regions are all significant announcements that could reverse this imbalance, and go beyond what the Coalition is currently attempting. Ensuring this happens at a city region scale also makes sense; as our latest report, Breaking Boundaries, highlights, real economies do not observe arbitrary administrative boundaries, with over 50% of urban workers currently living and working in different local authorities.
But it would be a mistake to imagine that the Coalition has not tried to actively push new freedoms and powers down to a local level, and Miliband and those around him would be wise to examine carefully why, despite over three years of effort, progress on city devolution remains patchy.
Part of the reason for this is lack of public interest – few of the public necessarily know or care about 'localism' or 'city regions'. In practice though, as our Think Cities campaign argues, cities are a route to achieving doorstep issues: more jobs, better housing, a more effective bus service, improved public services, and we'll be working with cities and businesses to raise this up the public and political agenda.
But, even if this works, another major reason for uneven progress on city devolution has been Whitehall itself. It has been hugely resistant to transferring powers to our urban areas, and very successful at identifying a wide range of reasons not to let go the levers of control.
Nevertheless, at this early stage it appears that Labour, although promising more than the Coalition on some significant areas, plans to adopt a similar approach to devolution. They will have a single pot too, but it will be doubled to £20bn over 5 years – still some way short of the £49bn Lord Heseltine recommended. And Labour will also be encouraging local areas to develop economic strategies (like the Strategic Economic Plans?) that will then – we can assume – be assessed by Whitehall to see if they're effective.
In practice, such bidding processes often mean places having to meet ever shifting criteria determined centrally by Whitehall, and for many, leaving serious questions as to whether the gains at the end have been worth the investment of time by cash-strapped, time-poor local areas.  Some across the sector are even beginning to argue that the emphasis should be on Whitehall to demonstrate why they should keep powers, rather than on cities to prove they should be devolved.
So making devolution to cities a reality will require a combination of both political passion and the right administrative process to deliver it. This is the only way to support long term funding certainty and the freedom for cities to truly set their own priorities and make their own investments to support jobs and growth.
Devolving power to our cities matters. Should Labour win the next election, and be successful in tailoring certain policies to local areas, such as transport, housing and skills, the party can make a big difference not just to economic growth in the abstract, but to the day-to-day lives of the people who live there.
More from LabourList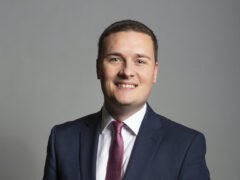 Comment
13 years of Conservative mismanagement have left the NHS without the doctors and nurses it needs, and patients…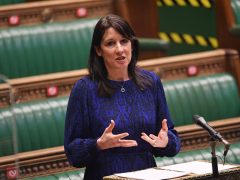 News
Rachel Reeves has argued that the Tories "have no plan for now, and no plan for the future"…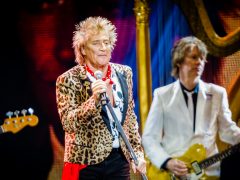 Daily email
The Tories appear to be at risk of losing a key demographic at the next election: 70s rock…