The referendum on Scottish independence casts its shadow over every aspect of Scottish public life these days. This is understandable, the debate on whether Scotland should remain in Union with partners in England, Northern Ireland and Wales is a huge one, but the way it pervades every matter at Holyrood is doing a disservice to the people of Scotland.
Yesterday I led a debate on behalf on Scottish Labour in support of the living wage, and specifically on extending it to more workers in Scotland via the Procurement Reform (Scotland) Bill. The response of the SNP was as predictable as it was depressing – this is a matter best dealt with once we're independent, not now.
What utter nonsense.
The living wage means a £2,600 pay rise to low paid workers in Scotland. This is a drop in the ocean compared to the £10 billion a year we spend on public sector contracts; and a far better way to spend public money than   the headline fiscal policy of "Scotland's Future", the taxpayer funded manifesto to break up the UK –  a £385 million corporation tax cut to the likes of Google, Starbucks and Amazon.
But of course, the living wage is popular, so the Nationalists  need to support it just enough to fit into the narrative that they could deliver more with independence.  That is why, at SNP conference recently, a number of Ministers, including Deputy First Minister Nicola Sturgeon and Finance Secretary John Swinney, were pictured signing the living wage pledge, promising to pay their staff a living wage.
But the Scottish Government does not pay all their staff a living wage. Cleaners at Scottish Government headquarters in Glasgow have had their jobs sub-contracted out; meaning the laudable commitment to pay public sector staff a living wage does not apply to them.
Meanwhile, retail staff at the National Museum of Scotland are employed by a private company, wholly owned by the public agency which means their terms and condition "reflect the commercial environment"  – which as you may have guessed does not mean paying  the living wage.
On the floor of the Scottish Parliament, I called for a review of this low-pay loophole, to establish how many jobs in the public sector should pay the living wage but do not due to such technicalities. I have been deafened by the silence which greeted me.
Business also sees the benefit of the living wage. KPMG, one of the Big Four accountancy firms and a major employer in Scotland with offices in Glasgow, Edinburgh and Aberdeen pay it to their staff – both their direct employees and contracted workers.  They see tangible benefits which boost their business – improved moral, improved performance, reduced absences and staff turnover.
Scotland does not need to be independent to extend the living wage.  Councils like Islington in London have already shown it can be done    The city once described by Alex Salmond as a "dark star"  is doing more to combat  working poverty  than the Government he leads.
This is simply not good enough. The working people of Scotland deserve more than warm words and promises of milk and honey. The deserve action now. They deserve better than this. They deserve a fair day's pay for a hard day's work. They deserve to be treated with respect and honesty by their government. They deserve a living wage.
More from LabourList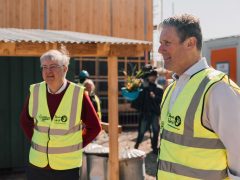 News
Mark Drakeford, the Labour leader in Wales and First Minister of Wales, has called for internal party reforms…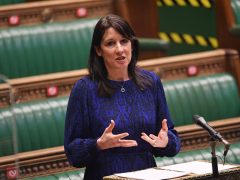 Comment
Rachel Reeves put some more flesh on the bones of Labour's economic policies today. While we await Boris…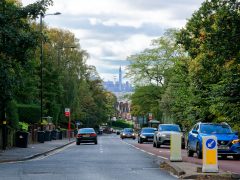 News
Labour has set out its selection timetable for choosing a new parliamentary candidate in Birmingham Erdington ahead of…