Today we mark two significant anniversaries: the twentieth anniversary of John Smith's death and the fifteenth anniversary of the first meeting of the Scottish Parliament.
John Smith was a giant of the Labour Party. And that wasn't just true in Scotland – it was true across the UK where many still mourn his loss to British politics. His life is a lesson in Labour values – never content with the world as it was, but always looking at how it should be improved.
His Commission on Social Justice – published after his death – laid out the groundwork for much of what the 1997 Labour Government set out to do. From the minimum wage to tax credits and rights at work – all rooted in a vision of modernising Britain and its institutions. When he spoke about social justice and about the tragedy of the Tories wasting "the extraordinary skills and talents of ordinary people" he meant that for people from Linlithgow to London.
Central to John's plan for a new Britain was devolution. He didn't believe in devolution simply because he wanted power to lie in Scotland for the sake of it. He wanted a Scottish Parliament as a means to an end, the end being remedying the great injustices of poverty, inequality and unemployment.
The first vote I ever cast was in the 1979 referendum on devolution. I voted yes for a powerful Scottish Parliament inside the UK. I remember, as a student, participating in debates with John as he led the campaign for a Yes vote. He had successfully steered the 1978 Devolution Act through Parliament with the same passion that he led the yes campaign. He was a passionate devolutionist, a Scottish patriot but never a Nationalist. He didn't see Scottish patriotism and nationalism as something that went hand in hand, and fought against their attempts at the time to say he didn't speak for Scotland. Speaking at a political studies conference in 1976 where he made the case for devolution, he said:
"I say it as a Scot myself, representing a Scottish constituency, born and brought up in Scotland, living and wishing to continue living in Scotland, a member of a Scots profession, with children at Scottish schools, and having roots too deep in Scotland ever to wish to sever them. I think I am as entitled as any separatists to speak for my fellow countrymen."
For those of us today who are fighting the referendum campaign, we should keep these words in mind.
John never lived to see the Scottish Parliament open in 1999, but it was fitting that the first meeting should fall on the fifth anniversary of his death. And in those early years of devolution, some of which I served as a Scottish Minister, I believe we met the promise of what John Smith set out to achieve.
We now have politicians in Scotland making decisions who are accountable to the people of Scotland. And today we can celebrate fifteen years of devolution and look back on changes that have made a difference to the lives of Scots.
We were the first in the UK to introduce a smoking ban. Land reform gave communities the right to buy land for the first time, addressing a problem that had long been overlooked by the UK Parliament. Our arts and cultural communities have flourished with funding provided in those early years and since. And the introduction of civil partnerships and equal marriage has shown that Scotland is as forward looking as any other part of the UK.
But there is still much we have to do. After the referendum, regardless of the result, we have to come together and redouble our efforts to address the scourges of unemployment, poverty and inequality that John Smith dedicated his life to solving.
In the run up to 18th September, I will be remembering John's passionate defence of the Union as a means for redistributing wealth when I make the case for a no vote. I will be remembering his calls for measured debate when the Nationalists say we do not speak for Scotland, and instead will make sure we honour his memory by having a debate about what is in Scotland's best interests. And I will be remembering, most of all, his calls to change our communities and the world we live in.
"Instead of accepting things as they are, think about the way things could be." – John Smith, November 1993
Margaret Curran is Shadow Secretary of State for Scotland and MP for Glasgow East
More from LabourList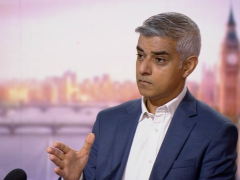 Video
Trevor Phillips on Sunday Labour's Pat McFadden from the shadow Treasury team urged the government to "get on…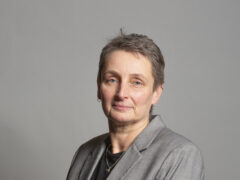 News
Kate Osborne, the left-wing Labour MP for Jarrow first elected in 2019, has revealed that she was issued…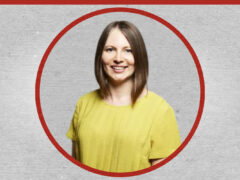 Comment
Leader's report The pre-conference leader's report is traditionally brief. Keir spent the summer on visits around the country.…