Tomorrow, in the Queen's Speech the government will set out its Infrastructure Bill, which will propose, amongst other things, measures stripping homeowners of their right to refuse companies permission to drill under their house.
To understand what this might mean for British people it's worth listening to George Osborne's father-in-law, Lord Howell who's waded into the fracking debate again. Having previously landed himself in hot water by calling for shale gas extraction to be concentrated in the 'desolate' North East, he has again argued that fracking should take place in the North, "where the Industrial Revolution has left the worst historical scars", rather than in the Home Counties.
As part of his more recent calls for fracking to take place in the North, Lord Howell has pandered to party politics, claiming that "every time Ministers open their mouths to claim that fracking must start everywhere around Britain, and not just in carefully selected and remote (derelict) areas, they lose thousands of Tory votes". Such statements do little to improve his party's reputation across the North because there's absolutely no reason to believe that Northerners will be any more receptive to fracking taking place in their area, than people in the Home Counties.
What's more, although these comments have rightly been criticised, less noticed was his telling admission about the potential outcomes of fracking: "the view coming out from Ministers is much too optimistic and could prove extremely dangerously politically when the reality unfolds." He goes on to say that: "the American experience, which was anyway full of problems and delays before it finally took off, cannot be repeated in the totally different conditions here".
As a former energy minister and, until relatively recently, a foreign office minister in the coalition government, these comments are a damning indictment of the way in which shale gas has been overhyped by David Cameron, George Osborne and energy minister Michael Fallon. A point that Labour has been making for some time.
With this in mind and despite Howell's call to focus fracking efforts in the North, figures show that people from all over the UK are worried that through the Infrastructure Bill the government is going to frack areas of the country, regardless of local concerns. A recent YouGov poll found that 74% oppose government proposals to strip property owners of their legal right to refuse permission to companies that want to drill for shale gas under their property.
Crucially, the regional break down of this polling finds little difference between North and South. While 72% of people in South (outside London) oppose the policy, 80% of people in Scotland, 77% in the Midlands/Wales and 72% in the North disagree with the government on this issue. Something that Labour candidates in Northern constituencies would be wise to take heed of.
Moreover, Labour voters came out as the most opposed to stripping homeowners of this right, with 80% disagreeing with the proposed change; compared with 73% of Conservative voters, 77% UKIP and 70% of Lib Dems.
Labour has already done a lot to temper the coalition government's shale gas hype, but a year away from the election it's time to demonstrate that we're listening carefully to what our supporters want and that we're actively developing a clean and secure energy policy.
We can start by engaging with the current consultation on these measures (due to end in August) and by ensuring that we hold the government to account about their intentions to legislate in favour of fracking companies in the anticipated Infrastructure Bill.
One thing is sure, to strip homeowners and tenants of their right to stand up to fracking companies is a step too far.
Joan Walley is the Labour MP for Stoke-on-Trent North
More from LabourList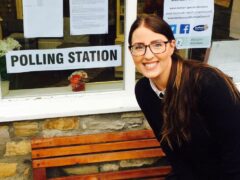 News
Laura Pidcock, the former Labour MP for North West Durham, has resigned today from the party's national executive…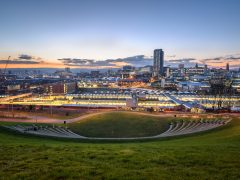 News
Labour has selected Oliver Coppard as its candidate for the South Yorkshire mayoral election taking place on May…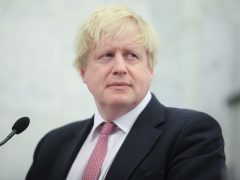 Video
Boris Johnson lied when he claimed that he had not intervened personally in the evacuation process in Afghanistan…