The UK has experienced an unprecedented decline in real wages in recent years. If you take inflation into account, wages are still falling and will continue to fall unless productivity growth starts to increase. They're not currently predicted to return to pre-recession levels until 2018 at the earliest. As a result, low productivity growth is one of the biggest challenges facing the UK economy today – posing not only significant threats to standards of living, but to the economic recovery overall.
Tackling this looming crisis has to be a critical focus for the next Government, and they would be wise to turn to small businesses in their search for answers. SMEs – businesses with up to 250 employees – currently make up 99 per cent of the UK's business base. Nearly two in three people working in the private sector are employed by SMEs, and 71 per cent of unemployed people entering the private sector workforce found their jobs in an SME. Moreover, productivity has increased at more than double the rate among SMEs compared to in large businesses over the last few years.
So too must any conversation about addressing the UK's productivity challenges look to cities. Cities are critical for businesses, because they enable them to exploit new opportunities by connecting them to markets and skilled workers. This is why SMEs based in the UK's largest urban hubs grow faster and are likely to be more productive – output per worker is 21 per cent higher in cities compared to non-cities. It is clear then that the fortunes of cities and SMEs are increasingly interlinked. Yet not every city affords businesses the same opportunities, and the ability of SMEs to drive growth varies enormously across the country. SMEs in Cambridge and Warrington, for example, created nearly three times as many jobs as those in Chatham and Hastings between 2010 and 2013.
The performance of these businesses is largely down to how they're managed and run. But the decisions made by businesses are affected by the environment they operate in. SMEs trading in international markets, for example, are more likely to invest in innovation and their employees. Businesses are also more likely to be investing for growth if they're based in a city with access to a large pool of graduates.
So what role does the UK Government have to play in building these business conditions? We know that having access to the best skills and infrastructure are fundamental to business success, and also that every city faces its own unique challenges. Some cities face significant shortages of engineers; in others, a lack of qualified professionals might be a more an issue. Some cities have widespread superfast broadband coverage; in others less than 50 per cent of the city has access. Common to almost all of these cities is their relative lack of control over how to respond to these issues.
The next Government must go further to empower cities to support the businesses that are so critical to raising the UK's employment levels, and maintaining and increasing standards of living. This means more radical fiscal devolution. Cities should be held accountable for the money they spend and achieving nationally desirable outcomes, but they shouldn't have to fight tooth and nail for what are often small, short-term pots of funding with lots of strings attached. Giving cities greater control over the things that fundamentally matter to business will not only help to reinvigorate cities but help achieve a more balanced and sustainable recovery in the UK as a whole.
In the lead-up to the Election, all parties have begun to speak to some of these issues – but we are yet to see detailed commitments to delivering the kind of practical impact required to really make a difference. A huge opportunity exists for any party that can articulate a cohesive and achievable vision for making this happen.
Naomi Clayton is a Senior Analyst at Centre for Cities
More from LabourList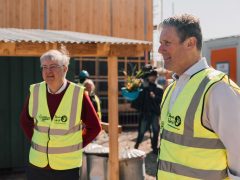 News
Mark Drakeford, the Labour leader in Wales and First Minister of Wales, has called for internal party reforms…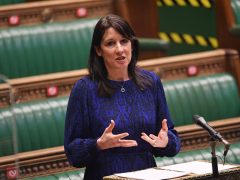 Comment
Rachel Reeves put some more flesh on the bones of Labour's economic policies today. While we await Boris…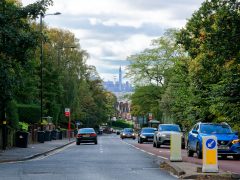 News
Labour has set out its selection timetable for choosing a new parliamentary candidate in Birmingham Erdington ahead of…