If life has taught me anything, it's to approach politicians bearing "emergency laws" with extreme suspicion bordering on distrust. All too often laws that can be justified by unexplained "emergencies" or shrouded in the veil of national security end up becoming a permanent state of affairs. And invariably the threats and risk to our safety are great enough to justify increased surveillance or constraints on liberty, but also secret enough that we can never be told about them.
Kafkaesque? Orwellian? Take your literary pick.
Today it has emerged that the government wish to push such through "emergency" legislation through the Commons – regarding sensitive information about everyone we call, text, skype and email – and every webpage we visit, for good measure. The debate has been marked by secrecy thus far.
"We need extra powers to spy on you" "Why?" "Can't say".
That's a shortcut to tyranny right there.
Worse is the timetable for such legislation – over the course of a weekend when few MPs will be in Parliament, and when scrutiny will be even more limited than usual – and that the bill is being brought in to try and override a court case.
As a rule, I'm against parliaments pushing through secretive, emergency legislation in order to try and immediately overrule court cases. The protection of the courts exists for a reason. The separation of powers in our borked, quasi-codified constitution is supposed to exist for this reason. This is (by my count) the second time that this government have brought through such legislation with the intention of overruling the courts (the last time was on welfare sanctions) and on both occasions, the Labour leadership have given the government their support. Both times the argument has been that a vote is merely maintaining the status quo (do we like the status quo in the Labour Party? Sometimes.)
Yet the Labour Party – following our chequered past that has included such ludicrous proposals as locking people up for 90 days without having to provide evidence to charge them of anything – should be more aware than most of the potential for rebellion and bad decision making when it comes to civil liberties.
Understandly, many Labour MPs are concerned about this legislation – especially the speed at which it's being forced through, and the lack of scrutiny that entails. With that in mind, it was sensible of Miliband and Cooper to write to Labour MPs to address their concerns – albeit whilst instituting a running three line whip on the PLP to ensure passage of the bill. Indeed Miliband himself is said to be unhappy with the speed and timing of the legislation.
But lets also be real about this too. This bill is backed by both coalition parties and is going to pass regardless of Labour's position. And Miliband's backing for the bill has ensured that some of the worst potential abuses have been tamed, namely (as outlined by Nick Robinson):
The creation of a new Privacy and Civil Liberties Oversight Board to examine the impact of the law on privacy and civil liberties
A review of the controversial RIPA – Regulation of Investigatory Powers Act
Annual government transparency reports on how these powers are used
The law will include a so-called sunset clause – ensuring that these powers will die in 2016 – so there will be a longer and wider debate about what replaces them.
That last one – ensuring that this law doesn't sit on the statute books forever – is very important. And in addition, Labour have ensured that the laws would only apply to national security or serious organised crime, rather than more vague wording around threats that could have frankly meant anything. (National security is still a vague term though – too vague).
My preference would be for Labour to urge the government to delay the passage of this bill, to allow proper scrutiny and ensure that our civil liberties – and our right not to be spied on – aren't trampled underfoot. But if this legislation is going happen in a ludicrously short timeframe, and it's going to pass (and it is), the concessions that Miliband has secured at least hold out the promise that the image of our future is not a boot stamping on British civil liberties and privacy, forever…
More from LabourList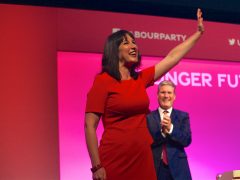 Comment
The Conservative leadership contest has shown the Tories' traditionally reckless and dishonest approach to the public finances. It…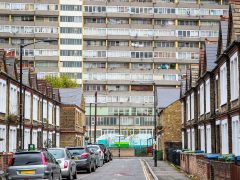 Comment
Whilst there has been much talk about the 'cost-of-living crisis' one of its key components, rent, has yet…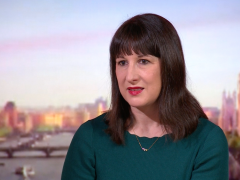 News
Rachel Reeves has warned that "people are worried sick about how they'll pay their bills and do their…