Ed Miliband will make a speech to Policy Network tomorrow outlining how a Labour Government's defining feature would be its commitment to big reform – not big spending. He will say that rebuilding faith in business and politics will be "the central mission for the government I want to lead in ten months' time" and that it cannot be achieved "by carrying on as we are or with big spending by government".
The speech will set out a series of areas where he plans to make serious reforms, but that's not all it's notable for – we'll also witness a return of the One Nation rhetoric. In what could be viewed as a low-key revival for the term in the long build-up towards his September Conference speech, Miliband will set out his plans for a "One Nation mission".
The biggest announcement will surely be that Labour plan to establish an independent National Infrastructure Commission, as proposed by Sir John Armitt in his Infrastructure Review. Miliband claims this commission will "identify the UK's long-term infrastructure needs and hold governments to account" – and calls on the other parties to back this pledge.
He will say:
"The UK needs affordable clean energy, modern communication systems, flood defences that can cope with the effects of climate change and a transport system that can cope with ever growing demand and which links business with markets and people with families, leisure and job opportunities. If we fail to meet these challenges, we will fail to grow our economy and fail to provide the quality of life that we would want for our children and our grandchildren."
The Labour leader will also back the Lord Adonis proposals to devolve £30 billion to regions, and ensuring that businesses are consulted so they are at the "heart of decisions", ensuring that "the great, dynamic businesses of our country being enabled to build the wealth, create the jobs and make the profits that will help them succeed."
Building from his speech at the launch of IPPR's Condition of Britain report, Miliband will also turn his focus on creating a skilled workforce, saying that a "central problem" for the private sector in Britain is that "they can't get the people they need." He will propose that the Government reforms institutions to ensure that the 50% of young people who do not go to university still enter the job market with "proper qualifications"
As a further pitch to the private sector, and to refute claims of an 'anti-business agenda', Miliband will describe his reforms as "pro-competition", arguing that "reforming markets that don't work, not defending them" is the best way to support business.
Finally, he will talk about the need to reform the European Union, which is most obviously an attack on David Cameron's failure over the Juncker affair – but will also surely be viewed as a defence of his referendum position after Unite Conference yesterday backed a motion calling on Labour to support an EU referendum.
On this, Miliband will say:
"Our focus must not be on drifting toward exit but on acting now to reform the European Union so it works for Britain. That means working with our allies to reform the things that aren't right: the budget, rules on immigration and benefits, and giving more powers to national parliaments."
More from LabourList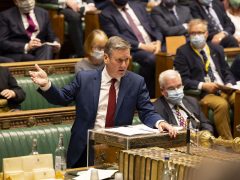 News
Keir Starmer has said the government is now "collapsing" following the resignations of Sajid Javid and Rishi Sunak,…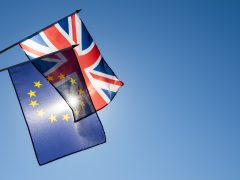 Comment
The six-year anniversary of the Brexit referendum has been marked by a slew of reports and polls on…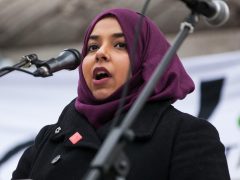 News
Poplar and Limehouse Constituency Labour Party (CLP) has voted for a full selection process amid allegations of a…