The unpredictability of the UKIP threat is still causing a major headache for the Labour Party – and it seems that disagreements on how best to deal with it still remain at the top.
Since their strong showings in the European and local elections in May, UKIP's poll ratings have seen an inevitable decline. Their performance in the Europeans was, of course, artificially high; despite a host of regressive, nasty and occasionally barmy policies, they are essentially a one-issue outfit. It would be more surprising if they didn't do well in the Euros.
Their vote share in the locals may also have been misleadingly inflated. People often use mid-term local elections to cast a protest vote and there's no argument that UKIP were the in vogue protest vote this Spring.
Starved too of the oxygen of election time publicity, their average polling fell by 2.6% during July alone, according to Mike Smithson at Political Betting.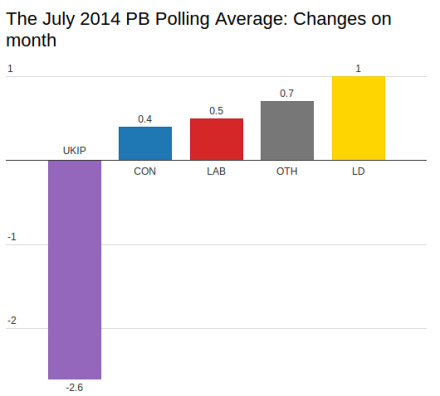 How much further can it fall? Are we past peak UKIP? Will they now plumb back to the depths of the 3% they managed to attract in 2010? Or is this merely a Summer blip, addressed by renewed vigour in Autumn? Both circumstances have their pitfalls for Labour.
Some strategists at Labour HQ are banking on this being a blip. They believe that if UKIP poll 9% or more next year, they will have taken enough votes from the Tories to ensure Miliband enters Number 10. By their reckoning, if UKIP's vote continues to drop, a Tory resurgence will spell trouble for Labour.
In an interview yesterday, however, Shadow Chancellor Ed Balls said he was "not comfortable" with UKIP getting 9% in "the medium or long term", suggesting there are deep disagreements at the top of the party about how much of a threat Nigel Farage's party are to Labour. Balls is right to be uncomfortable: too many in our Party are deluding themselves about UKIP. They are going to be very, very damaging to us.
A quick glance at Lord Ashcoft's recent marginal polling should be enough of a warning. Not only are UKIP on track to win some of our main target seats, there are some constituencies where they are attracting so many swing voters that they split the anti-Tory vote, leaving the Conservatives in place.
I can only assume that those who advocate a 9% UKIP vote must be blinkered by London-centric view of politics. On the morning of May 23rd, having stayed up through the night for LabourList's election liveblog, I was reflecting on a poor night so far for Labour.
I wasn't alone, but it wasn't a common view. For those who'd gone to bed, got up for work and checked the news, the numbers must have looked pretty good, and the biggest stories would have been Labour taking Redbridge, Hammersmith & Fulham, and Merton councils. However, away from the capital there was a different story. We weren't making headway in suburban areas and UKIP were making inroads in many of our urban heartlands. Just look at the likes of Thurrock and Rotherham: UKIP won more votes than us in both.
While this weekend has seen both Ed Balls and Rachel Reeves take a tough line on immigration, Labour's UKIP problem isn't just that we've yet to deal with the UKIP threat; it's that some still do not believe the threat exists. If that mentality is allowed to continue, we're not heading for victory. We're headed for disaster.
More from LabourList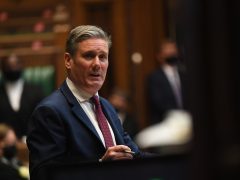 News
The Labour Party is preparing to make several significant policy interventions on the economy to combat the rapidly…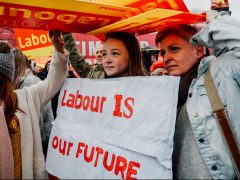 Comment
This summer marks the rebirth of a national Labour students organisation. Its predecessor, marred by factionalism and disagreement,…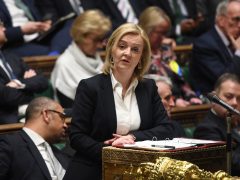 News
Angela Rayner has accused Liz Truss of "aiding and abetting" Boris Johnson's attempts to "dodge scrutiny" after the…