What do an Assistant Director at a local council, a teacher, a Catholic mum married for over 20 years who ran a family business with her husband and a young Muslim retail assistant have in common? They are all victims of years of serious domestic abuse, picking up the pieces after finally finding the courage to leave their partners. They are just the tip of the iceberg.
Since Ed Miliband and Yvette Cooper asked me to take on the role of Minister for Preventing Violence Against Women and Girls, I have visited a range organisations supporting women who have been victims of domestic abuse and violence – women who have been worn down, beaten, controlled, raped, women who are living everyday with an anguish and trauma that society fails to understand.
One woman started with the words "I'm still here. I'm not dead."
Domestic and sexual violence in Britain is little short of a national scandal, and it is time that our politicians said so. Women reported over 12million incidents of domestic abuse last year. 3000 children a day in the UK are witnessing violence in their own home. Two women a week are killed by their partner or an ex. It is a crime that we know affects men too, though on a much smaller scale.
In addition, thousands of girls are at risk of FGM, whilst others just disappear becoming victims of forced marriage or honour violence that we have been more comfortable turning a blind eye to.
These crimes are a drain on our economy and a blight on our society. Domestic abuse alone costs the UK £15.7 billion a year. Women I have met have fled the cities where they lived and worked, forced to call Rough Sleepers for help before finding shelter in a refuge. I spoke to a mum living in a safe home with her children – she spent Christmas behind locked doors with alarms after her ex partner, forbidden from contact, sent a bunch of red roses to "confirm where she was before making the journey to see her." Another mum described how her oldest two daughters started to suffer mental health problems in their early twenties, when they should have been at the peak of their lives. The impact on children is often delayed. Child survivors are less likely to succeed in education and more likely to repeat the damaging cycles they witness.
At Labour's recent Women's Safety Conference we heard from Sharon who had been in touch with the police on many occasions, but only managed to finally leave her abuser when he tried to force her to turn the knife he had pointed at her throat on him. Sharon's partner was eventually jailed in a case the local chief inspector described as "the worst incident of prolonged domestic violence" he had ever seen. She now runs a refuge helping other women victims.
Perhaps what is most scandalous about hearing these stories and reading the stats is the apparent lack of outrage this generates in politics and much of the media. And despite continuing some of the last Labour Government's strategy to tackle VAWG, Theresa May has presided over a huge reduction in support services for women. Fewer victims are getting justice when they report crimes. On May's watch the number of rape prosecutions has reached its lowest level ever.
We should – and could – be doing much better to protect and support victims of violence. But to achieve this, we need a shift in public attitudes and more effective leadership. We need a new set of standards and a commitment to see real change on the ground.
That is why I have taken on the role as Shadow Minister for Preventing Violence Against Women and Girls and why the Labour Party is committed to establishing the first ever Commissioner for Domestic and Sexual Violence, working with the Children's Commissioner and Victim's Commissioner. The new Commissioner will operate independently from Government, advising on policy, cross-Government working and gaps in the services available to victims.
The needs of victims must be understood and reflected across the system. The women I met told me how the justice system is weighted in favour of the perpetrators who know how to play the system. They shared frighteningly similar stories of how they are "played" through the civil and family courts and describe the justice system as "just another tool of abuse." This week's story about the rise in the number of rapes reported in schools is also a stark reminder about how we need to intervene to support young children with fit for purpose sex and relationship education. This will make a huge difference for young boys and girls growing up in a complex world – to understand from a young age about why we need a zero tolerance to violence in relationships and the importance of respect.
We have a choice about how we move forward – whether we are going to stay in a comfort zone on domestic and sexual violence or step up our action and commitment to change.
Labour plans to introduce legislation to help stop violence against women in the first Queen's Speech if we form the next Government. Succeeding in this task is going to require a new level of working together as a nation on both the prevention of domestic and sexual violence, and more effective justice when it occurs.
It is time to not only voice our outrage at the violence perpetrated against women in our country, but to take action to end it once and for all.
Seema Malhotra is the first Shadow Minister for Preventing Violence Against Women and Girls
More from LabourList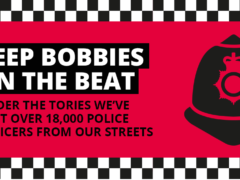 Comment
The desire to appear more trustworthy to voters on law and order runs like a golden thread through…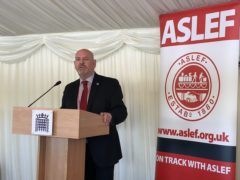 News
ASLEF launched its new report, On Track With Diversity, today. According to Britain's trade union for train drivers,…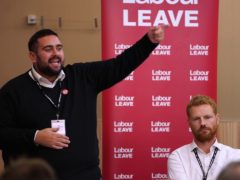 Comment
In a LabourList article last week, Clive Lewis described our leaving the European Union as a "hard-right Tory…