Ed Miliband has spoken frequently of our concern that the age old shared commitment to each generation of children having better life chances than their parents is at risk like never before.
Throughout history, intergenerational advance has been at the heart of Labour's mission and is an aspiration shared by Britain's mainstream majority. Of course, in some families and communities deprivation has passed from generation to generation. Where that is the reality a burning commitment to support people to break the cycle is at the core of our beliefs.  But post war the majority have benefitted from a One Nation consensus that each generation should do better than its predecessor.
Today's generation of young people can no longer take this for granted and many are insecure and anxious about the future. For too many, the link between working hard and getting on has been broken. Social mobility has stalled with young people from low-income backgrounds hitting glass ceilings we hoped had been consigned to history. 18-25 year olds worry about student debt, the costs of rent, the availability of good, fairly rewarded jobs and prospects for career progression. For the 50% who don't go to university the educational offer is confused and inadequate. The 25+ group share many of those concerns but face new pressures as they start their own family, buy a home and balance work and childcare responsibilities.
Young people are feeling the squeeze of the cost of living crisis more than most and experiencing the effects of a deteriorating NHS. Some worry about the impact of migration on their wages and job prospects. Vulnerable and disabled young people are being let down by savage cuts to front line services.
At this time of growing insecurity the political choice on offer couldn't be starker or the stakes higher. Nick Clegg's Lib Dems whose betrayal on tuition fees and so much else means they will never be trusted by this generation of young people again. The Tories, who gloat about an economic recovery when youth unemployment remains at over 3/4 of a million, where underemployment and low pay among young people is rife. Young people are also the biggest losers in an insufficiently regulated rental market and through a lack of ambition from this Government to build enough affordable homes. For those with young families childcare is increasingly unaffordable.
In contrast, Labour has a radical policy agenda on votes at 16, student finance, vocational education, the minimum/ living wage, jobs of the future, stopping employers exploiting migrants to undercut wages, scrapping the bedroom tax, generation rent, we will get an extra 200,000 affordable homes built per year by the end of the next parliament, enhanced childcare and a business rate freeze which will help the increasing number of self employed young people.
Our freeze on energy bills will particularly benefit young people struggling to pay the bills and redirecting resources to local preventative services will benefit vulnerable young people. The choice couldn't be starker. Five more years of the Tories with young people trapped in a permanent cycle of anxiety and insecurity or Labours new deal for a better future.
So we have a better offer of real change and polls show a significant majority of young voters far more likely to identify with Labour. What can possibly go wrong? Quite simply in the highest stakes election for a generation the risk that too many young people will continue a long-term trend and not vote at all. Or others who are Labour inclined will be tempted to register a protest vote.
Our challenge is to achieve a historic reversal in that trend. This could be decisive in some key seats and is critical to achieving a majority in the country. It isn't acceptable to One Nation Labour that only 40 to 50% of young people vote compared to 80 % of the 65+ age group.
We must start by using every tool at our disposal to encourage young people to register. This can be done in 5 minutes online via The Electoral Commission website or through completing forms available from local councils. As the new education year begins we must build on Liam Byrne's pioneering work with universities and encourage colleges and school sixth forms to include voter registration in enrolment and induction programmes.
In every constituency candidates should seek to develop relationships with individuals and networks of young people engaging on issues local, national or global which matter to them. Recruiting the converted to be our peer influencers and campaigners. Reaching out to those for whom voting Labour becomes far more likely, not as the result of one conversation, but in the context of a two way relationship where trust is built through regular contact and campaigning activities.
Addressing the fact that at the last election over 10% less young women voted than their male peers. Our challenge nationally is to make sure our Generation Y Vote message of a better future is delivered in a way that reaches young people, captures their attention and motivates them to have a dialogue with others and ourselves on a real time basis.
We can win hearts and minds by showing that we may be part of the political establishment but under Ed Miliband's leadership we have changed. We are willing to take on powerful interests and One Nation Labour has the ideas and passion to make the big changes to Britain that are needed.  By demonstrating how big change doesn't mean big spending. In every contact with young people being authentic in our willingness to listen, learn, debate, challenge and be challenged.
I often tell young people that my life changed at the age of 19 when I decided to leave education and set up a learning disability charity in my local community. It was when I became politicised. We adopted a Chinese proverb as our guiding light: Tell me and I will forget, show me and I might remember, but involve me and I will understand.
Our challenge in the next 9 months and beyond the election is not simply to tell young people to vote Labour. It is to find different ways of involving record numbers in our movement to change our country. If we can do that the rest will take care of itself.
Ivan Lewis MP is the Shadow Secretary of State for Northern Ireland and he is leading Labour's review "Generation Y vote"
More from LabourList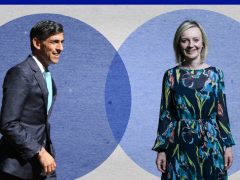 Comment
Rishi Sunak and Liz Truss have now gone head to head in six hustings with Tory members in…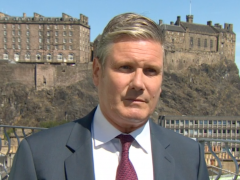 News
Keir Starmer has said that he will set out a "comprehensive set of proposals" to combat the cost-of-living…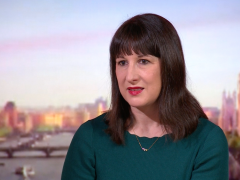 News
Rachel Reeves has urged the Tory leadership candidates to "stop playing to the gallery" and come up with…