I have the following reactions to the news that UKIP might win five Labour held seats (Ashfield, Dudley North, Great Grimsby, Plymouth Moor View, Rotherham):
1) Don't panic. You would need to panic if we discovered these seats were at risk during the month of the short campaign when it is probably too late to turn things round. But having seven months notice gives you enough time to put the work in to keep theses seats Labour.
2) These are seats that will need external organisational support. The nature of the white working class areas where UKIP gets traction is they have lots of historically Labour voters but don't have large numbers of the kind of Guardian reader residents with a high propensity to be Labour members and activists. They will need help from neighbouring CLPs, flying visits on the model of the Three Seats Challenge weekends that young activists have been organising, and support from non-party activists who want to stop UKIP in the same way that help was mobilised to stop the BNP in Barking & Dagenham.
3) The sitting MPs in these seats already know how to defend marginal seats because each of these seats was threatened already by the Tories or Lib Dems in 2010 – or in the case of Rotherham has had a difficult by-election – they are gutsy campaigners who will need extra resources but know what they are up to.
4) We can't adopt an ostrich strategy and pretend non-Tory threats to seats don't exist. Failure to provide a tailored strategy to deal with UKIP would cause a repeat of the losses we have suffered to Lib Dems in many supposedly safe seats over the years, the Greens in Brighton and Respect in Bradford in previous elections. Our national strategy will be all about attacking the Tories but in these specific constituencies we will need a very local message and literature that deal directly with the UKIP vs Labour choice.
5) The silver lining is that if UKIP is the threat in these seats the Tories are not going to take three of the seats they need for a majority and the Lib Dems are not going to take one of their key targets.
6) Anywhere that is a three or more way marginal can be won on a far lower vote share than a two-way battle. So it may be that our vote drops in all these seats but we hold on because the opposition is split – in these circumstances ground campaigning and GOTV become even more important.
7) We should be opportunistic and flip this strategic dilemma on its head. The three-way Lab vs Con vs UKIP seats aren't all Labour held. They include target seats like Thurrock and Great Yarmouth that we might now gain on a lower vote share than we had in 2010, and we ought to be imaginative about resourcing some of the Kent seats like South Thanet and Sittingbourne & Sheppey that on paper look unlikely wins but where the UKIP intervention means we could win on a three way split. Both these seats have energetic candidates – we should be resourcing them properly.
8) We won't stop people voting UKIP by triangulating UKIP but by exposing them and attacking them – at the moment people see UKIP as a harmless joke, we need to show what they are really about and why you shouldn't vote for them. This was done in the Wythenshawe & Sale East by-election.

We can't afford to lose seats – the mountain we have to climb for a majority is steep enough without us starting at a base camp further down it. But if we resource these seats properly and get the tone of the local campaign right for the opposition we face, then there is no reason why we should lose any of them.
More from LabourList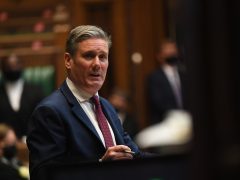 News
The Labour Party is preparing to make several significant policy interventions on the economy to combat the rapidly…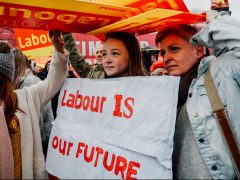 Comment
This summer marks the rebirth of a national Labour students organisation. Its predecessor, marred by factionalism and disagreement,…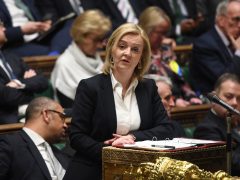 News
Angela Rayner has accused Liz Truss of "aiding and abetting" Boris Johnson's attempts to "dodge scrutiny" after the…