What do you make of Miliband?
Since he became leader of the Labour Party, it seems Ed Miliband has faced unrelenting criticism. Whether commenting on his appearance, the way he speaks or how well he poses for a photo, the media is by no means kind to Miliband.
At the start of the summer, Miliband decided it was time to take these criticisms head on. You might remember that his blunt confession:
If you want the politician from central casting, it's just not me, it's the other guy. If you want a politician who thinks that a good photo is the most important thing, then don't vote for me…Here's what I think matters. The leadership you need and the leadership this country needs is one that has big ideas to change things, with the sense of principle needed to stick to those beliefs and ideas even when it is hard, and with the decency and empathy to reach out to people from all backgrounds, all walks of life. "
This was a bold move and openly supported by 48% of LabourList readers when we asked them about this speech. But three weeks on, we wanted to know, whether you thought Miliband was the kind of leader he proclaimed to be. So we asked – how do you think Ed Miliband is performing as Labour leader?
The answer from LabourList readers is a relatively positive one – 78% of people who answered the survey were, in some way, positive about his leadership. Although when broken down the support for Miliband's performance shows that only 18% (169 people) stated that it is 'very good', and 29% said that he was only doing 'ok' (not necessarily a resounding endorsement). But, all is not lost – 31% (290 people) answered 'good', which, all things considered, isn't a bad result.
Meanwhile, those who think Miliband isn't doing so well are in the minority – 14% (132 people) said he was doing poorly and 8% (77 people) answered very poorly.
All in all, with the general election fast approaching, the result for Miliband could be worse.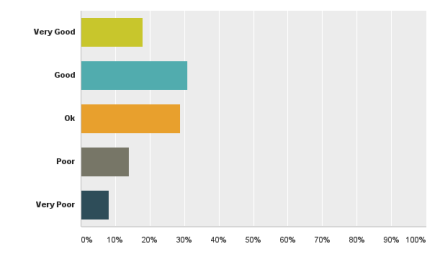 Military intervention in Iraq, more harm than good?
The conflict in Iraq continues to escalate – on Tuesday the Islamic State (IS also known as ISIS) released a video of one of their militants beheading American photojournalist James Foley, who disappeared in November 2012 in Syria.
In response to ongoing atrocities in the region, on the 8th August President Obama authorised air strikes, which continue today. Following the news of the death of James Foley, David Cameron has cut short his holiday to hold emergency talks.
As pressure increases on the UK Government to act, opinion is divided over this issue. Last week Maya Goodfellow argued that military intervention in Iraq would be mistake because it could further fuel sectarian divides in the region. She said that to  defeat IS forces, resistance must come from within the region otherwise long term stability in Iraq will be unlikely – a view also supported by historian Jon Wilson. In response, Stuart Macnaughtan, supported by Gray Sergeant , argued the case for air strikes – he said that there was no other solution given the mounting threat posed by IS.
With this in mind, we asked LabourList readers whether they thought the UK intervene in Iraq, and if so, how? Readers could choose multiple answers, but an sizeable majority – 64% (585 people), thought that giving humanitarian aid was the most effective role the UK could play in Iraq at this moment.
Meanwhile, 40% of people (361 people in total) thought that arming the Kurdistan Regional Government was a wise option, and only 35% support air strikes. Only 19% (176) of people support arming the Iraqi Government. The lack of support for this option is an unsurprising because it is widely understood that throughout it's term in office the actions of the Government (until last Thursday headed by former-PM Nouri al-Maliki) have  further entrenching sectarian divides in the region.
Most LabourList readers are reluctant to deploy ground troop, with only 10% of people supporting this proposal. This is, arguably, an expected result considering the UK's history in the region. And 7% (62) said the UK shouldn't take any action.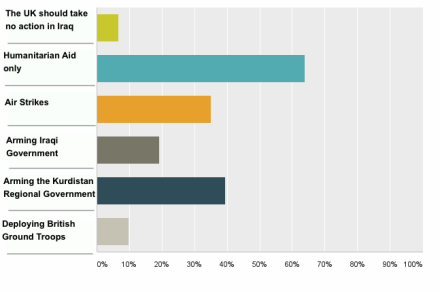 Rail: to freeze or not to freeze
The conversation over rail continues, with reports over the weekend that Miliband was being urged by TSSA General Secretary  Manuel Cortes and Louise Ellman MP to adopt the policy Labour have proposed for the energy crisis and freeze rail fares.
Although, freezing prices doesn't necessarily solve the problem at hand a substantial majority (61% – 572 people) of LabourList readers supported this proposal. Meanwhile 23% (216 people) of people said that fares should fall and on the other side of the fence, 7% (66 people) said they thought fares should rise.
Amongst all of the back-and-forth arguments over the railways, it's not surprising that some people don't know what to think – 9%, 83 people said they didn't know what to make of this proposal. This is by no means a large number of people but it's significant and suggests that we should be having a clearer, more coherent conversation when it comes to the railways.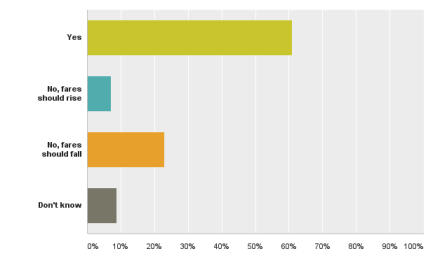 942 people voted in this week's survey. Thank you to everyone who took part.
More from LabourList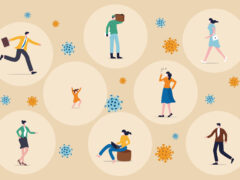 Comment
Labour councils and councillors across the country are doing all they can to focus on protecting their communities…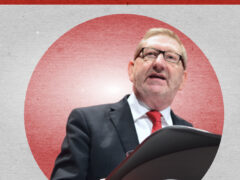 Comment
When I described the Chancellor's package of measures to support millions of UK workers to fend of economic…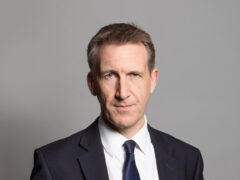 Comment
In the space of a fortnight, social, economic and political life in the UK has become unrecognisable. Our…