Many of the former Labour voters who are switching to UKIP see Labour as part of a liberal elite that doesn't share their values. As Matthew Goodwin's research shows we have now reached a point where UKIP is a serious threat to Labour in five seats currently held by the party.
Since the elections Labour's liberal elite has been arguing that the party should abandon these voters. Since the local and European elections it seems the gang has been mounting a campaign to ensure voters leaving Labour for UKIP get the message.
The reaction of many in the party to the recent elections is case in point. There was a low point of a leading figure from the left of the party appeared to suggest that people concerned about immigration were racist. On the other hand someone from the Blairite wing said 'the problem' of people voting UKIP was nothing a 'solid dose of migration wouldn't fix'. On top this, a leading member of the Shadow Cabinet, in a staggeringly tone deaf intervention, suggested that UKIP voters couldn't really use the internet.
The backdrop to all this is a debate that centres on one question – does Labour dump its traditional voting base or create something new?
The argument goes along the following lines. Society has changed and the largest class in Britain is now white collar workers. It is that class along with young people and black and ethnic minority voters that is Labour's base now. The white working classes are not only unnecessary for Labour's electoral success they are in many ways hostile to this electoral coalition.
It is an argument that's been proposed by John McTernan for Policy Network, a think tank run by Labour peer, and a founder of the Social Democratic Party (SDP), Lord Liddle. However, it's probably best summed up in a blog written by Jeremy Cliffe of the Economist, the liberal weekly magazine. Cliffe follows the typical line of those wishing to abandon Labour's traditional base and argues that for Labour to have an electorally sustainable future it needs to go for Tory voters and young people. Aiming for Tory voters of course makes sense as in Labour-Tory marginals a switch is essentially worth two votes. His solution regarding young voters is to find a way to increase turnout of people under 35 from 44% to 65%. Good luck with that.
The ideas outlined above are what Luke Akehurst rightly calls a 20% strategy. That coalition is not enough to win a general election.  It's also worth remembering that may not a bad idea to keep the voters you already have and then build a coalition on top of that. That is how Labour has traditionally won elections.
The debate also seems to dance around the fundamental issues at the heart of our problems. As Labour's policy review has identified the issues of work, family and place are central to all voters. That's where we should be starting from, not micro-slicing groups of human beings into Lego bricks to stack on top of each other.
So this is the choice we are facing. Put together an imaginary coalition or realise we as a party have taken a few steps too far away from the people that set it up in the first place. Labour without its traditional voters is the SDP – and look what happened to them. As a rootless elitist party they evaporated like a thimbleful of sherry in the hard Tuscany sun. That's one future for Labour, this is the real choice before us.
More from LabourList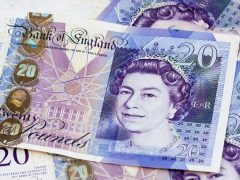 Comment
As the cost-of-living crisis bites, Labour needs long-term structural answers to growing inequality. Basic income provides such an…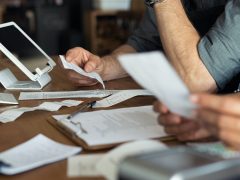 News
Half of 'Red Wall' voters would be more likely to vote Labour in a future general election if…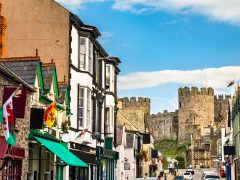 Comment
The headlines are straightforward: Labour gained 68 seats, the Independents gained six seats, the Lib Dems gained ten…