As we talk about our country's constitution in the coming months, the starting point is what powers the Scottish Parliament should have. And whilst devolution for other nations and regions is also a central part of the wider debate, it is a chance for us to be clear about what powers local government should be able to exercise in the future too.
I appreciate that, as the councillor in charge of housing in Islington, this argument might sound a bit self-interested. But the argument I set out in my new paper for Class published last week, 'The role of local government in a modern state', is not an attempt at an arbitrary power-grab. Instead, the paper looks at what progressive local government is currently achieving – despite the deep cuts and a generation of its remit being curtailed – and makes the case for what more could be achieved if particular other powers were exercised locally.
In its heyday, local government had the vision and resources to confront challenges from healthcare and housing to utilities and infrastructure. It showed the unique and vital role it can play in responding progressively to local needs. And yet for over thirty years, local democratic control has been diminished and services fragmented. Our country is now regarded as one of the most centralised in the developed world as many powers have been moved 'upwards' to central government. At the same time, other powers have been moved 'downwards' as they have been contracted out or given to other local actors.
The weakening of local government and services has been made even more severe through the Coalition's austerity drive. Yet in my paper I highlight how, despite the Coalition's severe budget cuts and their vision of localism that bypasses local government, some town halls have responded by taking on bold and active roles. They are building more homes, regulating the private-rented sector, streamlining services by bringing them in-house, tackling low pay, improving education, using collective purchasing power, and a lot more besides.
The people I represent want government to take on the housing crisis, the scourge of low pay, and other challenges we face – and it is on the basis of what we can do about these problems that local government should make the case for more powers and responsibilities. By doing that, we can avoid accusations that we are demanding an arbitrary shift of power and resources to local government. My paper is clear that many provisions of the welfare state are better maintained and guaranteed through national government. But local government should take the lead where it is ahead of the curve in reacting or
best-placed to tackle local problems.
In making the case for decentralisation, my paper uses examples that all see an active state offering collective solutions. It therefore disagrees with the vision of decentralisation that involves a lessened role for the state and a greater focus on choice and autonomy. Choice can be an outcome of better services – but not a mechanism to be relied on to change or control services.
It argues that the prospects of an active state will clearly be threatened by further deep cuts – it makes the case against austerity and in favour of a fairer distribution of funding. It sees councils taking on the housing crisis by enabling them to borrow to build more homes. It sees funding and powers devolved where councils are best-placed to act, such as improving the private rented sector and local education. It makes the case for the potential benefits of
in-house services to be built into councils' operations. And it argues that local authorities should be empowered to use their procurement powers to tackle the low-wage economy and improve vital frontline services.
By recognising the unique role that local authorities can play, and by showing the benefits of them being bold and active, I believe we can
set out a vision of how local government can be enabled to make a difference for the better.
James Murray is a Labour councillor in Islington
More from LabourList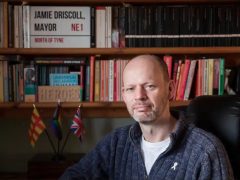 News
The Labour mayor for the North of Tyne region Jamie Driscoll has been blocked by the party from…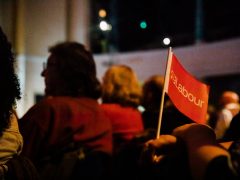 News
Labour Party membership has fallen by almost 170,000 since 2018 and by approximately 19,000 since last summer, despite…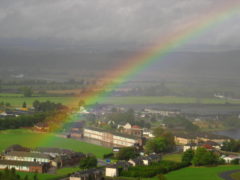 Daily email
Good morning. Parliamentary recess continues, so we thought we'd turn our attention to an under-reported story following the…