At the start of the week, Alan Milburn the former Labour minister who now chairs the commission on social mobility and child poverty said that Labour's plan for the National Minimum Wage wasn't ambitious enough. The party leadership – who have said that they would ensure the minimum wage would be £8 by 2020 – responded to this criticism by deeming it "plainly absurd" and defending their proposed policy as more ambitious than the Tories'.
But we wanted to know what you thought.
It seems most LabourList readers agreed with Milburn – 87% of you think that the National Minimum Wage should be more than £8 by 2020. This doesn't mean that LabourList readers are opposed to Labour's plans – but there is a sense that once you factor in inflation, a rise to £8 isn't as much as it will need to be in 6 years time.
What's interesting about this is not just that people want Labour to go further but it seems most have a strong opinion on the subject. The majority of people  agree that one way or another – whether under Labour's current proposals are ones that see the NWM rising further – as only 1% thought the NWM didn't need to increase and 0.3% weren't sure.
What this shows is that there's unanimous agreement – the NWM does need to rise, and most think it needs to be higher than Labour's current target.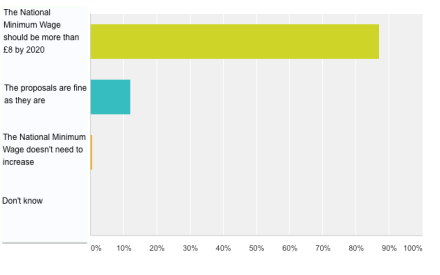 Last week, Labour HQ announced that they had set up anti-Ukip and anti-Green units.  The former is to be led by Yvette Cooper, John Healey, Jon Trickett and Caroline Flint – all MPs for northern constituencies, while the latter is to be headed by up Sadiq Khan. The threat posed to Labour by Ukip has been a topic of conversation in recent months, particularly following the Heywood and Middleton by-election in which they came in a close second.
Considering the attention given to Ukip, we asked LabourList readers which party they thought were more of a threat to Labour. 78% of people thought that Ukip posed the biggest threat – a significant majority. Only 12% feel the Green Party poses a bigger electoral threat to us than Nigel Farage's party. A poll in Rochester and Strood this week indicated that Ukip were likely to double their number of MPs in the by-election next month.
8% of people surveyed did not think that either party posed a significant threat to the Labour vote next year, while 2% said they did not know.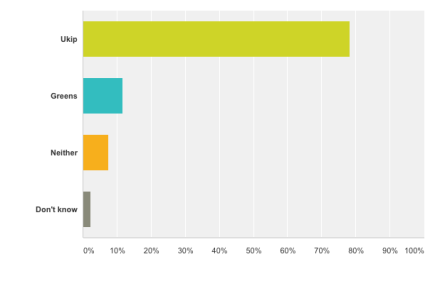 On Monday Ed Balls outlined how Labour would implement a "fair" Mansion Tax. These plans included making it so that those who earn less than £42,000 a year "will be guaranteed the right to defer the charge until the property changes hands" and that the starting threshold for the tax will be raised in line with average rise in prices of high-value properties over £2 million, as opposed to rising in line with overall inflation.
It has proved a controversial topic, with several potential Labour candidates for London Mayor making public their opposition the proposal: David Lammy, Diane Abbott, Tessa Jowell and Margaret Hodge have all raised concerns. Another potential runner, Sadiq Khan, has come out to back the policy.
Given this split of opinions – we asked LabourList readers if they agreed with these proposals.
The vast majority, 72%, are behind the idea – while only 17% oppose it. A small percentage of people (11%) said they didn't know whether they agreed with the proposals. The figures suggest that amongst LabourList readers there is significant support for this kind of taxation to fund the NHS.
So while many think that Labour leadership could stand to go a bit further on the NWM (but recognise that it does need to be increased), the party's Mansion Tax idea show that their policy proposals could be beginning to shift in the right direction.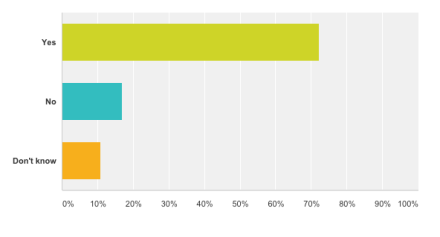 714 answered this week's survey. Thank you to everyone who took part.
More from LabourList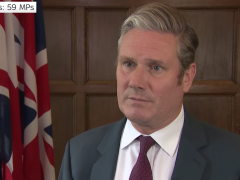 Video
Keir Starmer has declared that replacing Boris Johnson as Prime Minister with another Conservative MP is "not the…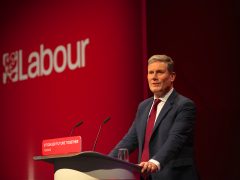 Daily email
Boris Johnson has finally agreed to go. Following an unprecedented number of resignations over the past few days, a…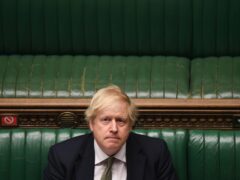 News
Boris Johnson has agreed to stand down as Prime Minister following an unprecedented number of ministerial resignations from…