Last week I wrote about Labour's chances in the Rochester & Strood by-election.
Things have moved on.
First, the good news.
The local party, candidate and South East Regional Party seem to be attacking this with great vigour. I got an excellent email from candidate Naushabah Khan telling me exactly how to help. To quote:
"the Rochester and Strood Campaign Centre at 73 Maidstone Road, Rochester, ME1 1RL will be open from 10.30am every day until polling day. To let my campaign team know when you can come and help either: email [email protected], telephone 01634 814566 or visit my website at www.naushabahkhan.org.uk"
Rochester is really near London and easy to reach by train for those of you based there, and if you live further afield they need donations to the regional party to fund the campaign, which can be given here.
Second, the even better news is that there has been a Survation opinion poll for Rochester & Strood which shows Labour is still in the game. It puts UKIP on 40% (+40 since 2010), the Tories on 31% (-18), Labour on 25% (-3) and the Lib Dems on 2% (-14). If people who did not vote in 2010 and are therefore highly unlikely to vote in a by-election, where turnout is almost always lower, are excluded, the Tories and UKIP are on 34% and Labour only 6% behind, on 28%.
So there is everything to play for.
Sadly, now the bad news. Whoever at Labour HQ briefed this website's editor decided to do so last week based on their own gloomy prognosis, rather than waiting for an opinion poll that proved that far from being barking mad I was actually right.
According to Mark Ferguson:
"… for those hoping to see a Labour assault on the Kentish seat, they are likely to be disappointed. Senior Labour figures have sought to dampen expectations that Labour could win the seat, which lies at 129 on the party's list of targets (outside the 106 that Labour are focussing most resources on). A win for Labour would, the argument goes, require the Tory vote to split with half going to UKIP, and for Labour to gain support without losing any 2010 votes to UKIP. Whilst that's possible, it's a tough task.
Don't expect Labour to be throwing resources at Rochester and Strood in the coming by-election."
Hey guess what? Survation's poll does show the Tory vote split with half going to UKIP and Labour holding onto almost all of its 2010 support.
And isn't the job of party high-ups be they officials or senior politicians to devise strategies, tactics and messages that stop our vote going to UKIP and attract additional support to Labour, rather than issuing defeatist briefings that undermine the CLPs and candidates in the frontline? If they don't have the audacity and self belief to win, they need to resign and let people with some fire in their bellies give it a go.
The analogy here isn't lions led by donkeys, it is lions being briefed against by chickens.
At the moment we seem to have an electoral strategy designed by Mr Micawber. "Something will come along" (the tooth fairy?) to gift us a narrow victory on a 35% vote share thanks to flaws in the voting system. We might actually still achieve that but will either have no real mandate to take tough decisions in government, or need to auction our souls and our manifesto commitments to Nick Clegg to get a majority.
And "might" achieve it is the operative word. There are now a lot of "might not" factors out there: a surging SNP taking Scottish seats off us, the Lib Dem defectors we have bet the house on dwindling in numbers, the Tories showing their usual reluctance to roll over and die and instead chucking every bribe they can at the electorate, and last but definitely not least UKIP eating chunks of our core vote and of the anti-government protest vote we should be hoovering up.
The basic strategic problem to me seems to be this:
A) People at the top of the party think you can win by cobbling together a coalition of the minority who voted for us in 2010 (people on benefit, public sector workers, inner city dwellers, BAME voters and what the Americans would call the rust belt of former industrial areas) plus half the minority who voted Lib Dem (Guardian reading liberals, students, people who hated Labour because of Iraq). This is flawed because as George McGovern discovered in 1972, minority plus minority equals minority, and we are up against Tory opponents who are every bit as focused on winning as Richard Nixon was. It is even more flawed because we haven't even held on to all of the base we had in 2010 – lots of ordinary folk in the North and Scotland and on council estates across the UK think UKIP, or in Scotland the SNP, are making a better fist of articulating their rage against the Tories and the political and economic system than we are. Hence the insanity of tweets I saw this weekend suggesting Labour people in Rochester might like to consider tactically voting Tory to stop UKIP. Why would they do that? They are far more likely to vote tactically for UKIP to teach the Tories a lesson.
B) Culturally you do not have to look far in the Labour Party's senior ranks to find comrades who whilst they can cope with the idea of idealised working class voters with union cards and regional accents ( the kind that don't intrude on your bien pensant dinner party lifestyle in one of the handful of boroughs that demonstrated its political correctness by voting for AV in the 2011 referendum – and yes hands up I am a hypocrite as I've lived in two of those places and voted for AV), get extremely nauseous when confronted with real life working class people from Clacton or Rochester and their real life views. They don't actually seem to want to win the bellwether seats in Kent and Essex that have historically decided General Elections as the voters who live there might lower the liberal tone by not agreeing with the editorial line of the Guardian. Apparently there is a route map to British electoral victory that doesn't go through the Medway towns, Thurrock and Basildon, but through cloud cuckoo land. Well I've read a lot of maps and the only ones that show a Labour victory I can find involve sending your battle bus down the A2 to Kent and the A12 and A13 to Essex. You can choose to listen to the voters you find there, or you can choose to lose, it's as simple as that and it's the same lesson intellectual and class snobs in the USA had to learn the hard way when they thought you could construct majorities without the Reagan Democrats of the South and Mid-West. The type of aspirational working and lower middle class voters I am talking about are in every marginal seat, but they are particularly clustered in Kent and Essex – win there and you win in a bunch of other places too because your winning formula will speak to the people who will put you across the line.
We have just over six months left to work out if we actually still want to be the party that represents the hopes and aspirations of the British working classes or if we are prepared to give up that role to UKIP.
A good starting point would be to look at the top level of the Party like we want to win in Rochester. We might not do it but we would send a signal that we wanted the support of and cared about those voters. Our mentality this close to General Election ought to be that we are an unstoppable force, not a party too scared of Nigel Farage to take him on in a seat we held until the last election.
We have foot soldiers – candidates, organisers and activists – in the CLPs with immense esprit de corps. They need generals with some hussar élan who can spot a chance and opportunistically take it.
We need voices in our party who can articulate the anger of the public in the way Farage can and channel it towards positive social democratic change. Where is our James Carville, our ragin' Cajun connecting with Southern voters? Or our Bill Clinton?
Every member of party staff and every candidate should read Marcus Roberts' new pamphlet on how we can win back voters from UKIP.
They should probably also read his early pamphlet advocating a 40% strategy not a 35% one.
The people Ed Miliband needs to listen to on this are not people who want to undermine his leadership, they are the people who won it for him: Marcus Roberts was his leadership campaign Field Ops Director, Polly Billington who is at UKIP ground zero as Labour candidate in Thurrock was his Special Adviser.
This does not require an abandonment of anything in policy terms that Ed has been about but it does require a change of style and approach and mentality from the leadership of the party collectively. They can do that now before the election and we may see off UKIP and be back in power after just one term. Or they can shy away from uncomfortable and courageous decisions and we may find ourselves next summer addressing more existential questions about the future survival of our party.
More from LabourList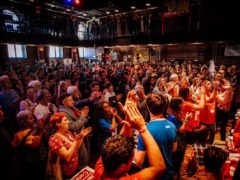 Comment
Labour's parliamentary selection process is under major scrutiny – and for good reason. Across the country, local left-wing…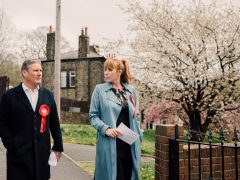 Comment
The last time Labour went from opposition to power in 1997, we were able to harness a wave…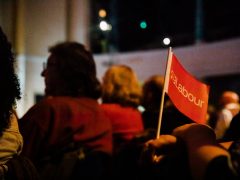 News
The local selection committee in Uxbridge and South Ruislip has been disbanded with "immediate effect" and the results…