Yesterday we reported that Alistair Darling has advised against proposals that would see complete powers over income tax be devolved to Scotland.
However, it's emerged today the official Labour line, which looked as though it was going to be that limited powers over income tax should be given to Holyrood, is to support the proposals Darling was warning against.
There has also been some opposition to this potential policy from Shadow Chancellor Ed Balls and Gordon Brown, who are said to be worried that it could help to limit Scottish MP's voting powers in the Commons.
Yet, today in a speech in Glasgow, Jim Murphy – one of the three people in the running to be leader for Scottish Labour – is set to declare his support for the policy. He will explain:
"Even before the Smith Commission reports, we should agree to the full devolution of income tax to Scotland, if that is what emerges.  This is a significant moment for Scottish Labour."
Meanwhile, Neil Findlay, who is also a candidate in the Scottish Labour leadership contest, said:
"The test of any devolved powers is whether politicians are willing to use them to address and prioritise the deep seated problems facing Scotland. I will use existing and new powers, whatever they turn out to be, to tackle poverty, youth unemployment, the social care crisis and to build desperately needed social housing to tackle the housing crisis."
On Thursday, Lord Smith will announce whether the three main UK parties and the SNP will support the proposals of his commission – also released on the same day – which are expected to include giving Scotland more powers over not just tax but greater legal and welfare powers.
More from LabourList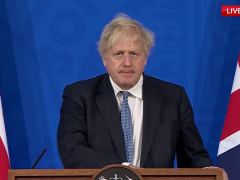 News
Three in five people feel that Boris Johnson should resign following the publication of findings relating to the…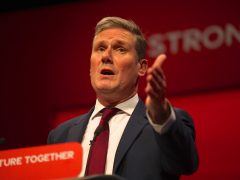 Comment
Below is the full text of the speech delivered by Keir Starmer in response to a statement from…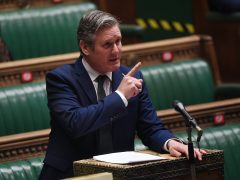 News
Keir Starmer has told Boris Johnson that "the game is up" and urged Conservative backbenchers to remove the…