Today I asked Equalities Minister Jo Swinson in House of Commons whether she would vote with Labour on the 16th December on our proposal to require big companies to publish their gender pay gap. She refused to do so.
Given that one of the first things the Lib Dems and Tories did after 2010 was ditch Section 78 of Labour's Equality Act, which provided the power to require big companies to do this, this may not surprise you.
But the reason I was left stunned is because three months ago Jo Swinson toured the TV studios and gave quotes to women's magazines to declare that compulsory pay transparency was now Liberal Democrat policy.
Jo Swinson said voluntary targets don't work and firms must be compelled to publish this data. She couldn't have been clearer, saying "Part of the answer is about employers taking responsibility for their pay policies, and analysing any gaps that exist. Making large companies with over 250 employees publish the average pay of their male and female staff will create transparency about the gender pay gap."
Lib Dem hypocrisy – saying one thing but voting a different way – has become their hallmark.
We've seen it so many times before: promising to scrap tuition fees and then trebling them, promising not to increase VAT and then increasing it, failing to back Labour's mansion tax to pay for the NHS and standing by the cruel bedroom tax. Well, it seems now we can add another to the list – equal pay.
Today – 44 years on from the Equal Pay Act – women still earn 81p for every pound earned by a man. If employers and workers don't know where the problem lies, they can't hope to eliminate it. That's why pay transparency is an important tool in the battle for equal pay – the countries that do this fare much better in terms of the pay gap. A handful of companies in Britain already publish the gap – Friends Life, Genesis Housing and most recently PwC – because they know that you have to shine a light on the problem in order to try and put it right.
Pay transparency won't solve the problem on its own which is why Labour will also raise the minimum wage to at least £8, which will boost the pay of 2.6m women, provide 25 hours of free childcare for three and four-year-olds of all working parents, require the provision of breakfast and after-school clubs and ensure more women take Science Technology Engineering and Maths subjects.
It seems, for all the Lib Dems' promises to women, they aren't prepared to deliver.
So we'll give them one last chance – Labour will call a Commons vote on 16 December. Lib Dem MPs – will you vote with the policy you say you support so women aren't waiting another 44 years to get equal pay?
Gloria De Piero is Labour MP for Ashfield and Shadow Minister for Women and Equalities
More from LabourList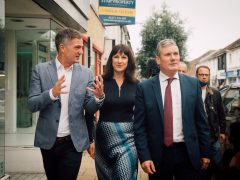 News
Keir Starmer has called on the public to support small businesses by shopping locally and stressed the importance…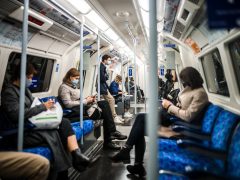 Comment
He may have once been the mayor of London, he even represents a London constituency, but Boris Johnson…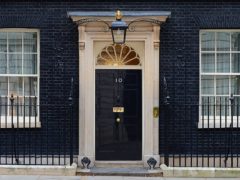 News
Labour MP Barry Gardiner has written to the Metropolitan Police commissioner urging her to investigate reports that Christmas…