Tory and Labour Council leaders unite to say 'It's England's turn now' for fair funding and local power. Civil society organisations, including the National Council for Voluntary Organisations and the Association of Chief Executives of Voluntary Organisations begin to mobilise, asking William Hague for a constitutional convention.  English identity is a reality issue all politicians must respect, as 'that tweet' showed. Business voices are, in their own way, demanding more local say over education, skills, transport, housing and planning.
Slowly but surely the political consequences of the referendum are rippling through the English and British political landscapes as many progressive patriots had always predicted.
It's not clear whether Westminster politics grasps the enormity of what is happening. It's so hard to shake the belief that, sooner or later, politics will 'return to normal'. ('Normal' being an essentially two-party system focussed entirely on which party has a majority in the Commons). This illusion is a Westminster comfort blanket we have to let go. Two-party dominance is never coming back. Who forms a UK Government is of course crucially important, but effective English government can never be rooted so centrally in Westminster again. On the one hand, both larger parties have made bold pledges of devolution to English city-regions and counties; on the other, there is clearly a desire to make this devolution conditional and at the discretion of central government.
The Conservatives are trying to make the running with calls for 'English Votes for English Laws'. But their vision is still limited to making changes in the way Westminster is run, not in the way England and the rest of the UK are governed. (EVEL, of course, cynically combines an unanswerable democratic principle with an inoperable practical mechanism. As Tory commentator Tim Montgomerie has said, the proposal is 'pure Lynton Crosby').
Ed Miliband's calls for an elected Senate opens up more radical approaches for the UK and for England. But at the same time, Labour seems reluctant to accept that it cannot be right for MPs from another nation to determine matters only really felt by English residents. Labour today is the only serious Unionist party – defined as one that, in a good year, might aspire to a majority in each of the three mainland nations. Labour's whole way of working; our structures, our outlooks, our understanding of what MPs do, reflects our unionist past. It's what we know; it's what we do. It's not surprising that Labour still hankers for the day when a Westminster majority defined the whole purpose of politics and the essence of government itself. In truth, Labour is finding it every bit as hard as the Conservatives to give up the Westminster comfort blanket and accept that politics will never be the same again.
Our old unionist structures are the past. Our relationship with Scottish Labour (and, no doubt Welsh Labour too) will be looser. Devolution within England must come if only because more local decision-making is the only way to tackle the fiscal and policy challenges of the coming years. A multi-party pluralism is here to stay. Few areas at local, city, county or national levels will be able to play winner-takes-all politics for much longer. Working with others will become integral to progressive change. At the same time, and sometimes unrecognised in Westminster, a generation of local Labour council leaders has emerged, hardened but clear sighted about how to deliver the best possible public services at a time when there is little money about. The more we hang on to the Westminster comfort blanket; the less we seem willing to change; the more remote we see from a public that senses that politics will never be the same.
Before Christmas, William Hague will publish his proposals for limited change in Westminster. It will be a huge opportunity for Labour to show we can let go the Westminster comfort blanket; to show that we are comfortable with ensuring that England lives under laws supported by the English people; and that, outside Westminster and Whitehall, we trust the English people to take decisions closer to home.
More from LabourList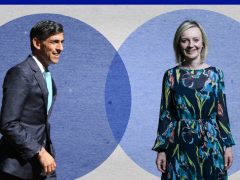 Comment
Rishi Sunak and Liz Truss have now gone head to head in six hustings with Tory members in…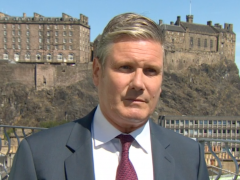 News
Keir Starmer has said that he will set out a "comprehensive set of proposals" to combat the cost-of-living…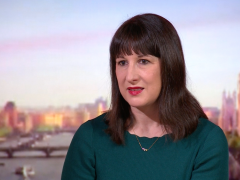 News
Rachel Reeves has urged the Tory leadership candidates to "stop playing to the gallery" and come up with…