Pat McFadden, Labour's Shadow Europe Minister, has attacked David Cameron's approach to diplomacy in the EU as an "abdication of leadership". In an interview with Progress Magazine, McFadden says that the Conservative approach to EU negotiations of "continually threatening to leave" is fundamentally different to the way Labour go about things.
He adds that this strategy could leave to the unintended consequence of UK's forced exit from the European Union, accusing Cameron of leading the country to a "Brexit by default".
"The fundamental difference between the Blair-led government and the current government is that when we argued the case in the EU – and you always win some battles and lose some battles – we did it as a country that was trying to exert a leading influence within the EU. That means you work with others where you share a common interest and you try to get the best outcome. There is a difference between that and continually threatening to leave. This is important because the Tories set out a case that continually threatening to leave means you get the best deal.
"It is bad enough to have led Britain closer to the exit door if that was a thought-out strategy from the prime minister. You know, "Brexit by design" would be one option. It wouldn't be an option I support, but it would be one option. But "Brexit by default" through a strategy of throwing bones to your backbenchers, or trying to fend off a nationalist threat in the form of Ukip, is a bigger abdication of leadership than "Brexit by design"."
McFadden also admitted he feels uncomfortable with the way immigration has been debated recently, and says the key for centre-left political parties was finding a way to manage the rules around immigration without crossing the line into "trying to opt out of it":
"We've been talking about immigration as though it's some kind of disease that needs to be treated, rather than a fact of life that has to be coped with. So there is an important difference between the rules around which a more global world operates, and trying to opt out of it. The thing for a progressive, centre-left party not to do is to cross the line into trying to opt out of these changes."
McFadden was promoted to the Shadow Europe post in October, and the pro-EU and pro-immigration comments here may reflect a strategic decision from Labour: while there have been some tough comments on EU migrants and benefits from Labour recently, it's possible that McFadden is being deployed as a "good cop" to keep up the image as a pro-European party on the continent.
More from LabourList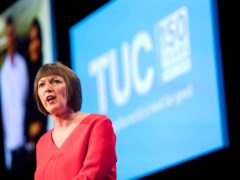 News
Frances O'Grady has a demanded a "pandemic-scale intervention" to combat spiralling energy bills after analysis revealed that annual…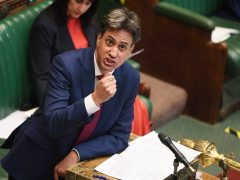 News
Ed Miliband has declared that the Conservatives are "missing in action" on the cost-of-living crisis after the government…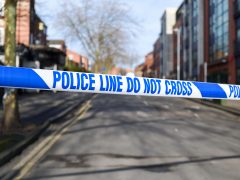 Comment
90 minutes into what felt like the millionth Tory leadership hustings, Rishi Sunak uttered the words of a…