Following Harriet Harman's announcement today that Labour will put women at the centre of their General Election campaign, and after Yvette Cooper called on the government to protect women from anti-abortion campaigners earlier in the week – Labour have today released The Labour Women's Safety Commission report.
The author of the report, Vera Baird QC, who is Chair of Labour's Women's Safety Commission, found that as refuges continue to close across the country, some areas now have no refuge provision at all, that all regions have lost services supporting children living with domestic abuse and more than 40% of domestic violence survivors don't qualify under the evidence threshold to access legal aid.
To address these significant problems, the report outlines a series of recommendations. These include making sure women have better access to legal aid by changing the evidence needed to support people who say they have been abused (including banning charges) and introducing a statutory obligation, which ensure that Government, local authorities and other responsible bodies at the local level, develop integrated domestic and sexual violence strategies.
Baird stressed the importance of such measures, explaining:
"Previous Labour Government's spent energy, time and resources on tackling violence against women and girls. This report reveals that the clock has gone back. There is growing uncertainty about the levels of protection and support available – and no promise on prevention for the next generation. Our report has a series of recommendations on how the next Labour Government can reverse the last five years' decline and put tackling violence against women and girls at the heart of a modern welfare state."
While Seema Malhotra MP, Labour's Shadow Minister for the Prevention of Violence Against Women and Girls echoed Baird's comments, saying that domestic violence must be addressed now:
"It is crucial that the legacy of domestic and sexual violence is not passed on to a new generation. Yet, one in six teenagers in relationships say they've experienced sexual violence and one in three teenage girls say they've had to put up with unwanted groping or harassment in school itself.
"Labour wants to know what is influencing young people's attitudes towards violence and abuse in relationships and the best place to start is by talking to young people themselves. That is why, over the coming months, we'll be going out across the country to speak to young women in a series of women and girls' safety summits – and stepping up our campaign for compulsory sex and relationships education."
More from LabourList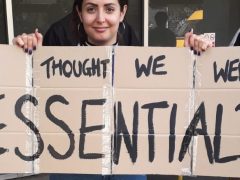 Comment
The pandemic has forced us to evaluate how we think about work, what is and isn't essential work,…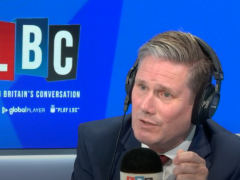 News
Keir Starmer has told an LBC caller who raised concerns over his recent comments on the Black Lives…
Daily email
Momentum is now chaired by a climate activist living in New York and a firefighter working for the…