Yesterday a press release came out from Scottish Labour confirming that the party's first election pledge – 1,000 new nurses for Scotland funded by the Mansion Tax. We covered the story last night, but there wasn't a great deal of interest in the story (outside of Scotland). And why would there be? Murphy was – in effect – pretty much re-announcing confirmed Labour policy. A Mansion Tax will be levied on Britain's most expensive homes, owned only by a super (asset) wealthy 100,000 households. That Mansion Tax – alongside a levy on tobacco companies and a crackdown on tax avoidance – will pay for extra doctors, nurses and other NHS workers to help rebuild the jewel in the crown of our public services – the National Health Service.
We already know that the Tories are trying to make hay (or should that be campaign donations) out of a Mansion Tax plan that will impact on a fraction of 1% of UK households, what's depressing is how many are willing to give succour to those attacks.
Now it's common knowledge that the vast majority of homes in the UK that cost over £2 million are based in London and the South East – largely because the UK property market is fundamentally broken, locking out millions of families and young people from even getting onto the property ladder at all. Nowhere is that broken market more profoundly on display than in London, where a box room will cost you the best part of a month's wages. The reality for millions of Londoners is low-quality, expensive and precarious housing.
We've also heard a disproportionate cavalcade of criticism of the Mansion Tax in the media. That's because the average newspaper editor or owner is far more likely to live in a multi-million pound home in Kensington and Chelsea or Westminster (the two boroughs with almost half of the properties hit) than Aberystwyth or Skegness. The same goes for the wealthy, detached and out of touch celebrities like Myleene Klass. That (and Murphy's no doubt deliberate invocation of London in a bid to win support for UK-wide redistribution in Scotland) is why even a story about more nurses for Scotland has to be about London. For some, it seems, every story is secretly one about wealthy homeowners in small parts of London.
Today, this story that has so far received little coverage (sorry Jim), found itself on the front pages of both the Telegraph and The Times overnight, despite having gained somewhere between zero and very little traction anywhere outside Scotland in the hours following the announcement. Was this a coincidence? An expression of priveleged self-interest? A "steer" given to friendly newspapers from Tory HQ to distract from their failed dossier-based attack on Ed Balls and Labour's spending plans? We'll probably never know, but it gave a story legs that otherwise was going nowhere.
And now it's being helped along by those who should frankly know better, but are for reasons best known to themselves doing the Tory press office's job for them.
It's depressing to hear Labour candidates (today Abbott, Lammy and Jowell in the Standard and then Abbott again on Radio 4) for Mayor of London wading into the "debate" and playing the Tory tune about the Mansion Tax being a "tax on London". That's, frankly, cobblers. If there's a "tax" on Londoners it's the high rents, high house prices and spiralling travel costs that come with being a resident of Europe's biggest city. A tax that would hit – at most – 3% of the wealthiest households in London in no more a "tax on London" than the top rate of tax is a "tax on Britain". Both have the same in common – few of us will ever be wealthy enough or lucky enough to get to pay it.
(And incidentally – it's not a "tax on the South East" either, because it's ludicrous to treat the South East as a single area of the country. How many £2 million homes are there in Thurrock, Harlow or Hastings? How many people will be hit by the Mansion Tax in Thanet? But that's because frightening millions who live in London and the South East is more effective for those who oppose the Mansion Tax than noting it's a small number of the most expensive homes in places like Chelsea and Surrey).
This kind of consistent and noisy attack from Labour politicians on a flagship Labour policy (one which is popular both with party members and the electorate) is exactly the kind of damage that can cost seats in an election year. It's part of the reason why I said time and time again that candidates running for Mayor during an election year was a dreadful idea.
Some parts of London – the well-heeled, the comfortable, the areas that have done best at a time when the country as a whole is struggling to get by – will be hit, in part, by this tax on the asset super-rich. 3% of households in London will pay the tax if Labour wins in May – but 100% of Londoners will benefit from the proceeds that will pay for more doctors and nurses in the capital. And yes, it'll pay for more nurses in Scotland. And Manchester. And Leeds. And Plymouth. And even in Cameron's constituency in Whitney. That's thanks to a principle that the Labour Party stands firmly for – redistribution. The Labour Party should have no shame in saying that we will tax those who can afford it to pay for services that benefit us all. If that bothers some of the mayoral candidates – or anyone else in the Labour Party – then they may find they actually have an issue with progressive taxation, which is (still, even under this Tory government) the foundation of most government spending.
It's incredibly depressing to watch the craven failure of many Labour Mayoral candidates to stand up for taxation on a tiny fraction of the richest Londoners. They may be the donors and supporters of some of the candidates (and who knows, perhaps even some of the candidates), but that 3% won't decide who becomes Mayor of London. And someone who lives in the capital, I'm certainly going to find it very hard to back any mayoral candidate who I feel has put their ambition or the mayoral race in general ahead of electing a Labour government to serve the whole UK. They may say that they're standing up for London, but they don't speak for me – and I'd wager they don't speak for most of the 97% of Londoners who live in less expensive locales.
More from LabourList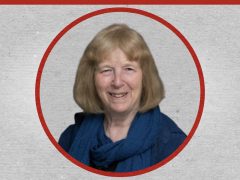 Comment
The national executive committee (NEC) met in the Labour borough of Westminster, the first time anyone has been…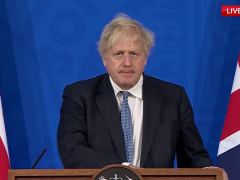 News
Three in five people feel that Boris Johnson should resign following the publication of findings relating to the…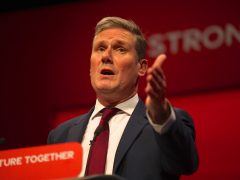 Comment
Below is the full text of the speech delivered by Keir Starmer in response to a statement from…