This morning Ed Miliband will speak at a rally in Manchester on what he says is "day one of our general election campaign". Whilst technically he's right (it's the first day back at work in 2015 for many Labour staffers and activists), things have been on a steady election footing for some time now. There doesn't feel like the sudden big bang of election campaigns we've seen before. Instead the fixed-term Parliament has turned the whole campaign into the political version of a slow cook – a consistent, drawn-out, low heat.
But today Miliband wants to refocus and amplify Labour's message, and in particular he wants to talk about what he calls "the big argument" or "the big question" – who does the country work for? Is it the well-connected and the well-off? Those who have benefitted from cuts to the top rate of tax and spiralling property prices? Or is it the vast majority of the British people, for whom getting by and getting a home to call their own has become an greater struggle in recent years?
The Labour leader will talk – as he has done increasingly in recent months – about the NHS. It's often seen as the party's comfort blanket, but Miliband clearly believes that it can reap dividends for the Labour Party (as long as the party can avoid looking defensive, as Marcus Roberts and I warned last week). And of course the economy – and the deficit – will play a part in Miliband's speech too. Talking about Labour's implementation of cuts will stick in the craw for many Labour supporters – but on a day when the Tories are going to make (false) claims about Labour's spending commitments, there's not really much alternative.
Perhaps the most striking part of Miliband's speech today though is his announcement that Labour will have four million doorstep conversations over the next four months as it attempts to win the general election on the ground. Whilst (again as Marcus Roberts and I warned last week) Labour must recognise that door-knocking isn't a panacea and that "air cover" must still be provided for the party's activists, it's positive to see Labour figures acknowledging the importance of members and activists in this fight.
Yet as I wrote on Saturday, that the Labour leadership' plans to run a campaign based around members begs some pretty serious questions:
"why did the leadership turn it's back on Arnie Graf and the organising model he was using to increase capacity in key seats (and build trust with the electorate at the same time)? Why did the party not replace the Executive Director for members when he moved on? And does the party really believe that it currently has a plan for government that will enthuse activists enough to give up whole weeks of their time to campaign in key seats ahead of May? Is what we're offering so far going to get activists leaping out of bed with excitement?"
It's hard not to imagine what might have been possible for Labour in this campaign had the community organising model been properly embraced. For starters, the membership mobilisation (and recruitment) that's inherent in this model would mean we'd have more members (and more engaged members) knocking on doors in these final months. Instead the focus has been on voter id targets in key seats – as an ex-organiser I appreciate this can be effective, but it's even more effective if you have the volunteers to engage with those millions of potential voters on election day – rather than conversations that seek to engage or persuade. And as much as I'd like to see Arnie Graf return to the UK in the coming weeks, he'd only be able to do a limited amount now – the campaign will have to work with the volunteers that we have, rather than those we might have had.
That said, four million contacts made in four months (almost double the number made in 2010) is still an impressive target, and a testament to what one senior Labour figure described to me as "the best field operation that we've ever had". That's a testament to the near 100 organisers in key seats (and other organising staff across the country) who were hired early on at the behest of the party's General Secretary Iain McNicol. (Just don't call them "community organisers", because that's not really what their jobs are -we're talking canvassing, election-winning organisers in the 2010 mould here, on the whole).
Miliband will say in his speech today that Labour will offer hope in the months ahead. That's the right way to frame this election, but it'll need Labour to genuinely offer a hopeful and positive vision for a better Britain, rather than just talking about hope. The people Labour needs to support us in May will want to see a Britain that they can buy into and which works for them. And Labour activists – who it seems will be asked to haul the party over the line in May – will want to see that vision of a better Britain too, but they'll also want to see properly resourced local campaigns, local autonomy in terms of campaigning as well as politics and policies that genuinely enthuse them enough to bound onto the doorsteps with enthusiasm.
More from LabourList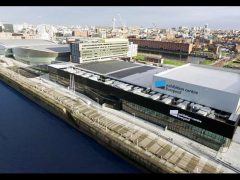 Uncategorized
Help us help you at conference Labour conference is just around the corner, and the LabourList team are…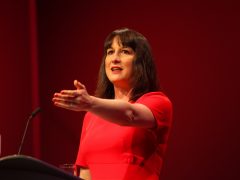 Comment
On August 25th, Colne Valley Constituency Labour Party agreed to send the following motion forward to national conference:…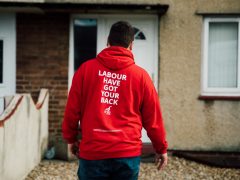 Comment
At a time when technology is transforming every aspect of our lives, politics turns out to be no…