David Cameron isn't keen on the TV debates. That much is clear. He'd rather they didn't happen. He fears they'll erode his leadership ratings lead over Ed Miliband if the two men are seen side by side. Publicly he claims that his concern is that the Green Party are being excluded, but they're just weasel words.
If you believe that what David Cameron really cares about is the Green Party getting a fair hearing, then I have some tartan paint and magic beans to sell you.
After today's woeful performance in the Commons – coming hot on the heels of a poor performance from the PM a week ago – we know the real reason why David Cameron doesn't want to take part in the leader's debates. It's because he's worried – despite every disparaging thing he has to say about the Labour leader – that he might lose.
But before we got to the debate on debates (oh the glamour of our political system) Ed Miliband wanted to talk about terrorism. Last week the Charlie Hebdo attack overshadowed events in the chamber, and nothing since has lessened the importance of what's happened in Paris. The two men traded bi-partisan statesmanlike noises – as they always do on these occasions – but one line from Cameron stood out, when the PM decided to extoll the virtues of free speech. As charities – and blogs too – are dealing with the repercussions of the Gagging Law, that's quite a remarkable statement from the Tory leader. I wonder what part of the law which limits free speech he's most proud of. It wasn't a mistake either, he praised free speech again later on in the session. Evidently Cameron's principles and his actions are not connected. That would explain a lot actually.
And then – in what seemed like too great a segue – Miliband moved from terror to television. And yet he managed to pull it off. The Labour leader quoted Cameron's praise for TV debates (and there's plenty of praise to quote), and all Cameron would do was shout about the Green Party. Lynton Crosby may have told David Cameron that this is an effective strategy, but it really isn't. He looked evasive, uncomfortable, shifty and a little bit worried. None of which are traditionally desirable traits in a Prime Minister. He even hit out at the Lib Dems (calling them a minor party) before sitting down next to Nick Clegg. The beleagured Deputy PM wore the kind of smile that people do when their boss plays a practical joke on them. All teeth and no mirth. What a strange insight into their strange relationship.
And then, to kill Cameron's fun at the Clegger's expense, Miliband said that he'd happily debate anyone (anyone of course being a word that includes even members of the Green Party) that the debate organsiers invited. That might mean a free for all debate, but it also puts the ball back in Cameron's court. And means there's no reason for the debates not to happen.
Unless of course Cameron just wants to avoid getting beaten – in which case, he might want to stop turning up in the chamber on Wednesday lunchtimes for the next few weeks as well…
More from LabourList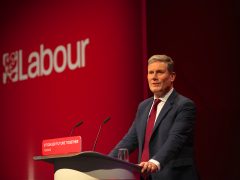 Daily email
Boris Johnson has finally agreed to go. Following an unprecedented number of resignations over the past few days, a…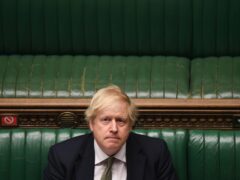 News
Boris Johnson has agreed to stand down as Prime Minister following an unprecedented number of ministerial resignations from…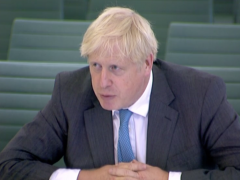 News
Labour MPs have grilled Boris Johnson during his appearance in front of the liaison committee of select committee…