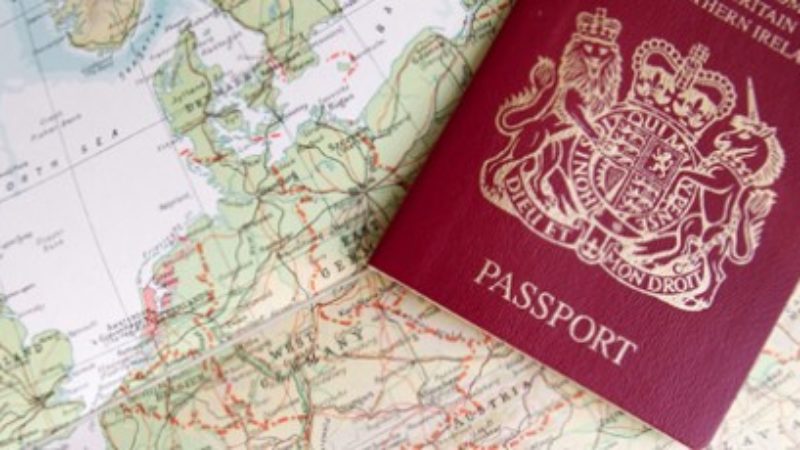 Citizenship rules have changed significantly over the past decade. The use of citizenship tests, the revised guidelines for 'good character' and the start of citizenship ceremonies across the UK are only some of this change—and all introduced by Labour.
In 2002, then Home Secretary David Blunkett established 'The "Life in the United Kingdom" Advisory Group led by his former university tutor, Sir Bernard Crick. The Group's 14 members came from a diverse background of education, ESOL service, police and community workers while London-centric. They met with people from across the UK leading to their publishing an important report The Old and the New on how citizenship rules should be reformed and many in the group went on to help draft the first citizenship test.
Crick's Group made an important start. Its members had the expertise and experience to develop key reforms, many of which were adopted and remain in use today. The Group engaged with a wide-range of citizens working with migrants that helped identify policies that were informed by those working on the frontline.
The problem now is much has changed since for the worse. For example, many of the recommended reforms that became official policy have not been subjected to any proper consultation or review since. The resulting revisions of immigration rules we've seen have been made piecemeal and ad hoc.
Over 1 million citizenship tests have been sat since its launch in 2005. The current test is in its third edition. The test has shifted away from its focus on questions about practical trivia to the purely trivial and likened to a bad pub quiz. I published the only comprehensive report about the test revealing it as impractical, inconsistent, gender imbalanced and generally unfit for purpose requiring urgent reforms. It is shocking that all changes to the test have been made without any consultation with those of us—like me—that sat the test and became naturalised British citizens. It is a matter of fact that past tests have included 'correct' answers that were factually untrue, such as claiming there were 646 MPs when there are 650 or asking about Educational Maintenance Allowances after that programme had closed.
UK citizenship requires qualifying applicants to attend a citizenship ceremony. These take place at public buildings such as civic centres across the country. But there is little shared in common between them beyond the oaths stated and fees charged. Much more should be done to ensure these events receive the importance they deserve through sharing good practice, improving standards and engaging—at long last—with the many of us that have taken part in them.
It is time for a change to get this right. Immigration has rocketed to become a leading concern for many voters – something that was not the case in 2005 when much of what we have today was originally introduced. Immigration law has exploded in size to cover over 2,000 pages. And that's before you consider UK Visas & Immigration guidance documents. A review of citizenship rules is urgently required.
Labour should call for the creation of a Citizenship Advisory Group sharing a similar focus and expertise with Crick's Group. The new Group's aim should be to advise a future Labour Government on how current rules can be made more fit for purpose. Their work should include:
Most importantly, it must engage with people like me – immigrants to the UK who understand naturalisation first-hand and became British citizens: the people the British public trusts most on immigration.
Supporting a Citizenship Advisory Group is more than good sense. It can provide new reassurance to voters that Labour takes immigration seriously. But it does so by championing Labour's leadership on this issue that is so often overlooked, such as the lasting influence of the citizenship reforms found in the original Advisory Group's report.
Let's debate immigration this election, but let us not forget Labour's past achievements that delivered an important first-step in the right direction. We must now finish the job we started. A Citizenship Advisory Group can play a pivotal role in making this happen.
Thom Brooks is Professor of Law and Government at Durham University
More from LabourList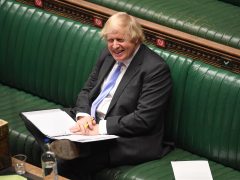 News
A new poll has indicated that the Tory lead over the Labour Party has widened from six points…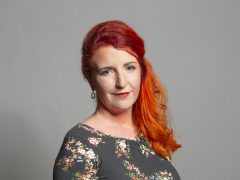 Comment
John Hume was a political giant. Somehow, he endlessly gathered the strength and the bravery to make peace…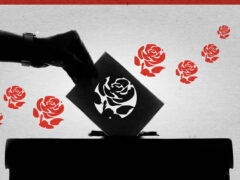 News
There are currently several positions up for grabs on Labour's national executive committee (NEC), and Constituency Labour Parties…