The housing crisis is radically different from region to region. In London, the housing benefit cap means families are facing evictions and relocation to houses hundreds of miles away. In the South East, the bedroom tax is affecting families with spare bedrooms with no other properties they can use to downsize. In the North, thousands of tenants are stuck on social housing waiting lists because of insufficient stock. In the private rented sector, rents are soaring, letting agents' fees are extortionate, and there are very few protections for tenants living in poor conditions.
Whatever the nature of the housing crisis in a particular region, there is one quality overarching quality of the crisis across the UK: a small amount of wealthy individuals and companies are benefitting from the housing situation, and most of us are losing out.
While ministers reduce people's benefits, they themselves make money from housing benefits as private landlords. While families worry about the impact of the Bedroom Tax, the ministers who implement it live in homes funded by the taxpayer. While tenants live in cramped, damp conditions, landlords are unrestrained in raising rents. While tenants wait on lists for property, landlords who have bought former council properties rent them out on the private market at inflated prices. Everywhere a community has lost out, a landlord or letting agency is benefitting, often by becoming unimaginably and exceptionally wealthy.
So how has this been allowed to happen?
Well, normally I'd answer that question. But instead I invite you to read the latest election guide produced by Class, which is released today. The guide is a culmination of our work on housing since our foundation. It takes its information from papers, thinkpieces and blogs written by key academics, experts and journalists. It's a great resource for anyone wishing to understand the anatomy of the housing crisis, how it can be solved (both immediately and in a generation) and what the parties are proposing to do. It's full of information and statistics.
It's being launched this evening in Newcastle.
With soaring rents, housing shortages and the threat of eviction blighting millions of Britons' lives, the guide is an important summary of what's at stake for tenants and homeowners in the 2015 general election. It covers the bedroom tax, a lack of social housing, rent increases, worsening conditions, benefit cuts, evictions, increasing house prices, planning law and a host of other housing issues.
If you need the information for work, writing, lobbying, or to alarm your mates in the pub with a newly-acquired forensic knowledge of public policy, I suggest you get downloading.
Ellie Mae O'Hagan is the Media and Communications Officer at CLASS
More from LabourList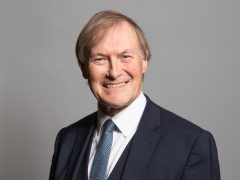 News
Sir David Amess, the 69-year-old Conservative MP for Southend West, has died after being stabbed several times at…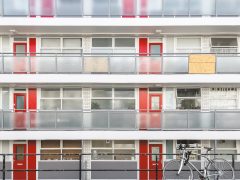 Comment
The housing crisis is one of the biggest challenges faced by this country, threatening wellbeing and prosperity. Around…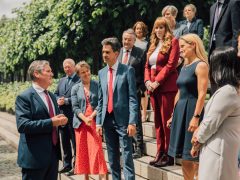 News
The Labour Party revealed the results of its 'future candidates programme' in emails to applicants on Thursday, issuing…