The Cooperative Councils Innovation Network is a collaboration between local authorities who are committed to finding better ways of working for, and with, local people for the benefit of their local community.
In September 2014 we launched a commission to review current evidence of innovation and impact, and develop a more creative policy approach to increase the effectiveness of state spending on employment support through a locally tailored, flexible, place based approach to employment and growth.
We've now published our report. We found that for each local authority, despite the different communities and regions we represent, there remains amongst our populations a group of individuals who are missing out on the opportunities of employment. And the current nationally driven programmes intended to help them are not working.
The current system is failing to meet the unique needs of many individuals that, if met, would enable them to find and stay in work.
Only last year, an investigation by the Public Accounts Committee called the government's flagship Work Programme a "scandal". Amongst other failings, it found that almost 90% claimants of Employment and Support Allowance (paid to people who are ill or have disabilities) on the Work Programme have not been found jobs.
Likewise, young people too often leave education without the skills or qualifications required to succeed in the current job market. As of this month, young people are nearly three times more likely to be unemployed than the rest of the population, the largest gap in more than 20 years.
So what's our solution? Members of the network believe that local problems require local solutions, responsive to the needs of the community at hand. However, within this approach, we can recognise that there are some commonalities about what is effective in helping people into work.
Our commission found that successful interventions are those that recognise the individual as an individual and treat them as one; rely on co-production and collaboration; collaborate with rather than prescribe to the jobseeker; and, have an active role for the council as enabling agent to stimulate enterprise and forge important connections.
A good example of this comes from Lambeth and our Lambeth Working brokerage scheme, which got 852 local residents into employment in 2013/14.  A partnership between a range of local employers, the Council, the voluntary sector, JobCentre plus and local colleges, the aim is to create tailored skills and employability support programmes which respond both to the needs of the individual and the employer.
The content of programmes is strongly influenced by very specific and immediate employer skills needs which often are not part of traditional training programmes. Our wide range of partners also ensures that we can tap into additional pre-employment support for the individual such as with literacy and numeracy, as well as providing advice and interview preparation. The fact that we work locally means that we can also refer clients to local advice and support agencies for wider issues such as housing, benefits, and welfare. 
This is just one example. Our report showcases some of the best examples of successful interventions and good practice from around the country, and our recommendations are based on these.
Now we want to make it clear that our approach should be put into action. We're challenging Westminster, businesses, our residents and other partners to work with us to make it happen.
More from LabourList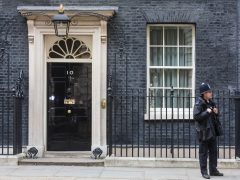 Comment
Low-paid cleaners in East London came together in 2001 with their churches, mosques and community institutions and began…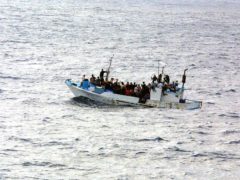 News
Civil service union leader Mark Serwotka has said union members are "sick of clearing up the mess" caused…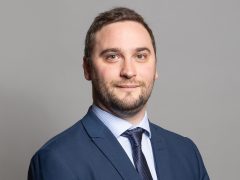 News
Former Conservative MP Christian Wakeford, who defected from the Tory Party earlier this year, has joined Labour's frontbench…