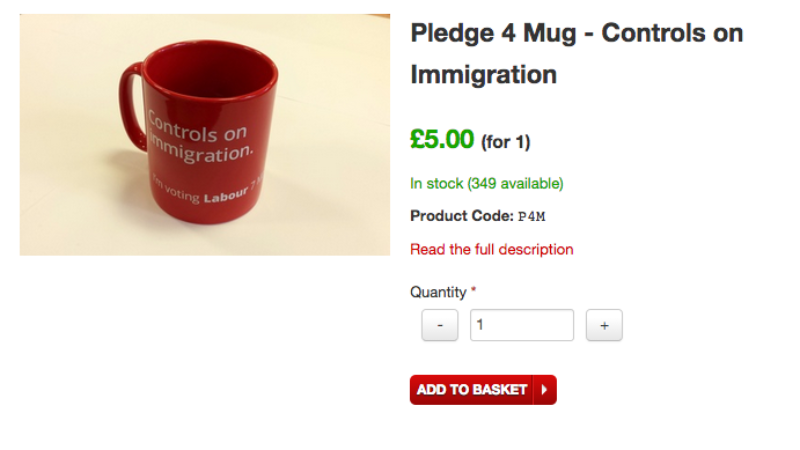 Yesterday the Labour Party put a dent in the good week they've been having by putting on sale a mug stamped with Labour's promise to put "controls on immigration".  The was rightly criticised across Twitter; some said it was pandering to Ukip while others seemed to be in disbelief that the party would even produce a piece of merchandise.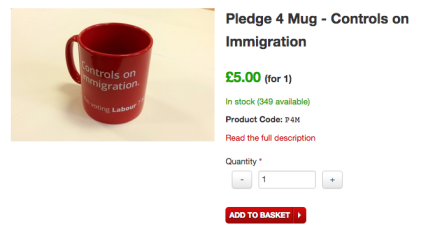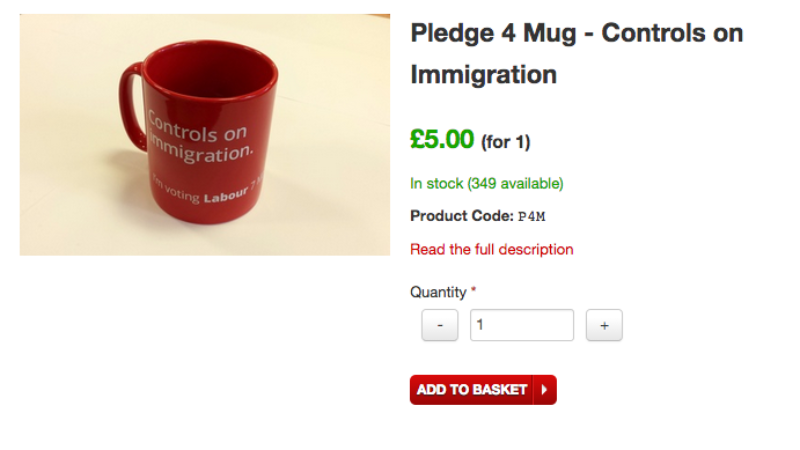 However, the mug is one of a family of five, each of which are branded with one of Labour's election pledges. In response to fury vented across social media, a Labour spokesperson responded with an indisputably sound line of reasoning: "Labour has five election pledges. This is one of the election pledges".
The problem here then is not the mug, but what the mug reminds us of: just how wrong Labour are on immigration. The proposed policies centre around the idea that immigration needs to be managed, the implication being that it's out of control. This is a response to the belief that New Labour let far too many immigrants come into the country –  Miliband has branded this a mistake on numerous occasions.
This is misguided for two reasons. Firstly, if we're going to focus on economics (so often the justification for their anti-immigration approach), the party fail to recognise that immigration hasn't been bad for the economy. In recent years, a study showed net migration has added 0.6% to the output of the economy. And when it comes down to social cohesion, evidence show that most people who are likely to vote Ukip, live in areas of low immigration. That's because most anti-immigration feeling comes down to fear of the 'other', stoked by the press and political parties.
Secondly, the public don't believe Labour when they say they're going to be tough on immigration. All they hear when the party say immigration needs to be "controlled" is that immigration is a problem, one that Labour are responsible for and incapable of coping with. The party's pledge fans the flames of anti-immigration sentiment and convinces people to vote for someone else.
This is true when you get down to the details of the policy. So far for the Labour Party  "controlling immigration" comes down to stopping incoming migrants from claiming benefits until they've been in the country for two years. This is based on the incorrect assumption that a sizeable proportion of migrants come to the UK to live off the state, when in fact, the overwhelming majority come here to work and contribute to the economy. This policy sends a loud, clear anti-immigration signal, one we should all denounce.
The other plank in Labour's immigration pledge is that they would introduce a new law to prevent employers undercutting wages by exploiting immigration. In theory this is a sound policy. But I can't fathom why this is part of a pledge on immigration (a pledge that shouldn't exist at all). Instead of indulging in the Ukip-esque game of dividing low-paid workers on the basis of where they were born, what Labour should have done is create an anti-exploitation pledge, to stop employers underpaying migrants and those workers who were born in the UK. This would have helped to put an end to the 'othering' of migrants by uniting exploited workers under a common cause and rightly directing the blame towards corrupt employers.
So while I hate Labour's immigration mug, I hate their immigration pledge even more. Although we can't erase the pledge itself, if we all re-direct our anger for 'that' mug towards Labour's approach to immigration, perhaps post-May we can convince the leadership to change course.
More from LabourList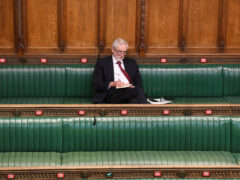 News
Keir Starmer will use Tuesday's meeting of Labour's ruling national executive committee to confirm that Jeremy Corbyn will…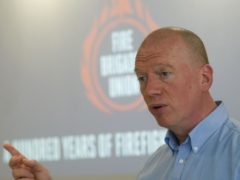 News
The Fire Brigades Union has called on the TUC to lead a "mass movement of non-compliance" with the…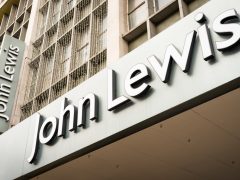 Comment
Nearly 100 years ago, the John Lewis Partnership was created after the founder's son, John Spedan Lewis, saw…