Sadiq Khan, Shadow Justice Minister and Shadow Minister for London, has accused the Tories of "pumping taxpayers' money disproportionately" into marginal London seats in a bid to hang to them.
Khan said money given to these marginals, including the £1 million to help restore the fire-hit Battersea Arts Centre, which is in Jane Ellison's constituency (she claimed she won the money from the Treasure yesterday), represented "pork barrel politics at its worst".
The MP for Tooting, who's thought will eventually run to be Labour's candidate for London Mayor, went on to point out that the party were also funnelling money into Hendon – a Tory marginal that they only won in 2010 by 106 votes. George Osborne  also said in his budget that this constituency will do well out of a new £97 million train station at Brent Cross. Alongside this Osborne announced a £2.5 million grant for the RAF Museum in the this constituency.
Osborne also promised £7 million to Croydon for a 'Growth Zone'; another marginal constituency, where the Tory MP Gavin Barwell won by a 2,969 majority at the last election.
This all comes after Labour made similar accusations last week; when they noted the Tories had given £56,000 to a local theatre in Pendle, where Andrew Stephenson won by 3,585 votes in 2010.
Khan explained the reasoning behind Labour's criticism:
"All of these are well-deserving causes, but the cynical timing reinforces the perception that this is pork barrel politics at its worst. The Tories' election campaign is already awash with their donors' cash and now it seems they're pumping taxpayers' money disproportionately into Tory key seats.
"Every major London announcement in the Budget is situated in a marginal constituency."
More from LabourList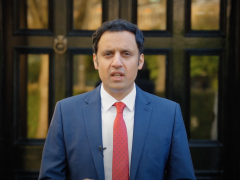 News
Anas Sarwar has called for emergency legislation to be put forward in the Scottish parliament in response to…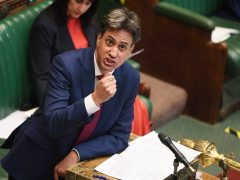 News
Ed Miliband has accused the Conservative leadership candidates of "infighting" and being "more focused on playing politics" than…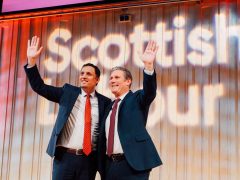 News
Labour could win back half the seats the opposition party once held in Scotland at the next general…