The Conservative Party have been forced to suspend a candidate with alleged links to the racist EDL (English Defence League), while an internal row has erupted in UKIP over comments made by a candidate in one of their top target seats. Both are candidates in seats with Labour majorities of under 800 votes.
Afzal Amin has been suspended as the Tory candidate in Dudley North, after secret recordings came to light which seemed to reveal Amin attempting to organise a fake EDL rally in order to garner support. He also appears willing to pay EDL members to canvass for him, a practice which is against the law.
The recordings, in today's Mail on Sunday, are of a meeting between Tory hopeful Amin, former EDL leader Tommy Robinson and current EDL chairman Steve Eddowes that took place last week, followed by a phone conversation between the Amin and Robinson a couple of days later. The candidate floats the idea of the EDL announcing a march against a new mosque in Dudley on the Saturday before the election, and then later cancelling it at a press conference with Amin. He believed this would show his ability to build community cohesion in the town.
When questioned by Eddowes about what the EDL stood to gain from the deal, Amin promised to be an "ally" to the group in Parliament, as well as offering them parliamentary access:
"You get a strong, unshakeable ally, who will ring you and people you want to – whose voices you want to see heard into the mainstream…
You will have meetings with other MPs, with Ministers, all sorts of other people involved in the Parliamentary system. Because obviously there's journalists, there's think-tanks, there's all sorts of things."
At another point during the meeting, which took place in a curry house, Amin responds to a question about whether he likes spicy food by saying "I'm not a paki, am I?"
Afzal Amin has now been suspended by the Conservatives, who are looking to overturn a majority of just 649 to unseat Ian Austin in Dudley North.
More secret recordings in the Sunday Mirror show the internal warring inside UKIP over their choice of candidate in Great Grimsby. In 2013, their candidate Victoria Ayling was recorded saying of immigrants: "I just want to send the lot back but I can't say that." It is also claimed that she was a member of the National Front group in the 1970s – but she claims she only attended their meetings as "research".
Now it has come to light that even UKIP members are disgusted by Ayling's antics, with a leading UKIP member in Grimsby revealing that the party has been "haemorrhaging members" in the town since her selection. The remark was made at a meeting called by David Soutter, who is in charge of vetting UKIP candidates, after discovering that many members were refusing to campaign for Ayling.
At the meeting, one member says:
"I cannot endorse or support a candidate who I genuinely believe – whether anybody else does or not – who I genuinely believe is racist."
Great Grimsby was singled out by Mark Ferguson last summer as one of the five Labour seats at most risk to UKIP, and in September, Matthew Goodwin and Rob Ford (who have researched and written about UKIP extensively) said:
"The most potent UKIP challenges to Labour come in seats such as Great Grimsby, where the radical right insurgents have already put in strong local showings, and the local Labour Party has a smaller majority to fall back on."
Labour have a majority of just 714 in Great Grimsby, and with long-serving MP Austin Mitchell standing down, a new candidate in Melanie Onn. The Conservatives finished second there in 2010, with their candidate… Victoria Ayling.
More from LabourList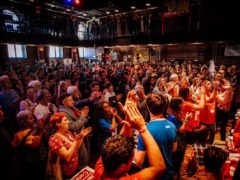 Comment
Labour's parliamentary selection process is under major scrutiny – and for good reason. Across the country, local left-wing…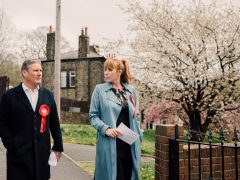 Comment
The last time Labour went from opposition to power in 1997, we were able to harness a wave…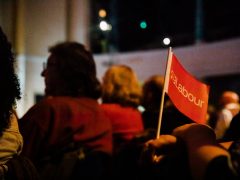 News
The local selection committee in Uxbridge and South Ruislip has been disbanded with "immediate effect" and the results…