The overwhelming consensus in Westminster is that the closer we get to election day, and the more people focus on the choice between Miliband and Cameron, the odds will shift in the PM's direction. The incumbent always get a last-minute surge, right?
Labour as the opposition party is widely assumed to have peaked. They were in the low 40s in 2012 and have only sloped downwards since then. Surely they will keep sliding? Cameron supporting blogger Dan Hodges certainly believes it and has been saying so for years.
But what if this isn't how the electorate see it? What if, rather than seeing Labour as the party of opposition, they see it as the incumbent party too? What if there are groups of voters who, when faced with the stark choice of Cameron and Miliband, will pick the latter?
This notion isn't as far-fetched as it sounds. Since 2012 Labour has lost supporters in several directions: to the Lib Dems, UKIP, Greens and Don't Know. In each of those cases those voters can, potentially, be tempted back to Labour if their only other option is Cameron. This sounds cynical, I'm sure many will say, but let me address that after the electoral maths.
Last year YouGov looked at people who had switched to UKIP and found significant patterns. While around 60% of 'early' supporters had voted Tory in 2010, only 36% had done so in a more recent batch of UKIP 'converts'. "The proportion of Ukip voters coming from the Labour party has trebled from 7% to 23%," wrote Kellner. In other words, if UKIP vote share declines it will most likely be from more recent converts rather than committed early supporters – benefiting Labour along with others.
This situation equally applies to Britons who have switched to the Lib Dems, Green and Don't Knows since 2012. Their overwhelming complaint is that Labour and Tories are the same, even though it isn't true.
But the point is that many left Labour in 2012 because they saw Labour as the incumbent – part of a system that had stopped working for them – rather than the party of opposition. This is the perception Labour still has to challenge.
When faced with the stark reality that a vote for Greens could help the Tories in over 18 seats, many may hold their nose and vote Labour. In Nick Clegg's constituency for example, a surge for the Greens would help the DPM retain his seat. Already the Greens have faded from their 'surge' of mid-January.
In the same way that Cameron has an opportunity to increase his vote share, highly unlikely as it may be, so does Miliband. He has to offer ex-Lib Dems, Greens and Ukippers a convincing pitch Labour can change their lives (as opposed to contradictory messages on immigration). But he can do it since the vast majority of them aren't tempted to vote Conservative.
This isn't an inspiring pitch, but the First-Past-the-Post voting system is the reality not the ideal world. Plus, as even John McDonnell MP has pointed out, the left of the Labour party the strongest it has been in 20 years. The difference between Labour and the Tories is now the largest in over a generation.
When faced with the obvious binary choice, many voters will have to confront the consequence of their actions. As the big day arrives, this stark choice should become more obvious. Rather than sliding down the polls further, Labour still has an opportunity to surge ahead and win convincingly.
More from LabourList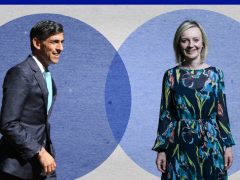 Comment
Rishi Sunak and Liz Truss have now gone head to head in six hustings with Tory members in…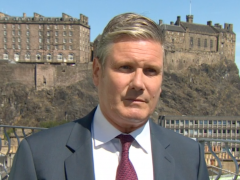 News
Keir Starmer has said that he will set out a "comprehensive set of proposals" to combat the cost-of-living…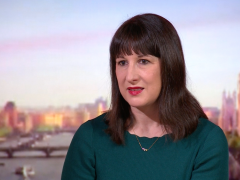 News
Rachel Reeves has urged the Tory leadership candidates to "stop playing to the gallery" and come up with…