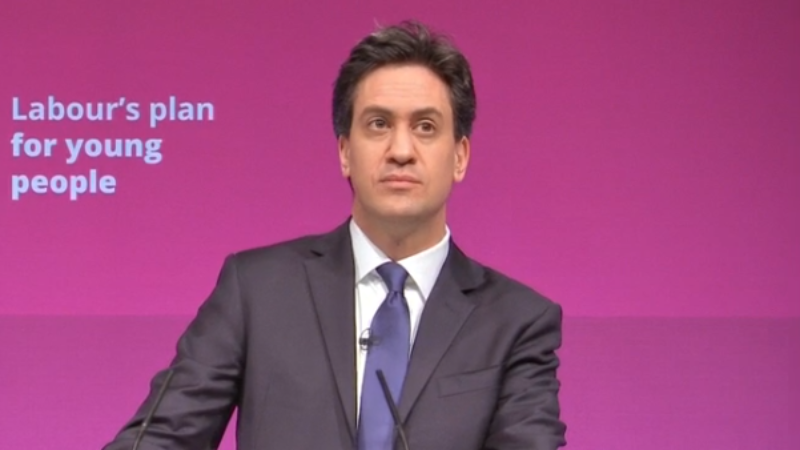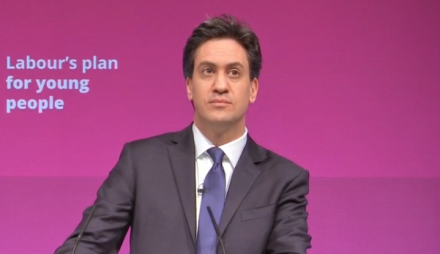 Ed Miliband will tomorrow make his pledge to tackle unpaid internships the centrepiece of Labour's new manifesto for young people. Labour's policy would stop companies hiring interns unpaid for more than four weeks, in a move that has been welcomed by campaigners.
Miliband will launch the manifesto, 'A Better Future For Young People' in Lincoln with a speech where he will declare his plan to "end the scandal of unpaid internships."
The move was first announced by Liam Byrne in December, and the decision to make it central to the manifesto came after the Shape Your Future process, where young people could input their thoughts into Labour policy. It seems likely that this policy proved one of the most popular.
The Sutton Trust estimates that there are around 22,000 unpaid interns in the UK, and that 31% of internships taken on by university graduates do not pay a wage. Many places that offer unpaid internships do so illegally, and this policy would aim to clear up confusion between what is and is not a worker by ensuring interns get at least the minimum wage after a month.
The policy will not affect those who volunteer for charities and non-profits, or those working on university placement schemes.
Miliband will say:
"In this country, if you want a good job in a highly prized sector, you're often asked to work for free, often for months on end, sometimes even a year. It's a system that's rigged in favour of those who can afford it.
"Putting careers in highly prized jobs – in the arts, media, fashion, finance and law – out of reach for huge numbers of highly able young people.
"It's not fair. It's not right. And it prevents our companies drawing on all the talents our nation has to offer.
"So we'll put a stop to it. We'll end the scandal of unpaid internships."
"So today I can announce, with a Labour government if you do work experience for more than four weeks, you'll get at least the minimum wage, opening up the professions and extending opportunity for all."
Ed Miliband has come under pressure from campaigners on the issue throughout, responding to a letter in 2011 to confirm he had not used unpaid interns in his run for the leadership. Indeed, it is an issue that has been raised often on LabourList for years.
Ben Lyons, co-founder of Intern Aware, hailed the pledge:
"This pledge would make a real difference to thousands of young people entering the job market. The current chasm between twenty somethings who can afford to work for months on end for free and those who can't is bad for social mobility, bad for business and bad for Britain. 
"Businesses are crying out for clarity on internships and the four week limit offers that – as well as vastly increasing the pool of talent they can draw on. We hope this pledge is the start of a change in the political weather around getting young people into work."
The Labour leader will also revisit his idea of the "Promise of Britain" – where every generation does better than the last – revealing a host of other policies that makes up the 'youth manifesto'. They are:
Reducing graduate and national debt, by cutting tuition fees from £9,000 to £6,000 and increasing student maintenance grants by £400
Guaranteeing high quality apprenticeships for all school-leavers that get the grades.
Making work pay by banning exploitative zero-hours contracts, and raising the National Minimum Wage to more than £8 by October 2019.
Investing in the jobs of the future and showing our commitment to climate change  by making Britain a world leader in low carbon technology over the next decade, creating a million more green jobs.
Ensuring no young person is left behind, by guaranteeing a paid starter job with training to all those unemployed for more than a year.
Tackling rising housing costs, by building more homes, helping first time buyers and legislating for longer and more affordable tenancies in the private rented sector.
Strengthening the voice of young people by giving 16 and 17 year-olds the right to vote.
More from LabourList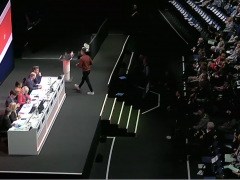 News
Labour passed a number of constitutional amendments, known as rule changes, at its party conference this year. We…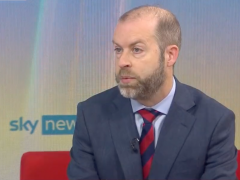 Video
Jonathan Reynolds has denounced the government's economic policy as "unsustainable, dangerous, reckless and a gamble with people's futures"…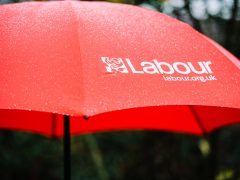 Daily email
YouGov published explosive findings last night. According to the pollster, Labour has a 33-point lead over the Conservatives – which…