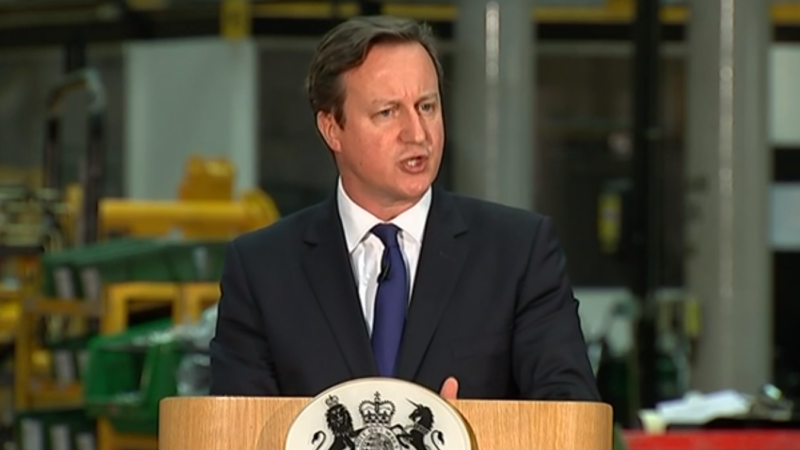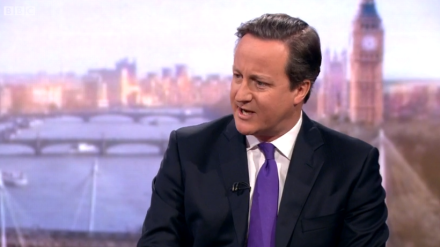 On a recent canvass session in Brentford & Isleworth in West London, I met a man who told me he had been reliant on a food bank for food for six months while waiting for treatment for post-traumatic stress and for his Personal Independence Payment to be processed. Without charity food aid, and the support of his friends, family and neighbours, he said he thought he would have committed suicide in the two years it took for him to get specialist care.
Last week the Trussell Trust, the charity that runs the largest chain of food banks in Britain, trailed their new figures due to be released this Wednesday. They said that food bank use at their 430 food banks had now reached a million. With an estimated 1,500 providers of emergency food assistance in the UK, the true extent of what Feeding Britain, the cross-party parliamentary investigation in to hunger,  described as 'voluntary welfare' is much higher and it has been estimated around 4 million people nationally suffer from food poverty.
Hunger and food poverty are defining issues that epitomise the dividing lines between Labour and the Conservatives. My recent video report following up on my investigation in to hunger for the London Assembly exposes the size of the problem but did offer hope that it could be tackled. Hunger and malnutrition in Britain can, however, only be addressed with political will. My horror at what we are witnessing in one of the richest countries in the world turns to anger when I hear the downright denial of Tory politicians – denial that the problem exists and denial of any responsibility for the causes or solutions. If I were David Cameron, I would also want to believe that it was advertising, not government policy that was causing this crisis. A crisis that the former UN rapporteur on food security, Oliver De Schutter has said would lead to food banks being 'quasi-institutionalised'.
People use food banks when all other means of support have been exhausted. Many of them are facing benefit delays and sanctions. Food banks are, and should be, a last resort. Labour's policy offer includes a five point plan to reduce dependence on food charity. This targets the systemic problems with welfare that the Tories have largely refused to tackle and would go a long way to addressing the issue. In the same way, the National Childcare Service announced last week could reduce the shameful number of children starting the day hungry because their families can't afford enough food. Labour's five point plan includes an increased commitment to breakfast clubs using a voluntary approach that has been adopted successfully by charities such as Magic Breakfast.
The party that gets the keys to Downing Street will make a massive difference in determining whether we see a continued rise in hunger or whether the social security safety net that the majority of people rely on at some stage in their lives, is restored or destroyed further.
At the weekend, David Cameron was pushed on the rise in the use of food banks by Andrew Marr. Cameron claimed reliance on food aid had grown because of better advertising and seemed to think that referring people from job centres to food banks was a good thing. While he said he wanted to see a Britain in which nobody was reliant on food banks, his denial of responsibility has allowed the problem to go unchecked. There are little signs that, if the Tories are the largest party, they would do anything different or address the continued growth in hunger in Britain.
There are a million reasons why I believe the main parties aren't all the same. The hideous rise in hunger and the subsequent increase in reliance on food aid from charity for people in crisis is just one.
More from LabourList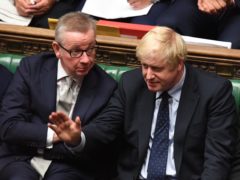 News
Angela Rayner has declared that taxpayers' money is not a "personal cashpoint" for ministers after emails revealed that…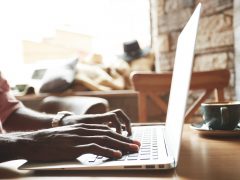 Comment
UK employees have long been subject to a notorious 'long-hours culture'. In 2019, UK workers were already working…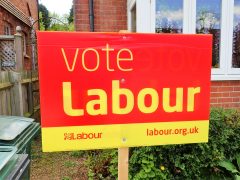 News
Shadow minister Jess Phillips has said Labour staff "don't want to be used as some sort of tool…