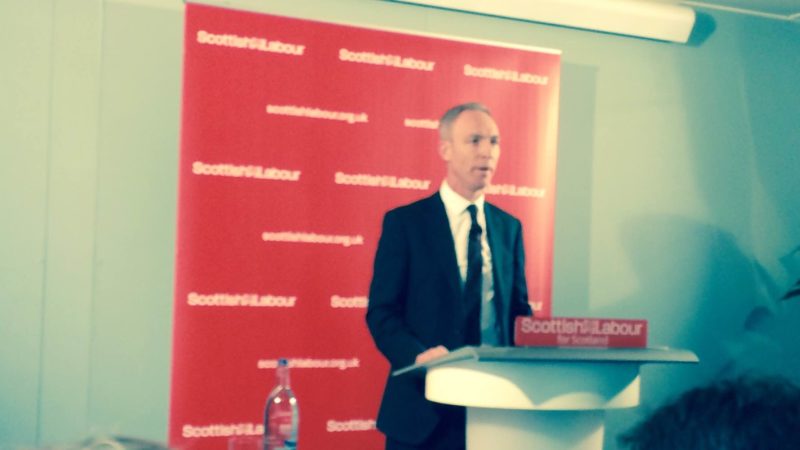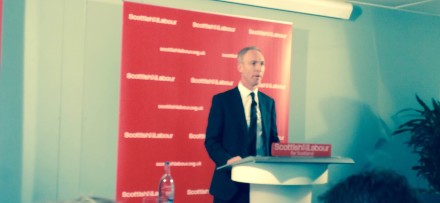 Labour MSP Alex Rowley has resigned from his position as the Shadow spokesperson for Local Government and Community Empowerment, and has called on Jim Murphy to stand down as leader of the Scottish Labour Party. Rowley also calls on Murphy's office staff, specifically Chief of Staff John McTernan, to follow suit.
Rowley is a former constituency office manager to Gordon Brown and is considered very close the former PM, but his views are said not to reflect those of Brown. However, Rowley was one of the MSPs to back Neil Findlay in December's leadership contest, and his letter follows a resignation from Findlay (as well as calls for Murphy to go from two unions) over the weekend.
Murphy lost his seat of East Renfrewshire in last week's election, where only one Labour MP was returned in Scotland, having held 41 seats in 2010. On Friday, however, Murphy said he intended to continue as leader into next year's Scottish Parliamentary election.
You can read the full letter below:
Dear Jim
I am writing to you to advise that I am, from this morning, standing down from the position as Labour's spokesperson for Local Government and Community Empowerment in the Scottish Parliament.
I said yesterday at the meeting of Labour MSPs that I thought your speech on Friday stating that you would stay on and lead Labour into the 2016 election was a mistake, and that it would also be a mistake for the team you put in place, including your Chief of Staff, to remain in post.
As you know, I praised the level of hard work and dedication that you brought to the campaign over the last six months and I absolutely agree that the challenges facing Labour in Scotland will not be fixed solely by a change of leadership.  However, we have a leader in the Scottish Parliament and much of the focus of the next year will be on the Scottish Parliament and the performance of the SNP government over the last 8 years in Scotland.  I sincerely hold the view that you continuing as leader whilst not in the Scottish Parliament, and not in an elected position holding a democratic mandate, means you will become an unhelpful distraction from the real issues that Scottish Labour must focus on.
Over the coming weeks rank and file Labour Party members must have their say on the way forward for Labour in Scotland and I want to be part of that discussion.  It is clear from the discussion yesterday that dissent in public from the leadership view is perceived as disloyalty, but I am convinced we need a fundamental change in direction and strategy and therefore cannot sign up to your leadership as one of your shadow team.
From an early age my memories are of my parents talking about politics and the need for working people to organise and fight for a better and fairer society and that is why I joined the Labour Party.  It was suggested to me at the weekend that it would be disloyal to the Labour Party if I were to speak publicly on these issues.  I have given that a lot of thought and consideration and I concluded that it would be disloyal and damaging to Labour were I not to speak out.  I believe now, more than ever, that we in Scotland need a strong relevant Labour Party and we will not achieve this under your leadership therefore I have no choice but to speak out.
Yours sincerely
Alex Rowley MSP
Cowdenbeath Constituency
UPDATE: Another Labour MSP joins in, saying the party needs a "new direction". Smith also voted for Findlay in the leadership election.
Well done @Neil_FindlayMSP and @Alex_RowleyMSP Time for a new direction for Scottish Labour.

— Elaine Smith MSP (@elainesmithmsp) May 12, 2015
UPDATE II: Unison Scotland have not quite called for Murphy to resign, according to the Sunday Herald's Paul Hutcheon. They say Murphy is not regarded "as a credible messenger of Scottish Labour values" by voters, and it "is unprecedented for a party leader not to stand down after such a defeat." However, they fall short of demanding a resignation, saying instead they "not oppose" a change in leadership.
More from LabourList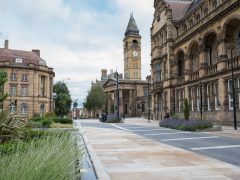 Comment
Labour won a historic by-election in Wakefield, our first such victory since winning Corby in 2012. This success…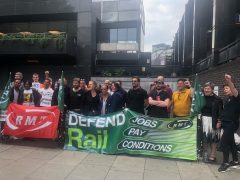 Comment
The general secretary of the RMT has, within the space of a week, become a television hero. It…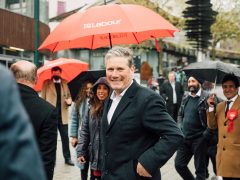 Daily email
"They know they are out of ideas and they are out of touch – and if they had…