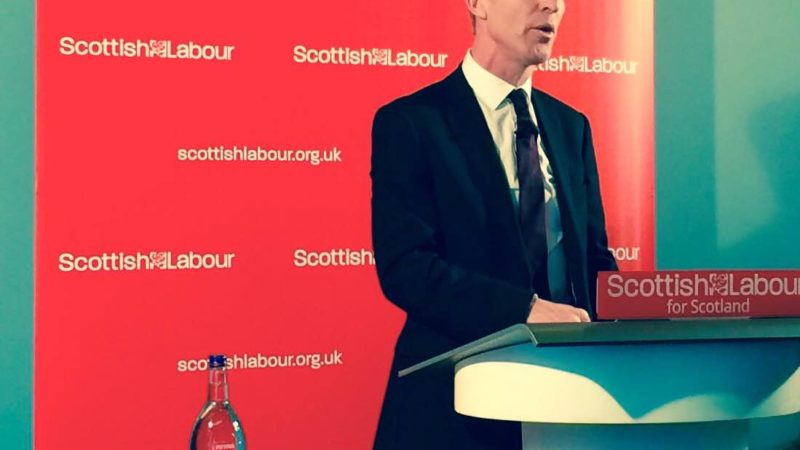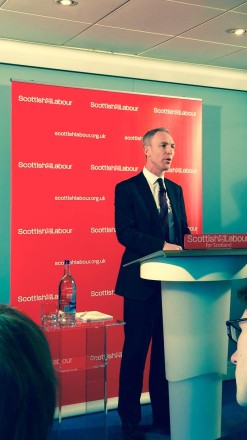 After a difficult night for Scottish Labour (with 40 out of 41 seats lost to the SNP – including Jim Murphy and Douglas Alexander), Jim Murphy yesterday spoke out and announced that he'd carry on as Scottish labour leader. There have been relatively few suggestions that Murphy should step down – after only six months in the role – but today Unite Scotland have called for just that. Aslef soon followed, and Neil Findlay (who stood against Murphy for Scottish Labour leader) has resigned from the Scottish Shadow Cabinet. Unite's Pat Rafferty said:
"It is time for change the Scottish Labour Party. That is the overwhelming, unambiguous message from Scotland's people, including its trade union members, on Thursday.
"Indeed, it is past time for change. Labour in Scotland has been bleeding support and credibility for years. On one issue after another – the embrace of "Blairism", the opposition to a second "devomax" question in last year's referendum, the decision to campaign with the Tories in the ill-judged "Better Together" campaign, and in the election of a new leader last year – Unite has warned against the course being followed by the Party and has, alas, been proved right. The price of ignoring such warnings has been a virtual wipe-out for Scottish Labour at Westminster.
"The Party has now less than a year to put this right before the Holyrood elections. Either Scottish Labour rediscovers its mission as the natural voice for social justice in our nation, or irrelevance and ultimately extinction looms. To expect trade unions to campaign for a business-as-usual Scottish Labour in those elections is to ask for the impossible.
"That is why it is now time to genuinely listen, learn and change. For Labour to stand a chance of rising from the ashes of this electoral ruin, the people must be able to look at the party and see very clearly that it is truly 'under new management'.
"Change must begin with a new leader. It is surprising that Jim Murphy should feel he still has a mandate to lead the Party afterThursday's results. I do not say this out of any personal animus. Jim fought a courageous campaign, and the Party's problems clearly long predate his leadership. But staying on as leader will only prolong the party's agony. Scottish Labour must be rebuilt from the ground up, free from the taint of machine politics and the legacy of the misjudgements of the last Labour government.
"I therefore call on Jim Murphy to resign without delay, and give the membership of the Scottish Labour Party the chance to determine their own way forward in rebuilding from Thursday's ruins."
Kevin Lindsay, ASLEF's organiser in Scotland, followed Rafferty, saying:
"Jim Murphy has just presided over the worst election defeat in the history of the Scottish Labour Party. He has to go – and he has to go now.
"Ed Miliband, Harriet Harman, Nick Clegg, and even Nigel Farage have all stood down, accepting responsibility for, and the consequences of, defeat for their parties at the polls. It is, therefore, quite clear to most of us in the Scottish Labour Party what the right thing is for Jim Murphy to do.
"Ironically, those four are still Parliamentarians. Jim Murphy isn't. His position is untenable. What he does not appear to understand is that, with being leader, comes responsibility. Now Jim Murphy's moral judgement is being questioned by the Scottish people as he tries desperately to cling on."
These calls were compounded by Findlay's resignation – who Murphy beat in the Scottish Labour leadership just last year. The Lothians MSP – who has confirmed that he will not stand for Leader or Deputy Leader if either post becomes vacant, said:
"Thursday's election was a disaster for the Scottish Labour Party. Despite huge efforts by all concerned since 2007 we have gone from the dominant party of Scottish politics to a party with only 38 MSPs and one solitary MP.
The problems of the Scottish Labour Party are wide ranging and deep. Radical solutions are needed and can only be implemented following a full, frank, open and democratic debate led by our loyal and hard working, committed party members – a centralised fix just won't do.
I want to play a full part in that debate and in rebuilding our party from the grassroots up. I feel I can only do so if free from the constraints of being a member of the Shadow Team. I have therefore today submitted my resignation from the Shadow Cabinet. I want to thank the Labour leadership team for the opportunity to serve the party and movement I love.
I will now redouble my efforts working on behalf of the people of the Lothian region and look forward to continuing with the many campaigns I have been involved in – both outside and inside of the Scottish Parliament. My commitment and desire to work tirelessly on behalf or ordinary working people has grown even greater on the back of this electoral defeat. This will be my focus in the weeks and months to come."
Until now there hadn't been any serious moves against murphy's leadership, with many considering the result to be the culmination of many years of failure – not six months of his leadership. It remains to be seen if these calls will be followed by further pressure.
Update: Here's Scottish Labour's response to Findlay's resignation:
"We are grateful for Neil's service as Shadow Health Secretary and Shadow Fair Work Secretary. As he himself has said, the Scottish Labour Party's problems are long standing and wide ranging.
"We look forward to working with Neil in the coming months as we seek to rebuild our party and achieve success in the 2016 Scottish Parliament elections."
More from LabourList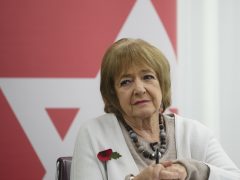 Comment
Holocaust Memorial Day has been a National Day of Commemoration for 22 years. We use the occasion to…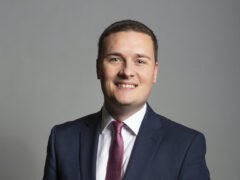 Comment
13 years of Conservative mismanagement have left the NHS without the doctors and nurses it needs, and patients…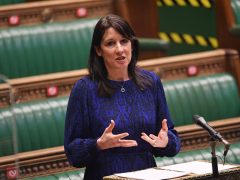 News
Rachel Reeves has argued that the Tories "have no plan for now, and no plan for the future"…