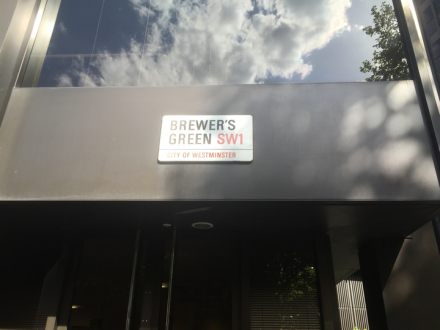 He left it late, but he managed it – Jeremy Corbyn is on the ballot after a late flurry of nominations. With two minutes to go until the deadline, he still required two nominations, but somehow managed it. He's certainly introduced a sense of theatre to the contest.
28 MPs didn't nominate at all and at least 30 nominated two men for the leadership and deputy leadership positions.
Now we know who has nominated/endorsed who (you can see them all here), it's worth breaking down to see what patterns emerge.
Andy Burnham
The vast majority of Andy Burnham's support, unsurprisingly, comes from the north. Of the 68 public endorsements we have clocked, 45 come from the North – and that's before you factor in at least two Burnham supporters who nominated Corbyn (Lou Haigh and Rebecca Long-Bailey are both MPs for northern constituencies).
It has been a criticism of Burnham that he fails to attract support outside of Labour's northern heartlands. His next biggest support base, Wales, supplies him with more nominations (12) than London, the Midlands, the South and the Eastern regions put together. While this may hurt as a criticism that he would struggle to widen the party's support as leader, if this reflects similar support among the membership, the concentration in areas with high membership could be enough to win in September.
Of MPs who voted in the 2010 race, Burnham takes more support from former Ed Miliband backers than other candidates, with 16 making the Ed to Andy switch. Burnham had probably been the candidate most positive about Labour under Miliband, saying the 2015 manifesto was the "best manifesto I have run on" – could this be what has won him former Miliband voters?
Burnham takes support from 10 Ed Balls voters, eight who voted for Burnham last time and seven David Miliband supporters. The most striking aspect, however, is among new MPs: 27 of his nominations came from MPs who have entered Parliament since 2010 (29 if you include Haigh and Long-Bailey).
Yvette Cooper
Second in the nominations list, Cooper received backing from 57 MPs. Her support base is split between the North and Midlands, receiving 19 from the former and 18 from the latter nominations from each – not including Blackpool MP Gordon Marsden, who nominated Corbyn but is supporting Cooper. The Shadow Home Secretary also received 11 nominations from London, three from Wales, and one apiece from the South and East.
A good chunk of her support, 14 nominations, comes from 2010 Ed Balls voters, suggesting that much of what remains of the 'Brownites' in the PLP are in Team Cooper. However, her support is fairly evenly spread, and she has almost as many ex-David Miliband supporters, with 12. She has nine from Ed Miliband's support (not including Marsden), and eight new MPs, giving her a fairly wide spread in her base.
Jeremy Corbyn
It is a little more difficult to place Corbyn's support because, my count, around 21 of his 35 nominations are unlikely to actually campaign or vote for him. At least eight have said they support a different candidate, nominated Mary Creagh, or simply said they will not vote for him.
Most of his support comes from new MPs, with 13 nominating the Islington MP. Eight come from former Ed Miliband voters (double what Liz Kendall managed from that group) and seven from former David Miliband voters (as much as Andy managed from that group). One nomination came from an old Burnham supporter (they largely stuck by Andy), two came from ex-Ed Balls supporters, and four came from 2010's small base of Diane Abbott supporters.
The geographic support was split between the North and London, with 14 names coming from each – every Mayor of London hopeful who's an MP (Diane Abbott, Sadiq Khan, David Lammy and Gareth Thomas) helped him reach the ballot. He took two nominations from the East (more than any other candidate), one from the South, one from Wales, and the only vote left to come from Scotland (Edinburgh South's Ian Murray made an 11th hour dash to hand in his nomination form).
Liz Kendall
Kendall's pitch is as a modernising, change candidate, but that is often characterised as simply "Blairite". That tag looks a little more difficult to shake when looking at who her supporters backed in 2010. Of the 40 behind her campaign, 28 of them were David Miliband backers five years ago – that's more than are supporting all the other candidates combined.
Perhaps her pitch to shift away from Ed Miliband's Labour has left her struggling to pick up support from those who voted for him: she brings in only four from that group. Two former Ed Balls supporters nominated Kendall and she also managed to do what Cooper failed to: there's also a former Andy Burnham supporter in her ranks. Five new MPs also nominated her.
15 MPs from the North back Kendall, nine from London, seven from the Midlands, five from Wales, two from the South and one from the East. Her two nominations from the South is the joint most from that region, along with Andy Burnham, reminding us just how poorly Labour did outside of London.
Value our free and unique service?
LabourList has more readers than ever before - but we need your support. Our dedicated coverage of Labour's policies and personalities, internal debates, selections and elections relies on donations from our readers.
If you can support LabourList's unique and free service then please click here.