We all know David Cameron is an expert at ducking questions posed to him every Wednesday at PMQs.
But in his pronouncements this week on welfare reform, he's elevated this to not answering questions he poses himself.
He said he wanted to create an "economy with higher pay, lower welfare and lower taxes rather than low pay, high taxes and high welfare"; but utterly failed to spell out how he thinks this may come about.
For a start, it would help to have an economy which has more consistently delivered real terms wage rises.
Between 2010 and 2015 real pay stagnated to the extent that people earned on average £1,600 less a year – the greatest fall in wages over a parliament since 1874. We've a lot of catching up to do in terms of pay.
And as Harriet Harman skilfully highlighted in the Commons yesterday, slashing tax credits will only make things worse. You would have to put the minimum wage up by 25 per cent overnight to compensate households for a predicted cut of £1,400 a year.
But whilst the failure of the past needn't be compounded by a lack of ambition for the future, Cameron is curiously reluctant to push a key lever available to deliver his vision for a high wage economy.
Why, in a speech about tackling the blight of low pay and creating one nation opportunity, is there no mention of the Living Wage? It seems an obvious omission, but a cursory look through the Living Wage Foundation's list of approved employers is revealing.
Whilst acknowledging that there aren't nearly enough public sector employers listed here – and certainly more Labour local authorities – Conservative backing for the Living Wage is conspicuous by its absence.
Not one Conservative majority local authority is accredited as a Living Wage employer. (Tories are in coalition with Lib Dems in in one Living Wage council, York, and that is a legacy of a previous Labour administration, which lost power in May elections.)
This is a shocking record. Now perhaps this list needs updating. Or maybe there are lots of Tory council accreditations waiting to go live. And we know that some Tories, like the part-time Mayor of London, profess to understand the benefits of paying the Living Wage.
This is yet another area where Labour in local government has, with quiet determination, been taking a lead for the party nationally.
And for Tory councils to be so far behind the curve on this betrays their reluctance to embrace the Living Wage as a concept when they have the opportunity to effect real change as major public sector employers.
So if the Cameron is serious about creating a high wage economy, he should at the very least look to his own council leaders and exhort them to adopt the Living Wage for their employees and contractors.
It is hard to see how his Government can be taken seriously on creating a high wage economy unless he does so.
More from LabourList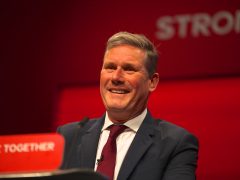 Daily email
Since becoming Labour leader, Keir Starmer has made consistent efforts to show that he is not Jeremy Corbyn…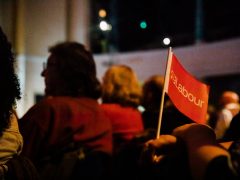 News
New guidance issued by Labour for selecting parliamentary candidates ahead of the next general election is set to…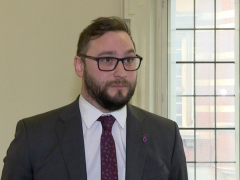 News
Christian Wakeford today defected from the Conservatives to the Labour Party. Some have wondered whether his politics fit…