We are living, it is said, in the age of Big Data. Analytics are where it is at. In a remake of The Graduate, set today, the secret to a golden future would not be "plastics", but "data" (or, possibly, "coding").
But we have just had a slight hiccup on the shining path to the Big Data future. Because over the past few years an enormous amount of data has been collected by research companies regarding people's voting intentions. And as we found out on May 7th this year, not all of that data was entirely reliable. Some of it was pretty badly out.
As well as big data, it turns out we need some small data too, as Deborah Mattinson of Britain Thinks has pointed out – qualitative information to go along with the big data sets, drawn from intelligently handled discussions (or "focus groups", a label which covers a too wide range of activities, not all of them always expertly carried out).
Yesterday a report was published of some such focus groups, conducted among former Labour voters who voted Conservative two months ago. This is one more set of findings that can only tell part of the story. But the overall sense of a party failing to convince a few key voters came through strongly.
Now, to paraphrase Prufrock, "No! I am not a psephologist, nor was meant to be." But this is how it seems to me. Until the extraordinary rise of the SNP, both Labour and Conservative parties could reckon on holding on to a core vote of a little over 30% each. Elections are won by persuading the non-core voters, many of whom find politics pretty boring, remote and mysterious, that yours is the major party which most looks like a plausible government.
In my travels – meeting business people, friends and family, or just hanging out with "normal" people as I was this weekend on a camp-site – I have not detected for some time that spontaneous show of support and interest which tells you your party is making headway and winning arguments. On the contrary. Until 10pm on May 7th it was possible to believe that one's own perceptions – the "data point of one" – were wrong. By 10.05pm this was no longer possible.
I agree with Jonathan Freedland that an overly analytical or abstract "offer" is not what semi- or wholly disengaged voters want to hear. This is what what Jim Messina, election strategist, told the FT last year: "Low-information voters think about politics less than four minutes a week."
The insider jargon of "low-information voters" may sound offensive. But in a sense there is some (unconscious) self-criticism in that phrase. In a multichannel, smartphone-driven world, people can choose which subjects they want to gather information on, and politics comes very low down the scale of priorities for a lot of sensible people. Some voters are "low-information" because they choose to absorb as little information about politics as possible. They may be all the happier for it.
Policies have to be plausible and believable. But, perhaps more importantly, they have to be offered in the right tone of voice and in the right (easily digested) language. I don't think that's patronising. I think it just recognises how much time and attention people have for all this.
Crudely, Labour's vote seems to have gone up in some safe seats, but fallen in in loads of target seats. The party convinced quite a lot of core voters, but not enough non-core ones, and even lost some people who had stuck with the party last time.
Because loyalties to party are weaker than they were, and because there was no great enthusiasm for the Conservatives this time around, the May 2015 result can be reversed. Already, with attacks on the BBC, doctors, trades unions and the low-paid – accompanied by inheritance tax cuts, and a relaxation of the scrutiny on both bankers and fox-hunters – the Conservatives have let the mask slip.
Labour could recover some support quite quickly if it starts speaking in simple terms that people find attractive: "For people, not against people", as Michael Portillo put it 15 years ago.
This is perhaps the first task facing the new leader on September 12. But starting then – whoever you are – you may have only four minutes a week in which to do this. And as the quizmaster might put it that day: "Your time starts now."
More from LabourList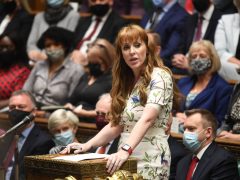 News
Angela Rayner has accused Boris Johnson of "watering down the rules to save his own skin" after the…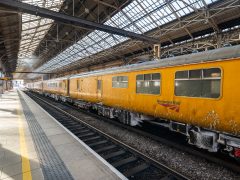 Comment
Network Rail, the company that owns and maintains Britain's railway infrastructure, has recently announced plans to cut over…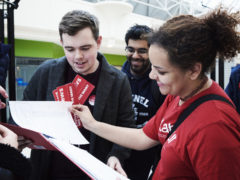 Daily email
The leadership of Momentum, elected in 2020 on the 'Forward Momentum' platform, promised change. And they now reckon they've…