Momentum for the creation of an English Labour Party seems to be picking up. This morning, leadership candidate Liz Kendall made her support known (following Tristram Hunt doing the same last week), and LabourList has this afternoon seen a letter addressed to the leader hopefuls signed by MPs and senior local government leaders, giving their backing to the plan.
It is understood that the letter has been organised by Jon Cruddas, who announced recently that moves were afoot to found English Labour, and Graham Allen, neither of whom chose to nominate a candidate for leader. 14 other MPs have signed it, with supporters from each of the contenders for leader, and includes Shadow Cabinet member Chuka Umunna. This indicates a broad potential base of support for the idea, with at least three Shadow Cabinet ministers behind it.
Four local government leaders are also signatories, and LabourList believes that a first meeting of the group, under the name 'English Labour', will take place in September – could that mean we will see a conference launch?
You can read the full letter, exclusively on LabourList:
Dear Liz, Jeremy, Andy and Yvette,
We are writing to you to ask that you put your view on an English Labour Party into the public domain.
We believe that the concept of a Federal Labour Party and a Federal UK is something that our party should explore as part of Labours offer and vision for 2020.
There is no doubt if we look back in 10 or 20 years' time we will see that the devolution struggle is a series of steps on the way to a federal structure which is commonplace in most Western democracies. We hope you will undertake to encourage this debate to range far and wide before settling on a clear party position, the debate should encompass those who believe that a written settlement is essential for our democracy to those who just want to take a little further a good old British evolutionary approach. To facilitate this we would ask that you commit not only to the idea of a Constitutional Convention but take the lead now in establishing one [while in opposition]with all elements of political and civil society who will participate.
Our policy position coming into 2015 failed to seize the excitement around devolution generated by the Scottish referendum and missed the chance to have a clear position of opposition to the stifling, overcentralised Whitehall model. We should oppose separatism as strongly as over centralisation and have a clear model of devolved power to each of the nations of the Union with a Labour party structure strong enough and flexible enough to deliver it.
At one level it is already happening, England could evolve through the next 5 years until half the local authorities are devolved, similarly devolution in Wales is moving swiftly. However both  in England and in Wales we are in danger of repeating Labour's recent story from Scotland. A hope that things will turn out ok, the party in some places being the conservative establishment, not responding to people's wishes but appearing to be  centrally designed and above all a failure to really believe with a passion in devolution such that electors will look  elsewhere.
That is why this is a Party as well as democratic question. Our party structures need to facilitate and reflect the separate national debates that are necessary and home grow the distinct devolution answers that each nation in the union will be most comfortable with. This requires the  pre-requisite of a revived federal labour party where Scotland, England, Wales can each find their voice and representative capacity but nonetheless are still part of the  transcending architecture of a federal party with a more generalised manifesto and all the party conference governance structures etc. A devolved party structure will feed a devolving democracy and vice versa.
We are therefore asking the leadership candidates whatever their personal views to lead the debate on the big concept of a federal Labour Party and a federal UK. We and the many supporters of this view in the council chambers and ward parties will happily help organise this discussion. We and our Party look forward to hearing your view on these issues and how we can take this forward together,
Best wishes,
Jon Cruddas MP for Dagenham and Rainham.  
Joe Anderson, Mayor of Liverpool
Graham Allen MP for Nottingham North.
Sir Richard Leese, Leader Manchester City Council.
Judith Blake Leader Leeds City Council
Chuka Umunna MP for Streatham
Chi Onwurah MP Newcastle upon Tyne Central 
Jon Collins Leader Nottm City
Frank Field MP for Birkenhead
Sarah Champion MP for Rotherham 
Steve Reed MP Croydon North
Rob Flello MP for Stoke on Trent South.
Keith Vaz MP Leicester East 
Stephen Twigg MP Liverpool West Derby
Rosie Cooper MP West Lancashire.
Matthew Pennycook MP for Greenwich and Woolwich
Andrew Smith MP for Oxford East
Justin Madders MP for Ellesmere Port and Neston
Catherine West MP for Hornsey and Wood Green
Rob Marris MP for Wolverhampton South West
More from LabourList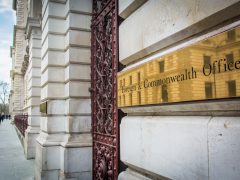 Comment
In under two weeks, world leaders will meet in Glasgow for the latest attempt to address the global…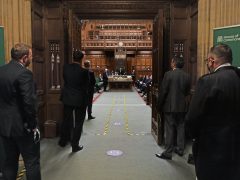 News
Labour has approved the renewal of the Coronavirus Act and allowed it to pass without a formal division…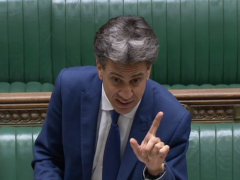 Comment
Full text of Ed Miliband statement in the House of Commons on the government's net zero strategy. Let…