More than one week into the voting period for Labour's leadership election, many party members will have probably already voted. However, many thousands of affiliated and registered supporters are still to receive a ballot. By now, no one can doubt the importance of this election. Regardless of where we sit within the broad church that is the Labour Party, we surely all agree that this contest presents our movement with two very different futures.
Listening to Gordon Brown's speech last week, I was particularly struck by his words on how we should 'measure the progress' of our movement. He said that "progress cannot be measured just by the passion with which we hold our ideals or the number of resolutions we pass or meetings we attend to achieve them. It has to be measured by the real difference we make to the majority of people's lives."
The words of the last person to be both a Labour Party member and Prime Minister seem to sum up the challenge which has faced the Labour movement for more than a century; combining righteous ideas with practical action to deliver meaningful change. His comments about resolutions and meetings ring very true; in the trade union movement we certainly enjoy a good resolution and meeting.
The Labour Party was born precisely because we recognised that good, even popular resolutions are not enough to tackle injustice. The trade union movement recognised that changing the world involved changing the politicians who run it. Our movement has always been bigger than a parliamentary party and rightly so, but without a Labour majority in the House of Commons our ability to change lives is limited.
Throughout the history of the Labour movement we have, more often than not, been able to combine resolutions with practical, pragmatic action which changes people's lives. The high ideals of paid holidays, equal pay, maternity leave and a minimum wage, all originated in meetings of trade unionists and all were delivered by Labour governments, elected with the popular support of the nation.
Since the Second World War, the absence of a Labour-led government has invariably meant one led by the Conservatives. An unelectable Labour Party risks condemning our members and their families to a generation of Conservative rule, and the inevitable attacks on the lives and livelihoods of working people that will follow.
The lack of support from the current government for our traditional manufacturing industries is particularly concerning. Britain risks destroying its remaining industrial base and missing out on the opportunities of the future, hi-tech economy which could be the basis for a UK manufacturing renaissance.
My union, Community, is supporting Yvette Cooper. We believe that she is not only best placed to beat Jeremy Corbyn in September 2015 but will also give Labour the best chance of beating the Conservatives in May 2020. Her radical plans for 2 million high skilled manufacturing jobs, coupled with universal childcare, would make a life changing difference to our members and their communities. The UK desperately needs this sort of radical thinking from Yvette, what the UK does not need is Conservative indifference or outdated solutions from the far left.
Yvette has served our party well in government and in opposition. She now deserves the chance to serve as our leader. She will appeal to those voters who left us for the
Conservatives as well as those Labour voters who begrudgingly gave us their vote despite feeling we offered little to them and their family. More than any of the other candidates,
Yvette comes across as a credible Labour Prime Minister in waiting; capable of running the party and governing the country. Choosing to elect Yvette as our next leader would be the first step on the difficult journey back to power. She has demonstrated a clear understanding of why we lost in May and of what the challenges facing Britain will be in 2020.
Yvette is the only candidate able to take us past the divisions of this contest and towards a united movement. Electing a woman as leader would also be a significant step forward for Labour. It is frankly ridiculous that in over 100 years we have failed to ever elect a woman to lead our party. It is particularly disappointing to see some unions and politicians supporting men for both leader and deputy. In choosing not to elect a woman to at least one of the leadership positions we would only reduce our relevance to the modern world.
Yvette Cooper offers us the opportunity to build a modern movement; one which combines our lifelong values with ideas relevant to the 21st century. A movement which recognises that winning elections means fulfilling not abandoning our party's founding principles. For the sake of those people who need a Labour government most, I desperately hope we take this opportunity.
Roy Rickhuss is the General Secretary of the trade union, Community. Last month, Community decided to nominate Yvette Cooper for leader and Caroline Flint for deputy leader. Read more about that decision here.
More from LabourList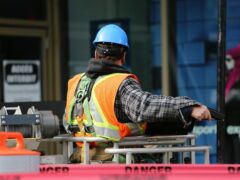 News
The mayors of Greater Manchester and the Liverpool city region have joined with the TUC to launch the…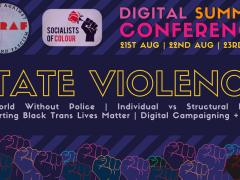 Comment
2020 has been a tumultuous year, and the Covid-19 pandemic may yet prove to be the defining event…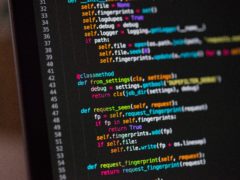 News
The Labour Party has told members that it has launched an investigation following a data breach in which…