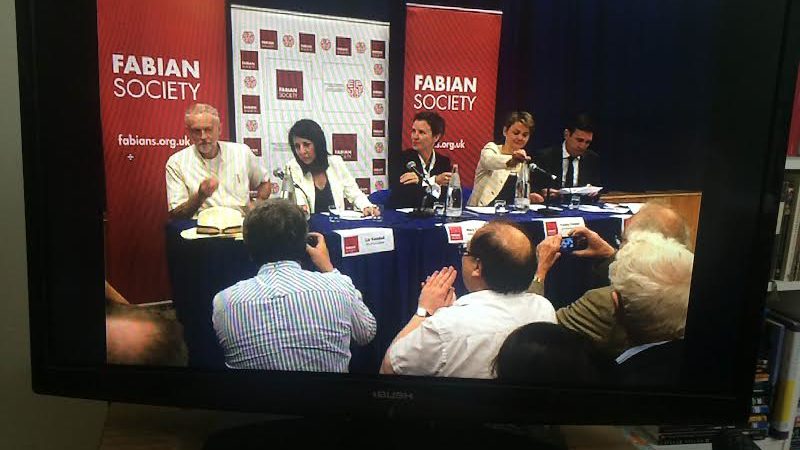 Not long now. Just in time for elevenses on Saturday in fact. The results will be in, and there will be a newly elected leader of the Labour party. And that new leader will be…someone. Having spent most of April and early May wondering about hung parliaments and the "legitimacy" of various possible administrations, I am not minded, as they say, to risk any further specific predictions.
Others have not been so hesitant. We were told that it was all over two or three weeks ago when, it turns out, perhaps only half the potential electorate had voted at that time. And all this certainty, all those comments and feature articles about the inevitable Corbyn win make me stop and think. "Expertise" at Westminster is a severely devalued currency, and we are living in volatile times. All the candidates, I imagine, will achieve unexpected results: Liz Kendall may come fourth but it will probably not be a dismal showing, Jeremy Corbyn may just win but if he does it will likely be by a narrow margin (leading to further tensions and questions over legitimacy), while Andy Burnham and Yvette Cooper may both yet run Corbyn close, with Burnham in particular still in with a chance of winning (yes, deep in hunch-land here).
If you think the leadership election has been depressing imagine it without "Corbynmania". The much-mocked "widening of the debate" may have led to an utterly unexpected outcome, but at least there has been (something of) a debate. The difficulty for party members is that Saturday may not settle the question of the leadership. After an initial flurry at the novelty of a Corbyn leadership, how will the reality play out in the country? What will swing voters make of him? And for every "non-voter" who appears to sign up to support Labour, how many centrists will be lost? We cannot know. The packed meetings and the enthusiasm on social media have been real. But "Milifandom" generated a similar mood, as did "Cleggmania". Neither proved resilient or substantial enough to win and hold on to vital seats at the subsequent election. And if the media's treatment of Ed Miliband troubled you, wait til you see what they make of Corbyn.
Saturday will be filled with "what ifs" and "if onlys". Why did Yvette take so long to warm up? Why didn't Andy vote against the welfare reform bill? Why did Liz get the sequencing of her campaign the wrong way round? And how on earth will Jeremy react to being leader, if that is what he is?
But these are volatile times, and Labour should not despair, no matter how difficult the next 18 months might be. One prediction of mine, from June, was not completely wrong: that things would get tougher for the government pretty soon. The mishandling of both the EU referendum and the question of migration has left the prime minister looking shaky. Having almost lost the Union last year, Britain is now on the brink of falling out of the EU, by accident. That would be an embarrassing, even shameful legacy for David Cameron. As China stumbles our economic prospects are uncertain. And a clumsy (if welcome) attempt to raise the minimum wage fast, without the guidance of the Low Pay Commission, looks set to cause employers difficulties, pushing unemployment back up again. Little is certain about the politics of the next two years.
In this campaign Jeremy Corbyn has successfully raised questions about the purpose of the Labour party and the ethos of the current government. He has won admirers and helped bring many new supporters on board. He has generated excitement. But – sorry – I have not been able to get one image out of my mind throughout all this: that of Eddie "the eagle" Edwards, waving to an adoring crowd from the top of the 70m ski jump at the Calgary Winter Olympics in 1988.
Eddie was an unlikely hero. People loved him. He generated excitement. But when it came to the medal ceremony he was, I'm afraid, absolutely nowhere to be seen.
More from LabourList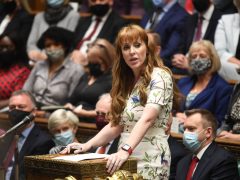 News
Angela Rayner has accused Boris Johnson of "watering down the rules to save his own skin" after the…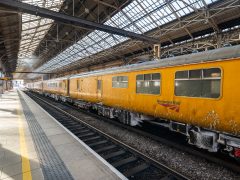 Comment
Network Rail, the company that owns and maintains Britain's railway infrastructure, has recently announced plans to cut over…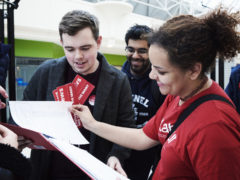 Daily email
The leadership of Momentum, elected in 2020 on the 'Forward Momentum' platform, promised change. And they now reckon they've…