The EU has a refugee crisis that is only growing. Germany estimates it may receive 800,000 by the end of the year. Hungary had 3,000 refugees enter its border a few days ago. This is more than half the number it received for all of 2013.
Syria, Afghanistan, Libya. These war-torn countries are often where these refugees have fled looking for a better life. These people may enter Europe with little money, but they are the ones with the means to escape. Reports commonly find accountants, engineers and other professionals in refugee camps. This loss of talent from their home countries compounds the national tragedy for those left behind.
European leaders have struggled to come up with a coherent course of action. Some like Germany have been more willing to accept refugees while others like Britain have not. While Hungary has constructed a 100 mile razor wire fence to keep refugees out, it is already being breached. Others like Estonia also plan to build a wall, but won't start until 2018.
David Cameron's government is doing no better. The Calais crisis has been unfolding for over a year. But Home Secretary Theresa May has only visited Calais this month and is the first minister to do so. This says everything about the low priority it is given. May took ages to announce her big plan: make a higher fence ornamented with more security cameras and a few sniffer dogs. But this will not even be a sticking plaster as she soon realised promising more cash to the French authorities if they started processing more of the refugees wanting to come to the UK in France. You keep 'em and we'll pay you to do it. Anything to keep the net migration statistics down.
Except they went up. Again. 330,000. More than three times the government's target. Instead of surrender, Theresa May reaffirmed her commitment to this target in comments published in The Sunday Times that should be met with alarm.
May says the EU's refugee crisis is 'the largest movement of people since the Second World War' so 'this is a wake-up call for the EU'. Strong stuff. Desperate people trying to escape civil war and persecution risking everything for a better life in Europe. So what should the UK do?
Stop university students from being allowed to contribute to the British economy in graduate jobs post-study. That's right. One of May's big ideas for deterring refugees is to 'break the link' between study and living in the UK afterwards. If this doesn't prove the poverty of Tory immigration policies, I'll eat my hat. And everybody's hat. It's nonsensical: trying to stop refugees by making university students leave after graduation before applying for re-entry?
And there's more. The same Sunday Times comment applauds the £50m earned through the government's new health surcharge. This is a fee added to immigration application charges for some non-EEA nationals, but not all. (Australians and New Zealanders are excluded because of existing reciprocal arrangements.) The fee is £200 per year for all, but students need only pay £150.
The problem? Simples. The Home Office said the surcharge would earn £200m per year. But now we learn it will be lucky to eek just half that yielding £50m between April and August. I've previously pointed out that this surcharge is little more than a cheap election stunt introduced on 6 April a week after Parliament dissolved and so avoiding further debate before the general election. The money is aimed at covering the costs that migrants add to the NHS, but the government has not had any sound statistics to support its guesstimates-plucked-from-the-sky on what these costs are. (I should know. As a migrant I was never asked my nationality prior to becoming a British citizen in 2011.)
The other problem was that money raised went immediately to the health care authority where migrants were headed, but it would not follow them if they moved to another. This means that the fund aimed at reducing pressures on this one public service might only work if migrants stay book and don't, erm, migrate somewhere else in the UK: this would allow some areas to gain more resources than they're due and others to get less than they deserve.
All of this could have been avoided if the coalition government didn't scrap the Migration Impacts Fund within the first few months of entering 10 Downing Street as this Fund – paid for by a surcharge on immigration applications – covered all public services and addressed where it was needed most. The government should learn from its mistake and reintroduce it as a Migration Impacts Reduction Fund, which I've been arguing for ever since the government scrapped the original one. (And recently the government even pulled the Migration Impacts Fund House of Commons Library briefing. No, really.)
Theresa May should know better. Either she's out of touch or possibly out of her depth. If success is a policy raising just half what was promised and the key to stopping desperate refugees is to end university students working in Britain post-graduation, there is something wrong strategically at the highest levels of the Home Office.
If May thinks this shows she has 'a grip', then I think she should start with getting a grip on reality. Her policies have done nothing to lower net migration and continuing to finger point while playing tough with Europe will do little to help negotiate the EU deal that Britain needs to bring some hope to the crisis.
Thom Brooks is Professor of Law and Government at Durham University, a columnist for regional newspaper The Journal and Communications Lead for Sedgefield MP Phil Wilson
More from LabourList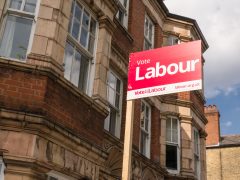 News
LabourList can today reveal Labour's parliamentary candidate selection process for the upcoming Old Bexley and Sidcup by-election. Sources…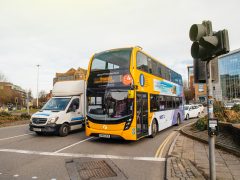 Comment
Who remembers when Boris Johnson bizarrely told the nation how he enjoyed painting model buses? He gushed about…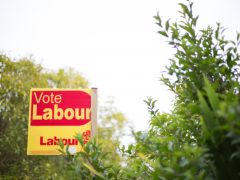 News
Labour has opened applications for the Old Bexley and Sidcup candidate selection after the death of Conservative MP…