The continuing crisis in Calais is a mess. It has not only hit trade and tourism between the UK and France, but exposed deep divisions between them. This is not to mention the human toll on the migrants seeking a new life in the UK.
Each side has been too happy to place blame at the feet of the other. Cameron's government is quick to remind the French that migrants in Calais camps are in France and so it is for the French to fix. France must better secure its own borders at its own cost.
The French reply that Britain should do more to discourage migrants from coming to Calais in the first place by making it more difficult for them to work in the UK, such as by introducing identity cards. It is also said that Britain should bear a greater part of the burden in addressing migrants camped in Calais. This is because Britain demanded that border into the UK should start in France. Things would be different if the British border moved back to the other side of the Eurotunnel. Or so it is argued.
But this finger-pointing, blame game does little to calm the crisis. Earlier this week, I argued that the Calais migrant crisis is a bigger problem than many think because it won't be solved by Britain and France alone. And it hasn't been despite their efforts with the crisis brewing since at least last September.
Together, Britain and France can do no better than bring temporary, short-term calm. Even if Calais' migrants were resettled happily in the country of their choice, this would not end the continuing crowds seeking entry to the UK. There must be better coordinated action at the EU level to provide long-term security.
The UK and France must begin working more closely together. But things are not off to a good start.
This past Sunday, the Home Secretary, Theresa May, and her French counterpart, Bernard Cazeneuve, wrote a joint letter for the Daily Telegraph claiming migrants had unrealistic expectations, the EU must spread word its streets are not paved with gold and that the crisis in Calais is part of 'a global migration crisis'.
Their response is very disappointing. Instead of May and Cazeneuve blaming each other, they point their fingers at others like migrants and the 'global' crisis. But it is not the migrants' fault that many may need to risk life and limb to escape serious harm or death in seeking asylum or a better life. Nor is the world community to blame because two countries have had trouble securing a tunnel. Both the UK and France need to own up to their responsibilities.
David Cameron's 'Cobra' meeting has not inspired confidence to say the least. One new report claims about 70% of Calais' migrants are entering the UK. The Tories promptly claimed to 'have a grip' on the situation thanks to some sniffer dogs and more fencing. But this will do nothing to stop more entering the EU and coming to Calais. For months, Cameron's government has done too little, too late and too ready to react whenever the situation begins to get out of hand rather than be proactive.
Cameron's new big idea is to force landlords to conduct regular residency checks on their tenants in a new Immigration Bill to be published this autumn. Landlords will be expected to ensure anyone renting from them are permitted to lawfully reside in the UK. Landlords will be required to evict any tenant that loses lawful residency, or the landlords may be sentenced for up to five years.
This plan has many flaws. If Cameron believes the UK must send out a message that will deter people from entering Britain illegally, a new law aimed at potentially punishing landlords is unlikely to do the trick. But the only deterrence effect it may have is on anyone thinking about renting a property.
The plan is not so new – there has already been a pilot where landlords risked large fines – and there's no evidence it works. The government has been unable or unwilling to confirm that no one was actually evicted from the pilot they've run. So the Tory plans will go nowhere towards reducing net migration from what we know.
The newly proposed law is a problem because treats landlords like virtual border agents. But remember the case of Tory MP Mark Harper who was Immigration Minister during Cameron's coalition. Harper was found to have unwittingly hired a cleaner who was working illegally leading to his resignation last year. (I could have shown Harper my Indefinite Leave to Remain visa if he wanted to see what it looks like.) If an Immigration Minister can get something like this so wrong, why think the general public will fare better? And with the threat of prison? The potential problems continue for landlords. If they are required by law to evict, it remains unclear who will pick up the bill for court or bailiff fees and this may drive up rent prices. But let's not assume the government thought this through before the announcement.
You need not be a cynic to think the timing of Cameron's announcement about the new Immigration Bill is anything but a coincidence. It's a clear attempt to spin the message that immigration is best handled by the Tories and that they understand this issue best. But instead these plans will do little to improve public confidence, impact on net migration or address the continuing Calais crisis. So much for evidence-based policy and taking seriously the voices of those that may be affected.
The result is bad for all of us and not least for the migrants in Calais. If sending out sniffer dogs and threatening British landlords are the best ideas this government can come up with, then the current crisis highlights the poverty of Tory immigration policies and the need for fresh thinking.
Thom Brooks is Professor of Law and Government at Durham University, a columnist for regional newspaper The Journal and Communications Lead for Sedgefield MP Phil Wilson
More from LabourList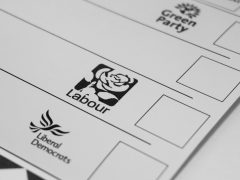 Comment
On his tour of the Sunday politics shows, David Lammy did two things: he claimed Labour is now…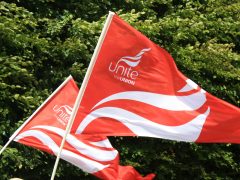 Daily email
David Lammy prompted a fresh row between Labour and the unions yesterday. As the Shadow Foreign Secretary discussed…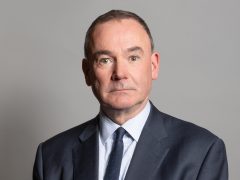 Comment
There is a real danger the Labour leadership is misreading the political moment. Armed with a New Labour…