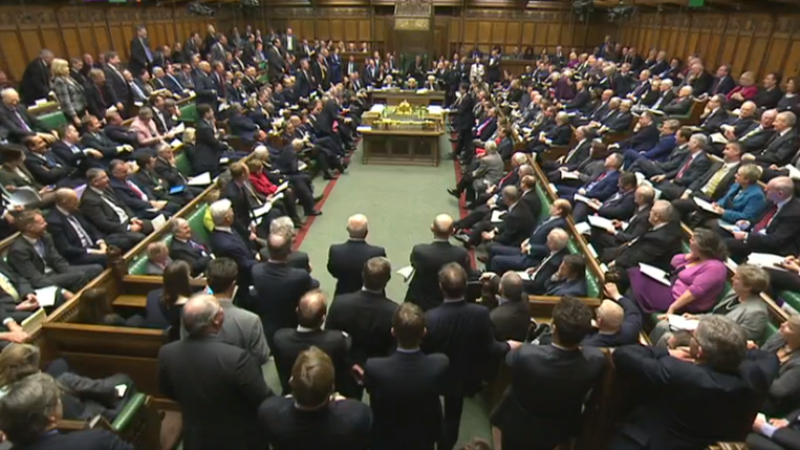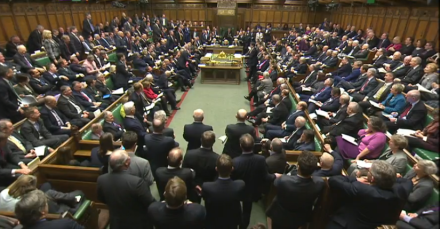 Jeremy Corbyn's announcement on Monday "I wish to make it absolutely crystal clear that I do not support any changes to Labour's rules to make it easier to deselect sitting Labour MPs" is a welcome first step towards reassuring MPs that they will not face deselection attempts but there are four more steps that need to happen to stop the deselection issue festering on.
After all, the deselection threat to moderate MPs is not an invention. The main left faction, CLPD, was publicly backing a rule change from Birmingham Ladywood CLP that would have required a sitting MP to have an overwhelming majority of branches and affiliates support them in the reselection trigger ballot, rather than the 50% required now to avoid a full reselection battle against rival new candidates. A similar model motion was circulated earlier this year by CLPD to CLPs. Easier deselection – including "mandatory reselection" where every MP faces a full OMOV ballot not just a trigger ballot of branches and affiliates has been a left demand since the 1970s. Jon Lansman, co-director of Corbyn's campaign, and a founder of the Momentum network, said very recently "When there are selections of an MP, I would like to see MPs who reflect the values of members of the party. The fact is that Liz Kendall got 4% of the votes in the leadership contest." Social media is alive with Corbyn supporters threatening MPs that they will be deselected.
Deselection campaigns are inherently destabilising. They force MPs to look inwards to appeasing or battling their own party members rather than outwards to engagement with the wider electorate. They split local parties and leave an atmosphere of mistrust and recrimination. They were a major factor in the 1980s defection of 28 Labour MPs to the SDP, which in turn helped keep the Tories in power for 18 years. MPs who had been or expected to be sacked by their local party for failing to toe the political line no longer had anything practically tying them to Labour and were driven into the arms of the new party. No one wants to repeat that dreadful period in Labour's history.
The four actions that are needed are:
– A statement by Jeremy that not only does he not want to make the deselection process easier, he doesn't want to see any current MP triggered and deselected and he will personally endorse all sitting MPs facing deselection challenges and provide them with a statement of his support for their reselection to circulate to members.
– A statement by the main left groups in the party, including CLPD, LRC and Momentum, that they won't pursue either rule changes to make deselection easier, or organise or agitate for the deselection of any current MP.
– A statement by TULO that the major affiliated unions will continue their traditional default stance of casting all their branch votes in reselection trigger ballots in favour of the sitting MP going forward without a full challenge.
– An early agreement by the NEC to replicate the set of guidelines introduced by the NEC before the previous abortive boundary review, which ruled that any MP for whom at least 40% of their seat's electorate went into a redrawn constituency would be considered the incumbent and would only face a trigger ballot, not a new selection against challengers. Only if two MPs' seats both provided more than 40% of a new seat would a "red on red" fight take place.
MPs will feel they can get on with their day job of representing their constituents and also focus on securing a Labour victory in 2020 rather than constantly looking over their shoulders.
More from LabourList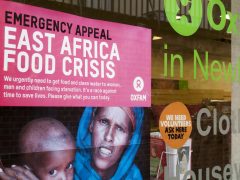 Comment
Someone in East Africa dies of hunger every 48 seconds. This is the result of the imperfect storm…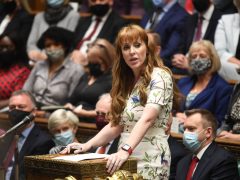 News
Angela Rayner has accused Boris Johnson of "watering down the rules to save his own skin" after the…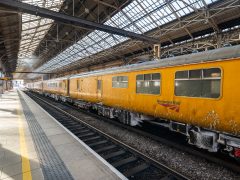 Comment
Network Rail, the company that owns and maintains Britain's railway infrastructure, has recently announced plans to cut over…